Electric motorcycles could benefit from Deakin University research which makes lithium-ion batteries smaller, lighter and less likely to burst into flame.
Research fellows at Deakin's Institute for Frontier Materials Research, Dr Fangfang Chen and Dr Xiaoen Wang, say their discovery means lithium-ion batteries would no longer pose a fire risk.
They have achieved this by replacing highly volatile liquid electrolytes with a solid material made from common industrial polymers. 
Lithium on fire!
While lithium batteries in Tesla and some laptops and phones have exploded in flame, the only known issues with electric motorcycles have involved overheating chargers.
The issues recently caused Harley-Davidson to temporarily suspend production of its electric LiveWire and sparked a fire which destroyed all the Energica MotoE racing bikes earlier this year(image top of page).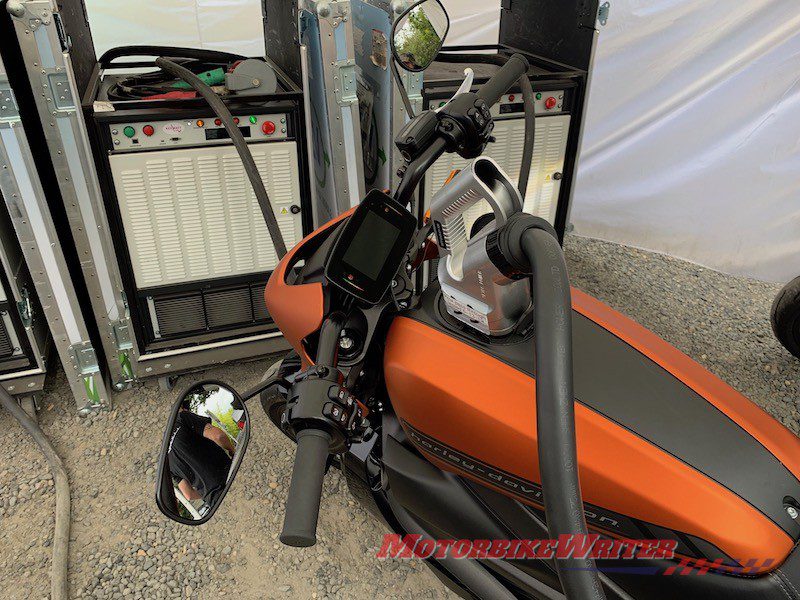 The Deakin Uni finding has the potential to be applied to all lithium-ion batteries, including those used in electric motorcycles.
Dr Wang says almost all electric vehicles using lithium batteries are based on liquid electrolytes.
"If we use solid-state electrolytes in these applications, we will definitely make these batteries safer, with the potential to affect all applications where batteries are used, including motorcycles," he tells us.
He says it does not specifically address the Energica and Harley charging issue.
But will it add to the cost, size and weight of batteries?
"We are at a finding stage," Dr Wang says.
"Currently, there's no all-solid-state battery available on the market that's free from flammable components, and there's still many challenges to make solid-state batteries competitive with current batteries in terms of price point.
"Our focus is developing one of the components for solid state batteries, which is the key to making them safer for everyone and hopefully a game changer in the lithium-ion battery world.
"The batteries will be lighter and smaller on the basis of the same energy. So, the same size battery that is in a phone now, using our findings, could last double the time, or alternatively, the batteries could last the same time as now – but be half the size."
That's a boon to electric motorcycles where size and weight is more important than in larger vehicles.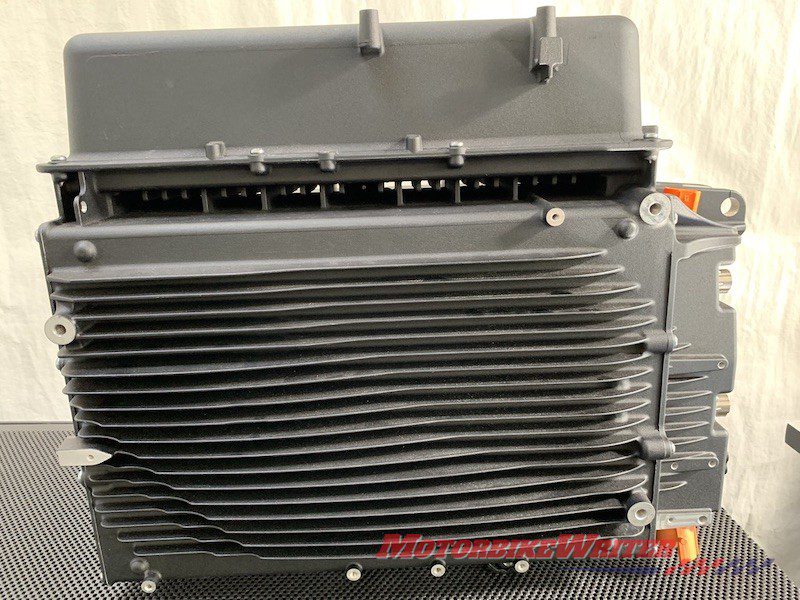 How it works
The Deakin researchers have "reinvented the way polymer interacts with lithium salt, removing the normally highly flammable properties of traditional lithium batteries", says Dr Chen.
They say they've used existing commercial polymer materials to create the new process, meaning the formulation could be applied commercially with little difficulty.
"All of the products that we've used to make this safer battery process already exist in the market," Dr Wang says.
"Polymers have been used as battery conductors for over 50 years, but we're the first to use existing commercial polymer in an improved way.
"We've done this by weakly bonding the lithium ion with polymer, creating solid polymer electrolytes. We believe this is the first clear and useful example of liquid-free and efficient transportation of lithium-ion in the scientific community."
So far they've proven the process in coin cell batteries, similar to a watch battery size, with the next step being to scale up the batteries to bigger applications – such as for a mobile phone.
It may be some time before they are used in electric motorcycles and other electric vehicles.