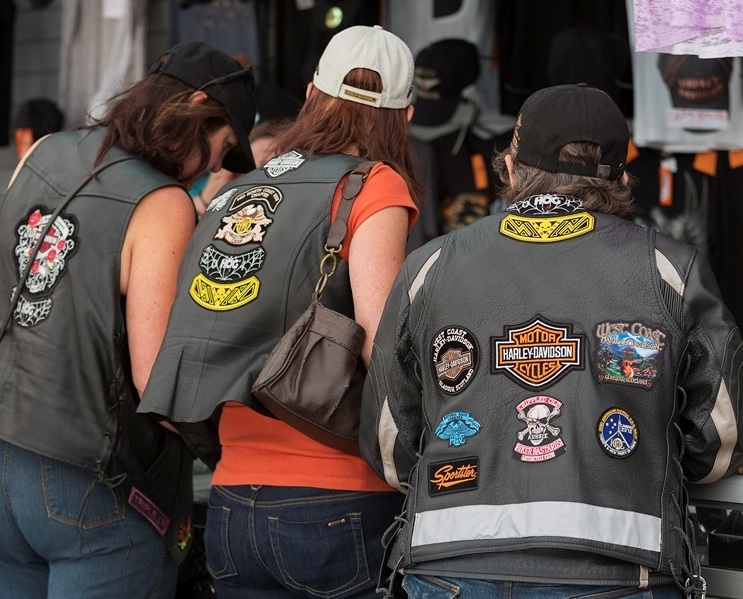 Aeronautical engineer Lindsay Ward likes to make bikes fly.
Not literally, but the former drag racer does like to work over his bike engines and squeeze that last drop of power out of them.
In the late '90s, he won a modified class at Willowbank with a flat 8 second run down the terror strip with his Kawasaki Z9 chiseled out to 1199cc.
Yet Lindsay has spent more time making his 2003 Harley-Davidson Softail pro street custom show bike reliable and rideable, rather than powerful. That job was mostly done for him when he bought it.
Instead of a ground-up custom job, Lindsay did the smart thing and bought the fruit of someone else's labours and then perfected it.
"I went looking for a glamour bike and found this," he says.
"There was hardly a mark on it. Whoever built it did a very good job. The guy spent a huge amount on it yet I only paid $27,000."
The bike came with an S&S 106 carby-fed Twin Cam, S&S transmission, electric air suspension, stacks of billet aluminium and chrome dress items.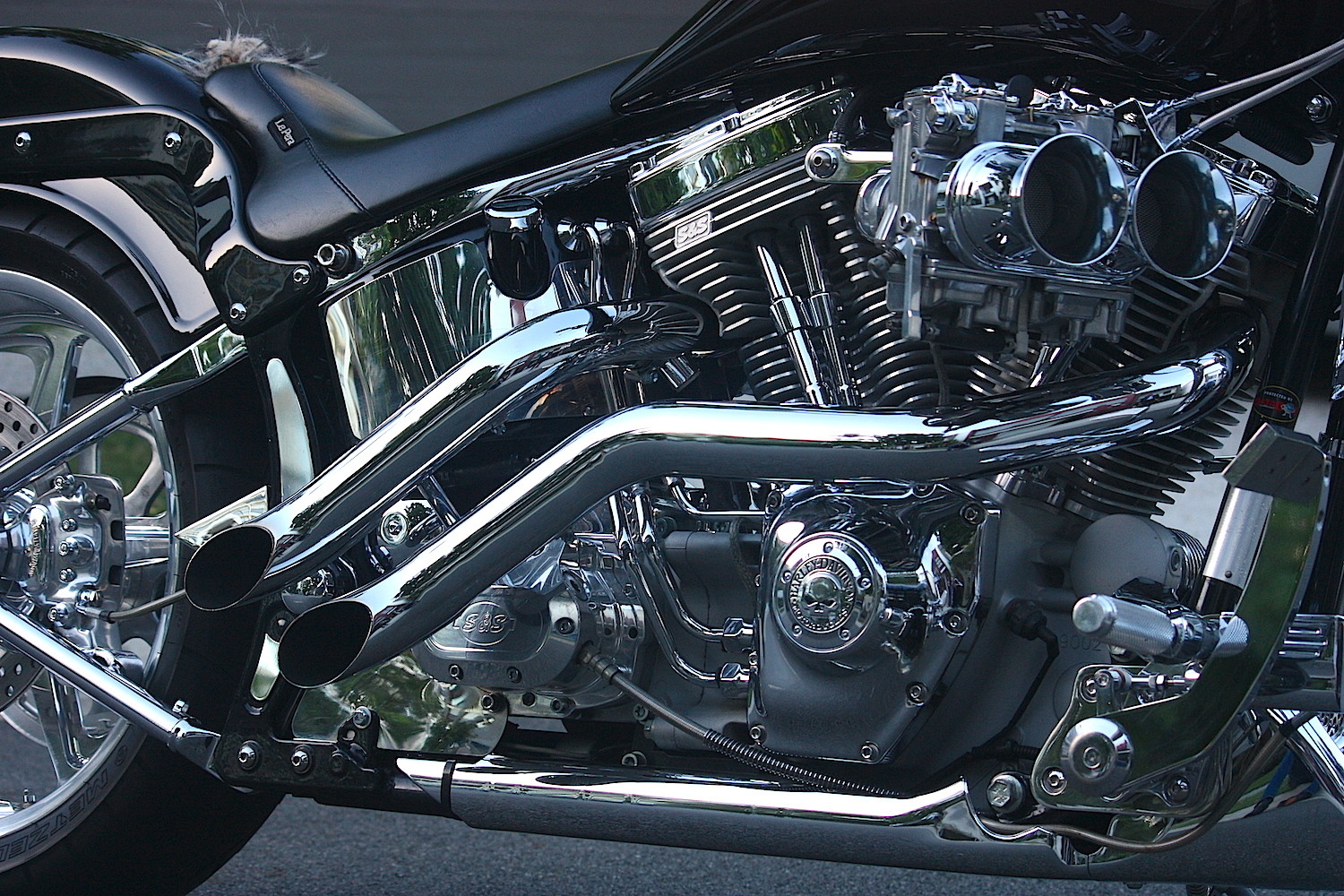 However, Lindsay says it was difficult to start, ran badly and needed "a fair bit of work" to make it rideable.
He tore it down and rebuilt it with several modifications including a new set of LA Choppers "Gangsta" 2 into 2 pipes, Rivera air filter and S&S decompression.
"It wouldn't start because the electronic decompression was buggered," he says.
"I took it off and I've gone with S&S manual decompression.
"If you don't decompress this engine it won't start after three goes because it flattens the battery."
Although essentially a show bike, Lindsay says it is now reliable and rideable.
"It's a joy to ride on a sunny day. While it's a quick bike it's no sportbike. I like to ride it on the open highway with an occasional crack of the throttle."
In its first showing, the bike took top honours in the twin-cam class at the Rebels' Custom Vehicle Spectacular at Caboolture.
"I intend to show it appropriately at the good shows, not backyard shows," he says.
LIndsay, 57, has been around bikes since he was a teen "flogging" a Vespa around paddocks at Eumundi on the Sunshine Coast hinterland.
He graduated to a '66 BSA Bantam which also copped a bit of paddock work, before he moved to Brisbane where he worked for Annand & Thompson Yamaha dealership as a "gofa".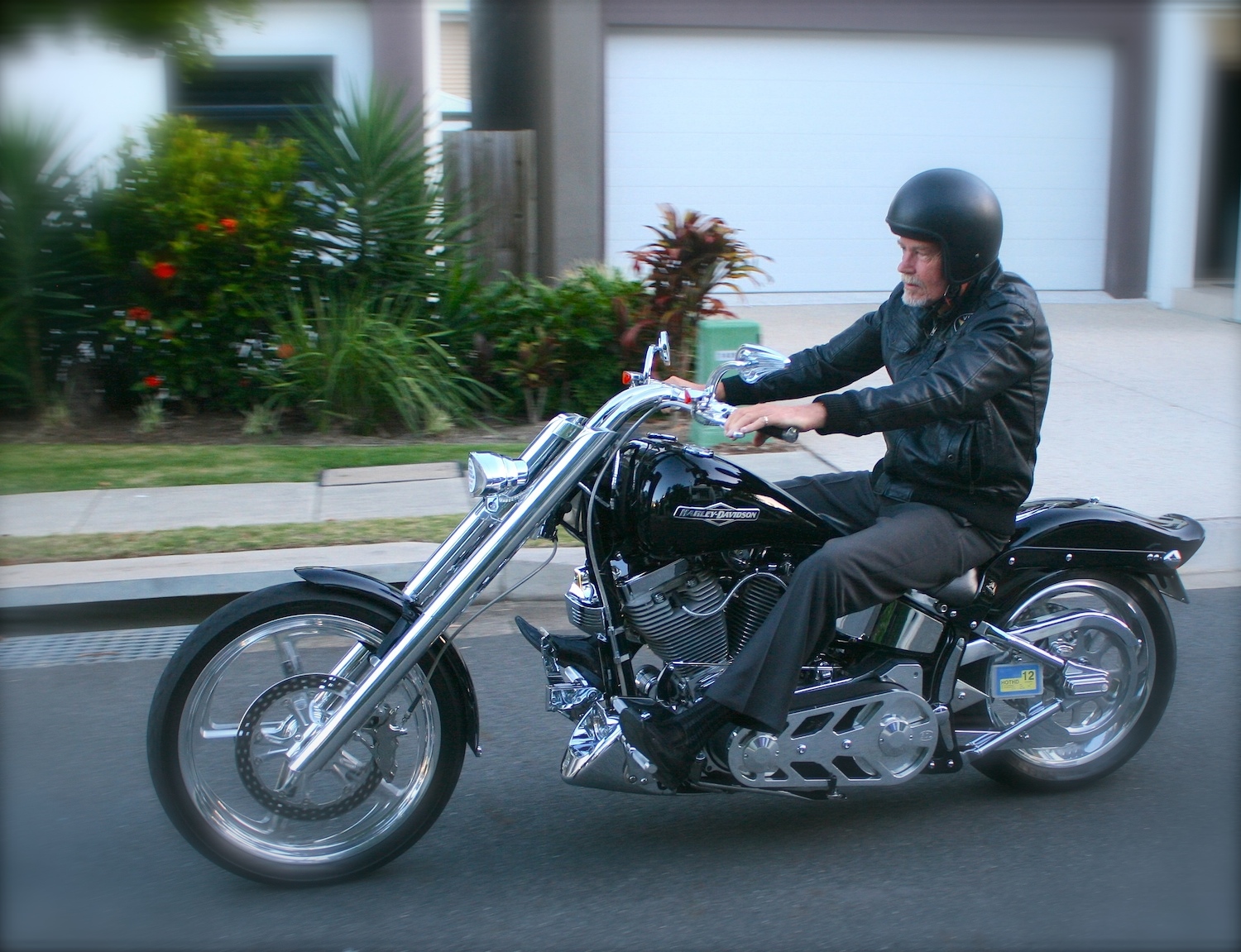 "I got to ride all the new Yamahas that came in," he says. "I just liked the engineering of bikes."
Lindsay graduated from uni with an engineering degree and spent 20 years with the RAAF with his last posting at Amberley working on the old faithful F111. The RAAF workshops also churned out his Kwaka drag bike which he raced in the early days at Benaraby near Gladstone.
He has also totally restored a number of bikes including a 51 Jawa 350 twin and a Kawasaki Mach 3 which he found in a shed. Other notable bikes among streeters and tourers have included the last of the Ducati 900 SS and a Honda CBX six-cylinder which he drag raced in Melbourne for many years.
"I love the freedom and camaraderie of riding," says Lindsay who has toured most of the east coast.
"One story of note was heading out for a Sunday ride in Melbourne and ending up on Great Keppel Island picking my brother up going through Brisbane."
His current stable of bikes also includes a 2011 Harley Dyna Street Bob he rides regularly in Brisbane and a 2011 Victory Hammer that lives in the Kooralbyn Valley for weekend rides in the Gold Coast hinterland.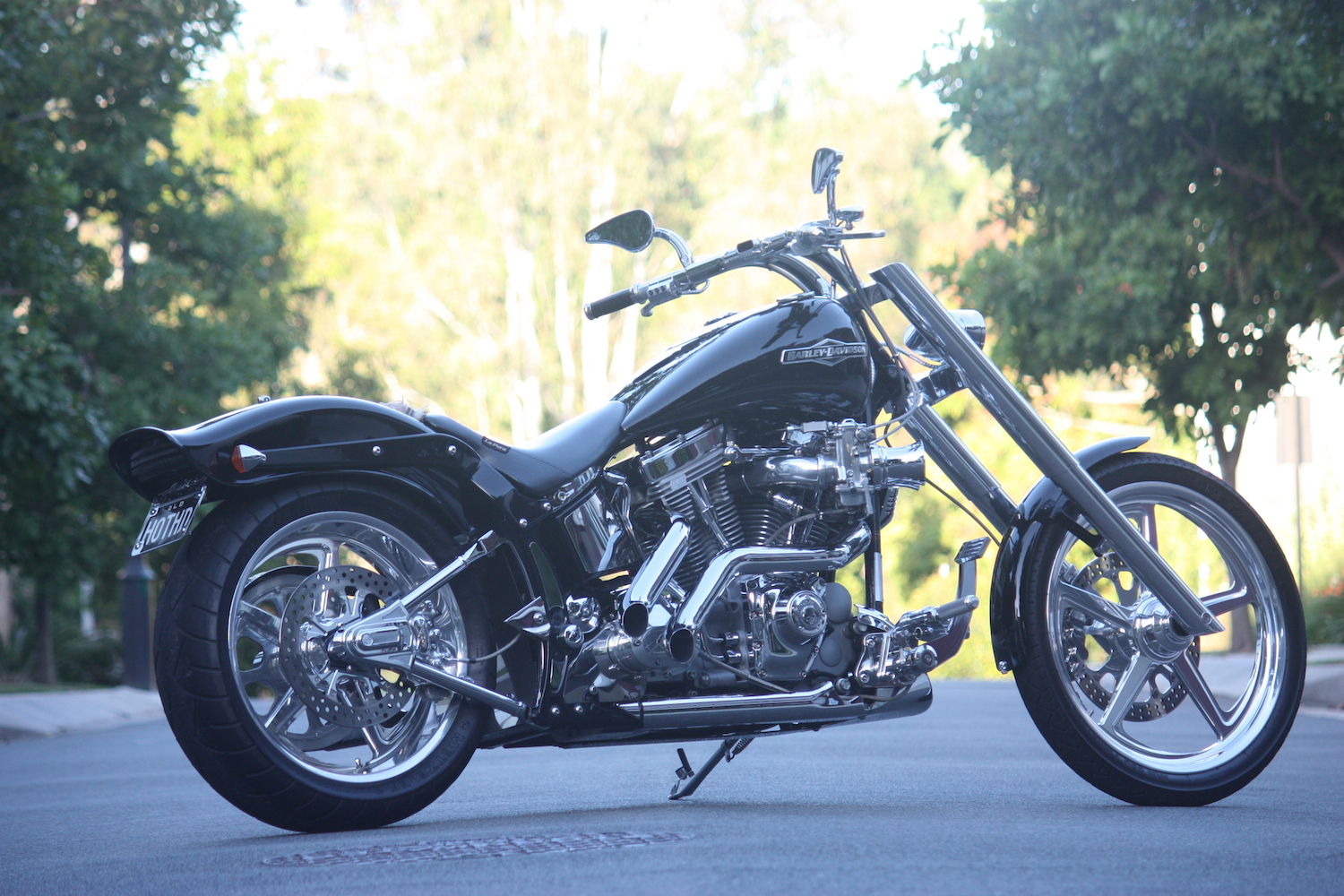 Like his show bike, both have received a long list of mods.
The Street Bob was imported from Idaho, Indiana, through Eagle Empire of Brisbane who did the compliance process.
"Having always liked the bobber look, as usual I have modified it to my liking along the lines of an old-school retro bobber but keeping it essentially standard and very streetable," he says.
The major modifications to performance include a set of SuperTrapp Road Legends X pipes, a Wimmers Tri Sucker billet air cleaner and a complete ThunderMax with Auto Tune computer system.
"These mods, in particular the ThunderMax, have totally transformed the bike into a little monster. It starts and runs beautifully and feels so much more tractable over the stock engine. I absolutely love riding it for its total willingness to perform and how nimble it is."
Dress items include perforated levers, mirrors, Speed Dealer pegs, PM horn cover, HD retro solo seat, HD rear luggage rack with detachable pillion seat and a billet oil pressure gauge.
He also plans to fit a set of Roland Sands Black Vintage Short bars and retro rear shocks.
His Victory has not been as heavily modified.
"Being a petrol head with a need to tinker, I fitted a set of Bassani 2 into 2 short out-turns, chipped it accordingly and added a free-flow air cleaner. I have a Power Commander 5 on the shelf yet to be fitted however I find it runs so well it may not be needed."
Lindsay stands 188cm (6' 2"), so he fitted a set of 7.6cm (3") extensions for a more stretched riding position and added the Victory dual seat for a pillion.
"I love its power delivery, especially for passing and I find it performs strongly throughout the entire rev range. I quite often have to back off when riding with my mates on Harleys, and when carrying a pillion there is no noticeable difference.
"I'm also impressed with the ride with its upside down forks and the dual brake discs give it enormous stopping power. It's the type of bike that inspires confidence in everything it does while being very easy to ride for touring and cruising."
2003 Harley-Davidson Softail Custom Pro Street
Engine: S&S Twin Cam 106cu with 4.5" crank
Heads: S&S Twin Cam Super Stock with S&S decompression
Cams: S&S 585" High Lift gear drive
Fuel: Rivera Primo Twin HSR 42mm Mikuni carburettors and stacks
Ignition: Crane Fireball Hi4C Big Shot adjustable rev kit module
Exhaust: LA Choppers Gangsta 2 into 2
Transmission: S&S 6-speed
Primary: DBL Nitro with Heavy Duty drag clutch and 3 3/8" Gate's drive belt
Front: Mean Street Avalon billet 5 degree rake
Rear: Custom Cycle Control Systems SAS-00 electric air suspension
Wheels: Vicious Cycle Works Weld Reaper polished billet
Brakes: Performance Machine 6-piston front brake calliper with 13" rotor
Bars: Custom-made T bars with 4" risers
Switches: Performance Machine micro controls
Gauge: Spiegler Performance Motogadget mini digital readout
Headlight: V-Twin Manufacturing Axels billet oval
Controls: DNA billet forward controls with 3" extension Speed Dealer custom pegs
Tank: Custom-stretched 20-litre Kuryakin Aero gauge and filter
Seat: Le Pera Bare Bones solo
Paint: Gloss Vivid black
Plate: HOTHD