Have you ever seen ads for motorcycles that say something like "hurry now, this deal is for a strictly limited time" and "stock is limited"?
It's a pretty standard promotion line and it's both a lie and a truism.
Of course stock is limited. No stock is unlimited.
However, when they say deals end at a certain time or that they need to clear stock for new arrivals, it's only half true.
You can be pretty confident that if you ask for the same deal after the "deadline" has passed and the advertised model is still sitting on the showroom floor, the deal will be honoured.
Who, in their right mind, would reject a sale simply because a deadline has passed?
It's not as if they only needed to sell it at that time. They just need to sell it.
Never hurry a purchase deal, but do be aware that you could miss out as it's true that stock is limited.
Manufacturers often promote these sorts of discount deals at the start and end of the calendar and financial years to help dealers clear stock.
They also stage them at the start of spring, the riding season, which is when a lot of new models are released.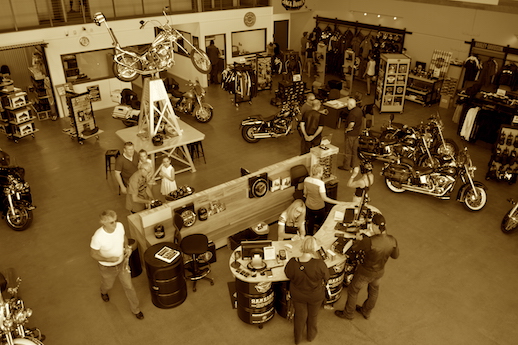 And because manufacturers/distributors often demand dealers stock a certain number of the new models, space does become limited and it is imperative that they move old stock.
But every dealership also has monthly sales targets, so you are much more likely to score a deal at the end of any month, anyhow.
And if you really want a good deal, check the VIN numbers on all the bikes and find the one that has been sitting on the lot the longest.
Dealers hate having bikes sitting on their inventory for too long.
It not only looks bad to the bean counters, but also to customers who visit the shop and see the same bike sitting there month after month.
In some dealerships, you will be surprised how old some of these bikes are.