Yamaha is the latest to develop an automatic emergency call system in the event of a crash, but their system also flashes the lights and bows the horn.
SOS buttons or eCall systems have been available in cars for some time and have now been mandated throughout Europe.
It is expected they may also be mandated on motorcycles in the future.
BMW was the first to introduce and SOS button either as as an ex-factory or aftermarket option on their K1600 models in 2018.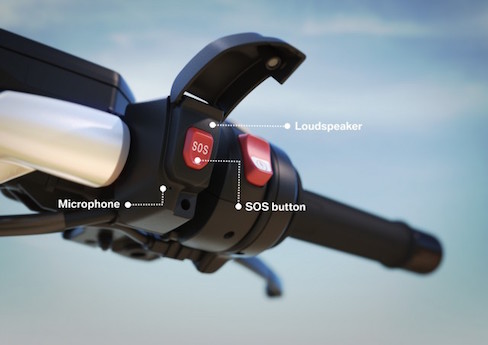 Australian riders are still waiting for the possibly life-saving motorcycle SOS function as Telstra does not yet have the right hardware.
The system may arrive sooner in the Indian-made Quin smart helmet which detects a crash and call the emergency services and/or a nominate contact such as your partner.
Yamaha flashes and blows
Meanwhile, Yamaha has filed a patent for their system which not only sends an alert to a nominated third party, but also flashes the headlight and blows the horn to alert passersby.
The horn and lights would also prevent the traffic from running into your crashed bike.
It includes sensors which can detect when the bike has been involved in a crash.
Like the BMW and Quin systems, there is a manual override in case you've dropped the bike off its stand, dropped your helmet or had a small, no-injury crash.
The BMW and Quin systems also provide GPS co-ordinates of the rider's position. There is no mention of that in the Yamaha patent.