Is leather better than vinyl when it comes to choosing the best seat for your motorcycle?
We asked longtime motorcycle seat upholsterer John Moorhouse of Ergo Seats in Brisbane for his advice when we dropped off our Ducati GT1000 seat for a new cover and comfortable foam.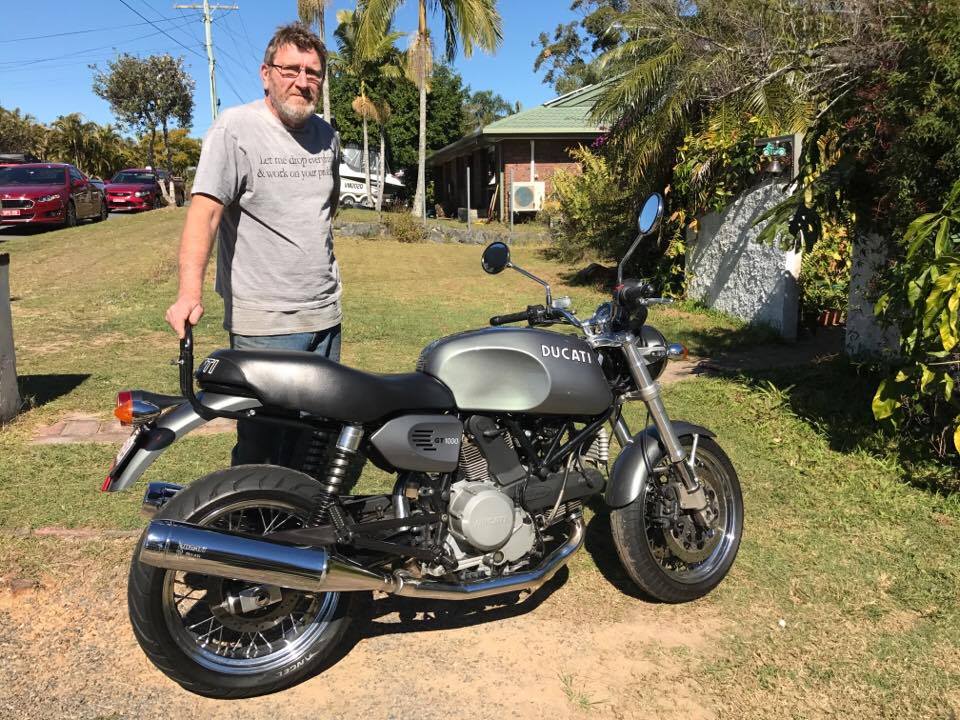 The seat will be ready in five days and it will apparently take about 1000km to "bed in", so we will give you a full review of the performance level in a few weeks.
Meanwhile, there's that issue of whether to go for leather or vinyl.
John talked us into leather, although he says customers are split about 50/50 on the choice.
"Leather looks great and, if you look after it, I won't see you back," he says.
"That's not good business but they last 30 years or more if looked after."
He suggests "dressing" the leather with lanolin or a special crocodile oil mixture.
That makes sense as I've never seen a croc with old-age wrinkles!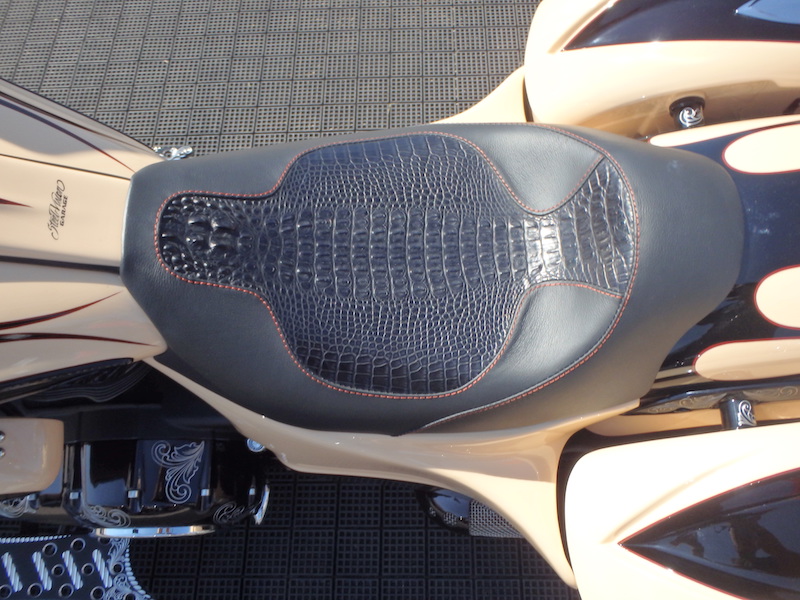 John says he mainly works with cow leather, but he gets requests for croc skin, kangaroo, emu, snake and even stingray which has an unusual finish.
"I haven't used stingray yet as you need special machinery to sew it 'cause it snaps needles," he says.
While John prefers the look of leather, he says there are some "nice vinyls" available now and it is easier to work with.
"You can heat and stretch vinyl to unusual shapes," he says.
That means he can use one piece of vinyl on a contoured seat where he might have to stitch together several pieces of leather for the same seat.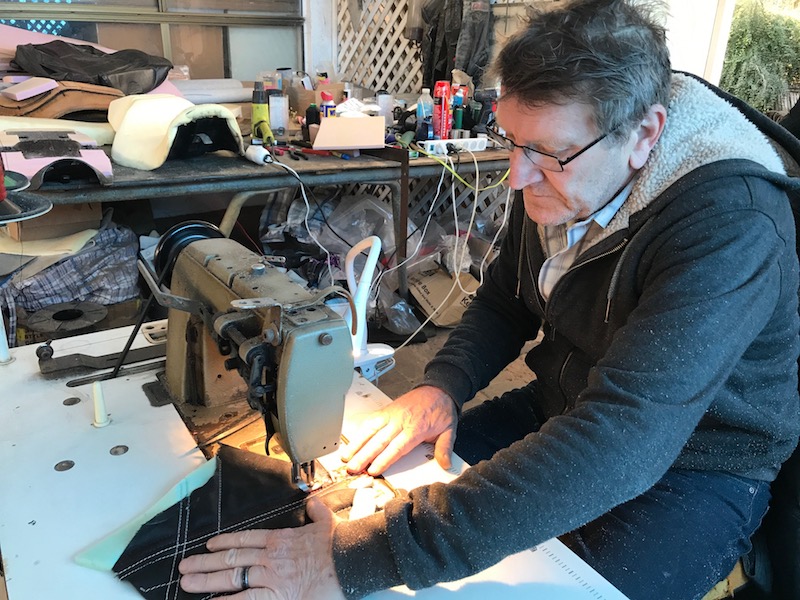 "The Harley boys all want leather," he says.
"I use a local supplier and hand-pick the best hides or I can get the customer to go and choose for themselves.
"Some people even bring in their own hides."
A great way to protect all seats whether vinyl or leather is by looking into a motorcycle cover.
Leather versus vinyl
Here are some things to think about when you choose between leather and vinyl seats.
Firstly, leather is more expensive, but it has a more aesthetic "character".
That's because each piece of leather has a unique grain and fades in varying shades.
You can't get that with vinyl, but some modern faux-leathers are pretty good and fool many people into thinking it's leather.
We have found vinyl creates friction with your backside and heats up more on a long trip than leather.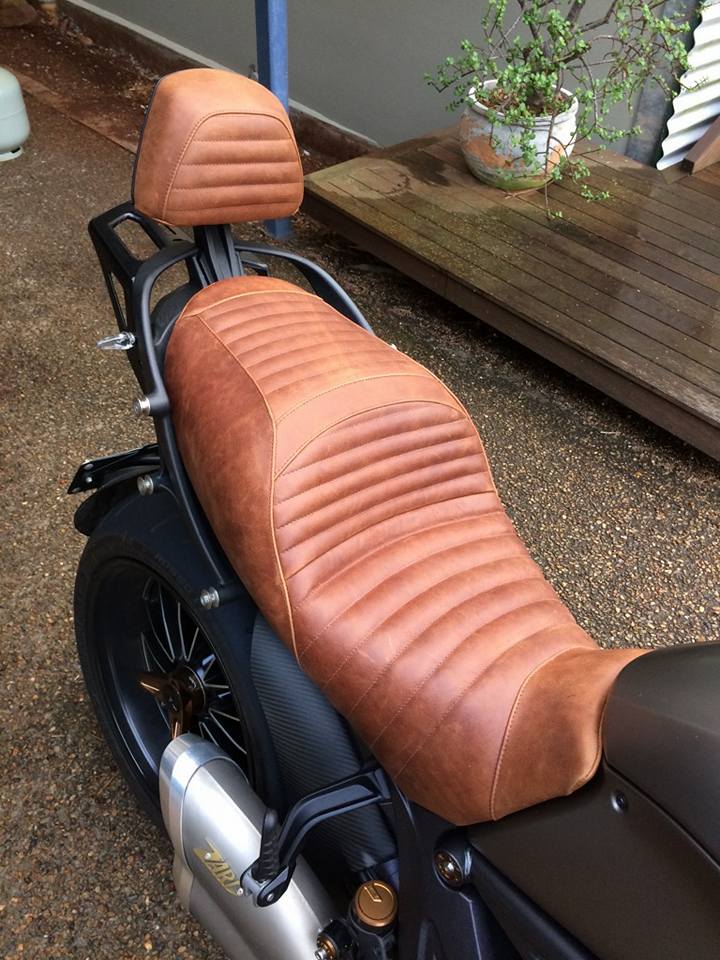 Leather also gets softer with age, while vinyl can get harder and more brittle.
Modern leather stands up well to the rain, but it can get soaked and absorb water. To dry it, leave it in the shade, not out in the sun as the faster drying can cause it to harden and crack.
John Moorhouse's career
John has been upholstering motorcycle seats since he started an apprenticeship in coach and motor body trimming at the age of 15.
"The wages were so pitiful, so I would fix broken pillion straps for pocket money and it just grew from there," he says.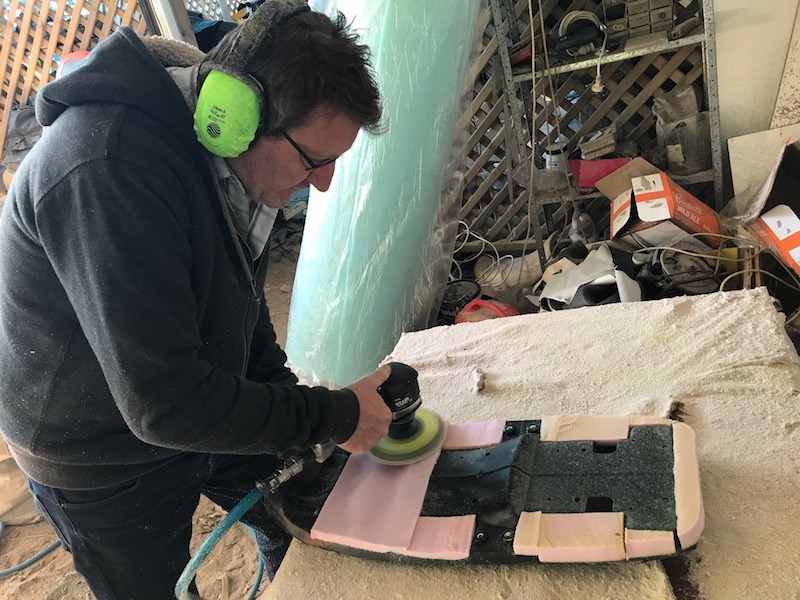 John has worked on a lot of prestige cars in his career and worked for MG for about seven years, but has concentrated on motorcycles for the past 10.
"I've always been more interested in bikes because my late brother, Rob, was a state road racing champion," he says.
Rob tragically died on Mt Panorama in 1980 racing a TZ750.
John had a heart attack about five years ago and closed his Capalaba store. He has restarted work at his home in Alexander Hills.
You can reach him via a message to his Ergo Seats Facebook page.