Back in April we tipped Ducati would introduce both larger and smaller capacity versions of their top-selling Scrambler and now it seems at least a learner model is coming.
The web is now buzzing with rumours that a 400cc Scrambler will be among the nine new models to be unveiled by the Italian manufacturer at the 2015 EICMA show in Milan in November.
While the rumours say it will be targeted manly at the Asian market, Australia would be a definite starter for the bike.
Ducati Australia is the biggest per-capita market for the Italian brand outside of Italy and the company made a special 659cc Monster just to qualify for Australia's learner-approved motorcycles scheme, so a 400cc Scrambler is a no-brainer for Down Under.
Given that the bike has quickly become their biggest seller worldwide, the 400cc model is bound to be sold in most markets, including Europe where it would qualify for an A2 licence and the US where it would also be a learner bike.
It is believed the Scrambler would be made in their Thailand plant where the current 803cc Scramblers are built for much of the global market, including Australia.
The company plans to sell more than 60,000 motorcycles next year, up from about 40,000-50,000 this year, and a mini-Scrambler would go a long way to achieving that goal.
Other bikes to be launched at next month's EICMA include a new 959 Panigale, 2016 Hypermotard 939 family (Hypermotard 939, Hypermotard 939 SP and Hyperstrada 939), a Monster 1200R and the Diavel Carbon.
Ducati will live stream before EICMA 2015 starting from 4pm Milan time (1am AEDT).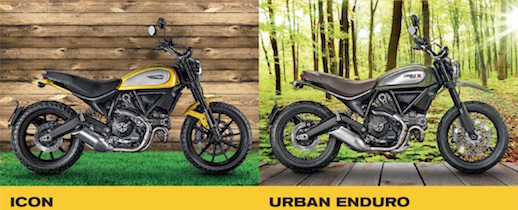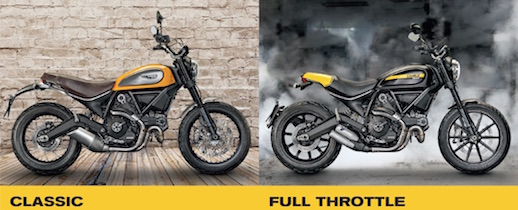 Ducati Scrambler Australian prices are:
Icon (Ducati Red) $12,990
Icon ('62 Yellow) $13,140
Urban Enduro $14,990
Classic $14,990
Full Throttle $14,990