There are always new motorcycle gear, gizmos and gadgets coming to the market.
We've thrown together a few of the latest products from tyres to jackets to tools and gizmos.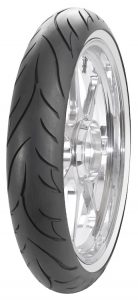 Retro whitewall tyre
The Pro Accessories PL. Avon Cobra whitewall 21-inch front tyre is just what the power cruiser and custom bagger crew have been calling for.
Avon not only has the celebrated Avon Cobra Whitewall in the 120/70 – 21in size but also  most other popular front and rear tyre sizes, including There ultra-wide rear sizes for the Honda Goldwing, Harley-Davidson V-Rod, Triumph Rocket III, Kawasaki Valkyrie, Victory models and more.
It incorporates sports tyre technology and performance with stability and longevity. The aggressive tread pattern is good in bothy thew wet and dry.
Oxford Mondial jacket
After 40 years in the motorcycle industry, Oxford have produced their first full range of waterproof motorcycle rider wear.
The jackets feature a handy touchscreen-friendly pocket for your smart phone safely, plenty of adjustable parts for the right fit and CE-approved armour.
Top of the line is the Mondial jacket with a hidden integrated rain hood designed to be worn over the top of your helmet to keep the rain from running down your neck.
Oxford jackets are made for men and women in sizes from small to 5XL.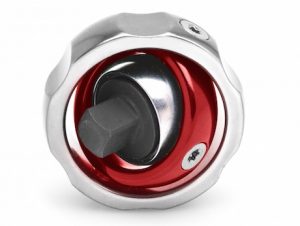 GearWrench Drive Gimbal Ratchet
If you've ever had trouble with hard-to-reach nuts and bolts in tight spots, this is the tool for you.
US ratchet company GearWrench has created this innovative Drive Gimbal Ratchet which allows you to access those tough spots with ease.
It's small, neat and easy to use. The aluminium tool attachment comes in 1/4″ drive and 3/8" drive and can rotate on two planes thanks to its 72-tooth ratcheting mechanism and five-degree swing arc.
Price:  1/4" Drive Gimbal Ratchet $29.50 (3/8" $29.50)

Visit: 

www.gearwrench.com

Available: Masters, Total Tools, Mitre10 and hardware stores.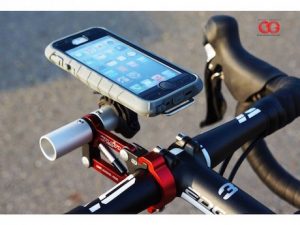 Juin Tech AB-1 suspension mount
This handlebar clamp provides a vibration-free mount for your phone, GPS or camera.
It's aimed at cyclists, but it will also work on a motorcycle handlebar and get rid of the shakes in your video and preserve your phone or GPS from vibrating to an early demise.
The mount has a coil spring shock absorber to isolate your electronic gear from road shock.
Juin Tech parent company GG Taiwan says the AB-1 reduces vibrations to attached devices by up to 90%.
They come in two types for loads up to 300g or up to 450g.
Available: Amazon and other sites

Price: $38-$60, depending on site.
Pro Accessories Forcefield Blade back protector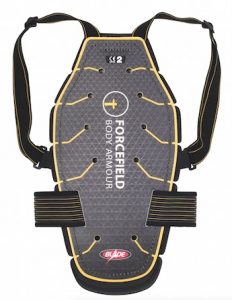 If we really want to be protected, we should have a decent back protector, but they are usually so heavy and uncomfortable.
This lightweight back protector is designed to offer protection without impeding rider comfort and movement.
It features Nitrex Evo shock-absorbing material which is breathable, flexible and moulds to the rider's body shape.
The manufacturers also claim the specialised CE-approved energy-absorbing materials and Repeat Performance Technology means it retains its protective performance even if you've given it several mpacts.
The waist and shoulder straps are fully adjustable for a proper fit.
Sizes: X-Small to Large

Price: $169

Available: motorcycle shops.