Sorry about the late notice on the Gold Coast Police Operation North Upright today, but it was only posted at 2.18pm yesterday, which is very short notice and we only just noticed it.
The operation, which ends in about an hour(!) is described by police as a road safety campaign and riders "enjoying the hinterland area are invited to stop for a chat about road safety with experienced motorcycle officers from the Road Policing Command and other emergency services".
If riders are being "invited", a little bit more notice would be nice. However, if riders are being "snared" at 141-159 Beaudesert Nerang Road, Nerang, on their way to or back from the Advancetown motorcycling paradise, then the late notice is suspicious.
(UPDATE AUGST 29): And as for being "invited, this photo shows police waving riders into a coned-off area. Not exactly an invitation you can refuse!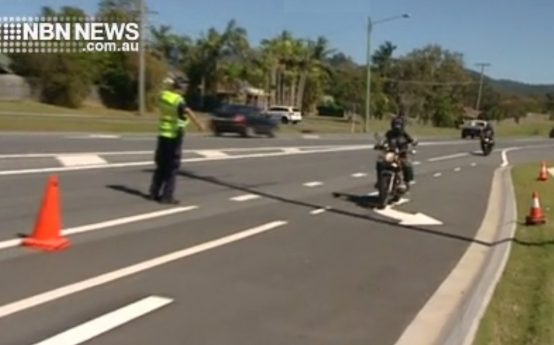 Operation North Upright also involves Queensland Fire and Emergency Services (QFES), Queensland Ambulance Service (QAS) and the Department of Transport and Main Roads, so vehicle inspections are also expected to be involved.
According to riders, the previous operations have been accompanied by a high police presence and checks for non-compliant vehicles, noisy mufflers, shortened guards, etc.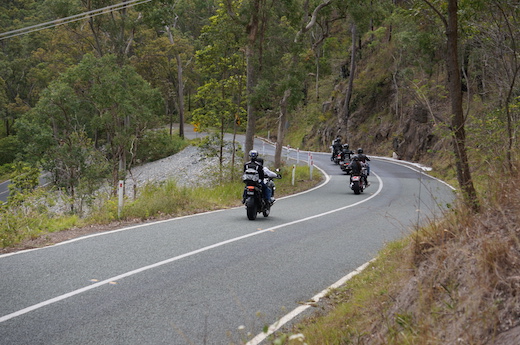 This is the fourth time police have conducted this "road safety" engagement with riders, although they have been particularly active in this area for several months.
The police notice quotes Gold Coast District Superintendent Craig Hanlon saying that community engagement is an important part of the operation.
"We endeavor to inform riders about safe riding techniques through displays, demonstrations, and discussions," Superintendent Hanlon said.
It is similar to the Victorian police campaign "Operation Modus"  in which riders are indiscriminately stopped and rigorously checked by police.
VicPol says they are warning riders, engaging with them, educating them and having "a conversation''.
For the NBN News coverage of the Gold Coast operation, click on the link below.