While the Austrians' 1290 Super Duke GT has been filling a hole in the hearts of many a sports tourer, we're here to celebrate confirmation that KTM's iconic SMT is on her way back to Team Orange's bike ranks – and if the press release is anything to go off of, we're looking at an SMT with a "Ready To Race" formula applied. 
KTM's original 990 SMT sported a circa-2008 debut date; with her build merging the performance of a Supermoto machine with functional bits (such as generous leg room, frame-mount mini fairing, "a taller screen, and a fuel tank bigger than an egg cup"), "the most comfortable supermoto ever made" was long overdue for a refresh (via Adam Child at MCN).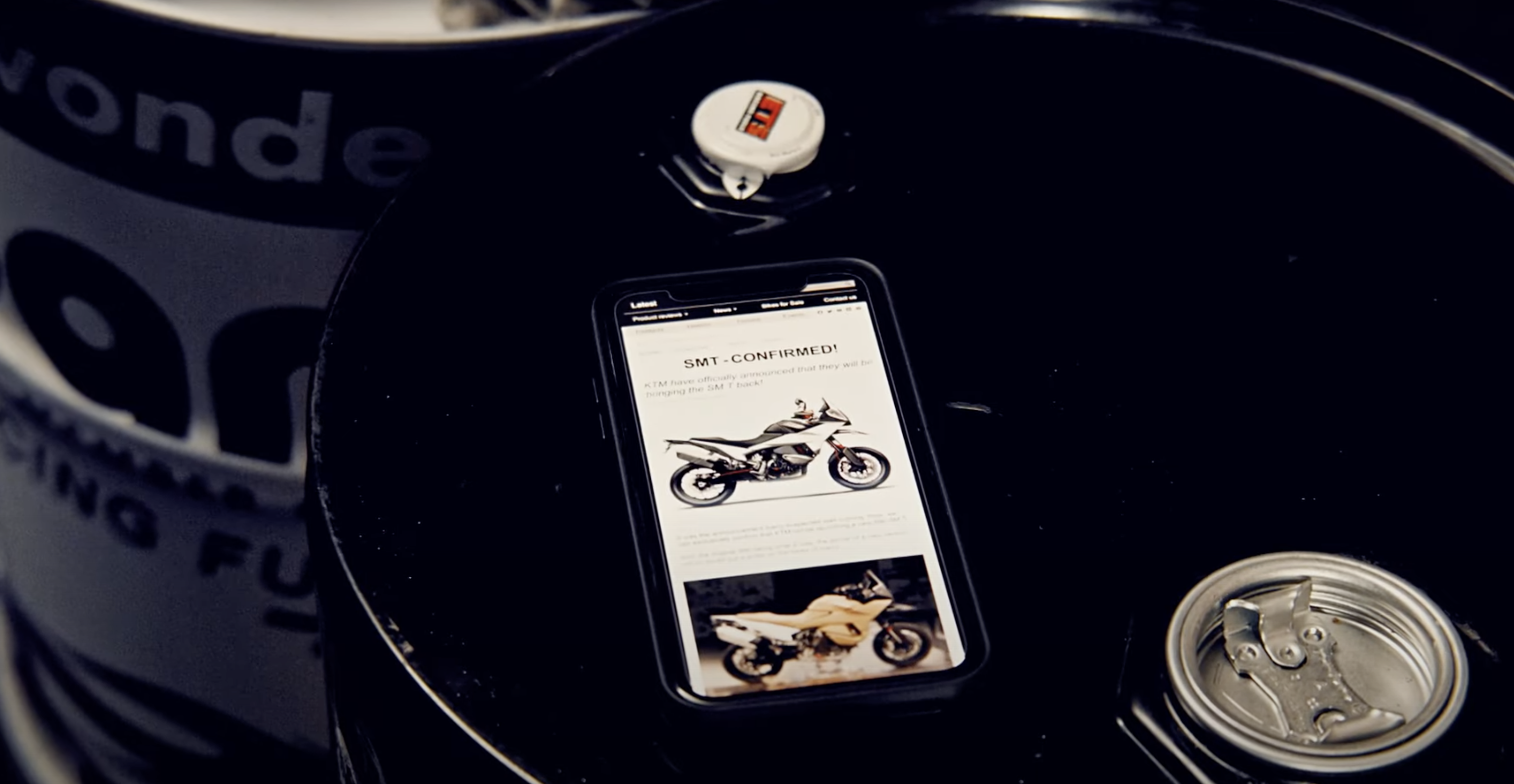 "KTM is proud to have taken the SMT, shaken the formula, and added some READY TO RACE magic," enthuses the release from KTM.
"These Adventure motorcycles and Naked bikes have had their own way for far too long. It's time to turn over the tarmac once again with a classic."
The sneak peek in KTM's video doesn't show much at all; we see the original bike on a phone screen, and there's a generic fist pump from a young gent who places the device on an oil drum and high-tails off…to spread the word, presumably. 
Bottom line, we'll be sure to update you when KTM is ready to share the goods with us.
What do you think of KTM's original 990 SMT?