KTM Australia has a new range of PowerWear street, race and adventure gear available in Australia and is now distributing KTM-owned WP Suspension.
The new range of gear is in collaboration with specialist companies such as Shoei and Alpinestars.
Street gear includes the Street Evo Jacket ($399.99), while race gear adds the Speed Gloves ($99), Alpinestars Supertech R race boots (sizes 42-46 $699.99) and Shoei X-Spirit III helmet, although stock will not arrive until midyear ($1269.99).

KTM-branded adventure gear includes Managua ADV and Durban GTX pants ($899.99), Managua pants ($999.99), and Alpinestars Durban GTX ADV jacket ($1249.99) and Managua GTX jacket ($1399.99).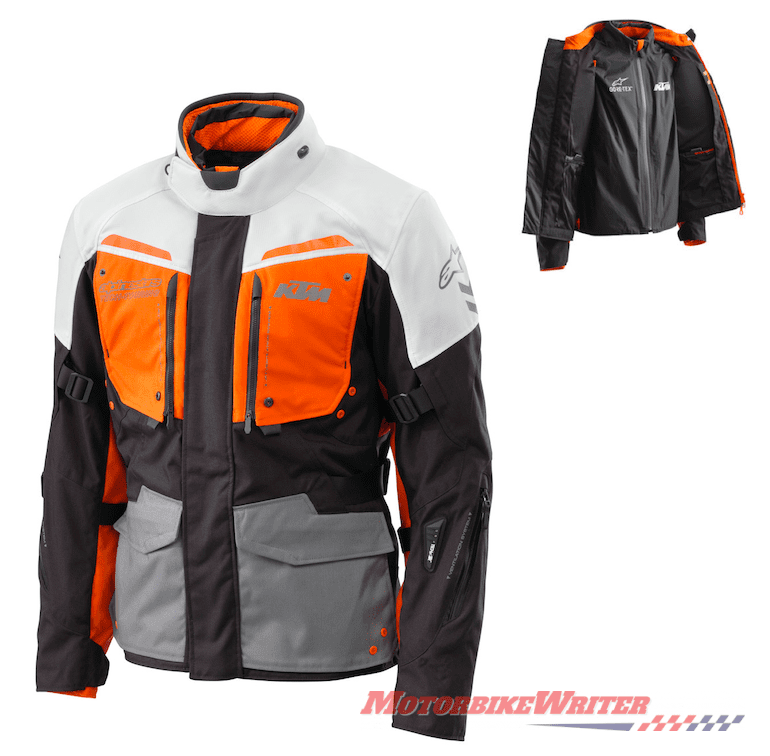 While these jackets are available overseas with the Alpinestars Tech-Air Air bag System, it is not available in Australia.
The KTM Australia website features the range of KTM PowerWear.
WP Suspension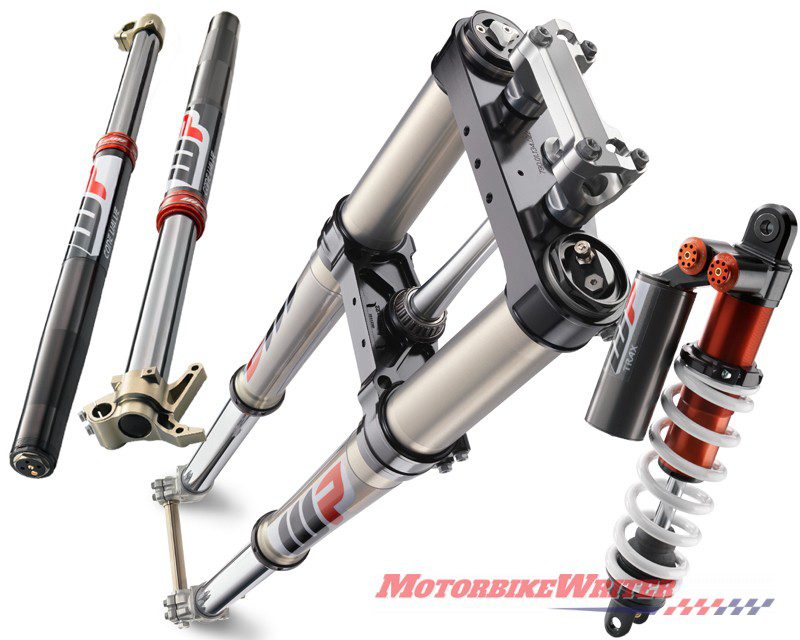 Meanwhile, Austrian parent company, WP Performance Sports GmbH, has chosen the KTM Group Australia to distribute the latest range of their suspension products.
KTM Australia GM Jeff Leisk will manage the establishment of a retailer network for WP OEM equipment and Pro Components parts.
A list of retailers will be published soon.
Jeff says the network will provide customers with trained staff to serviced and sell WP products.
"For customers, the fitment of WP Pro Components or honing of their OEM suspension is a chance to enhance their riding and results – regardless of the badge on the tank," Jeff says.
The range includes on and off-road competition-focused Pro Components, such as Cone Valve forks, Trax rear shock absorber, triple clamps and steering dampers, as well as t-shirts and stickers.