KTM has demonstrated adaptive cruise control and blind spot alert systems which will be introduced to their range in 2021.
The Austrian company and Italian manufacturer Ducati have been working with Bosch on these rider intervention aids that have been standard in many cars for some years.
Bosch has also been working on jet thrusters that will prevent a low-side slide.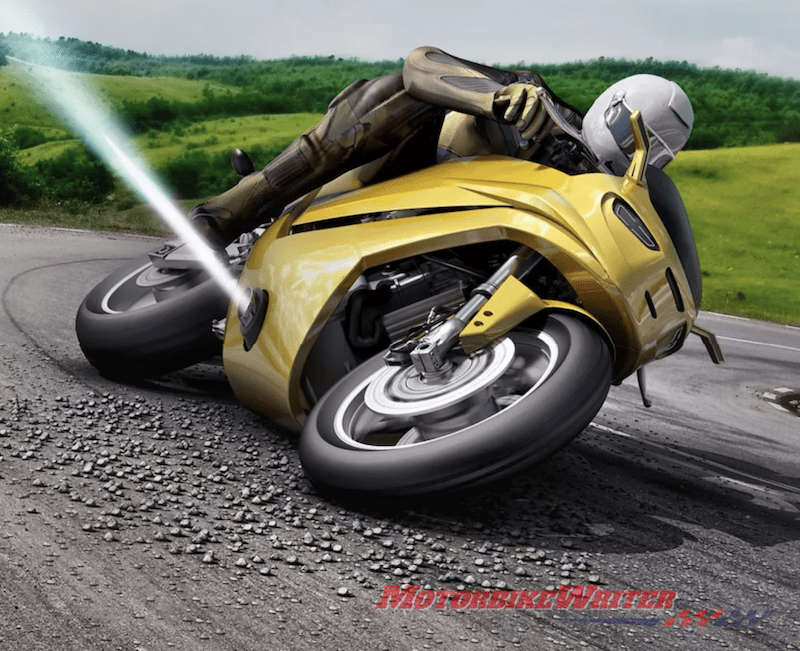 Ducati will add adaptive cruise control and blind spot alert systems to its 2020 Multistrada while KTM will add them to their line-up in 2021.
In a one-upmanship display over Ducati, KTM has unveiled working prototype systems on a modified 1290 Super Adventure S at the ÖAMTC driving technique centre in Marchtrenk, Austria.
"These game-changing features will be part of new electronics packages offered on certain KTM models, beginning from Model Year 2021," KTM says.
"This technology will also create provision for other sensor-based systems further in the future, already in development."
There is no word on how much these systems weigh and how much they add to the price of the motorcycle.
Adaptive cruise control
KTM says Adaptive Cruise Control (ACC) is activated when the bike is in cruise control above a designated speed which has not been disclosed.
It uses sensors on the front and rear of the motorcycle.
"The system can detect a vehicle in front, ranging from the size of a motorcycle and above, and then locks on to maintain a distance of two seconds by automatic throttle control and – if needed – gentle application of the front brake," it says.
"The finalised packaging of the system is still in development along with adding the ability for the rider to customise the operational distance and speed. When fully developed, it is expected that ACC will be able to respond faster than any rider in such a given situation."
Adaptive cruise control technology was developed as early as 1992 by Mitsubishi and is now available in many luxury cars.
Blind spot alert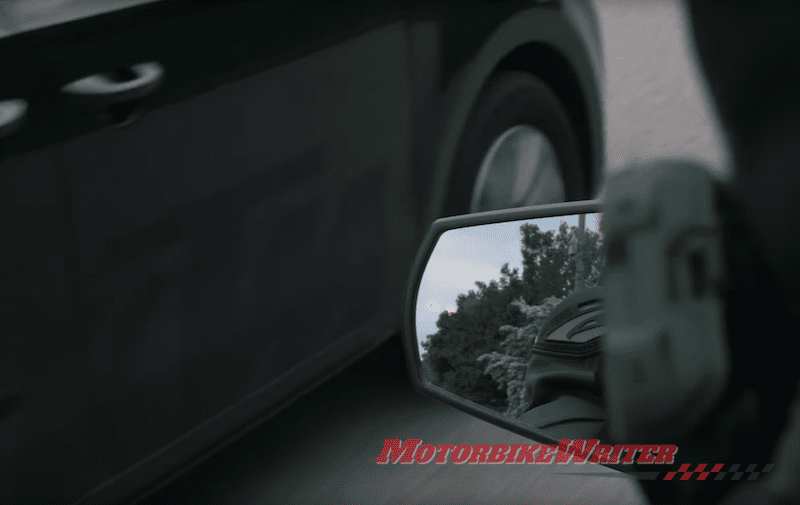 Blind spot alert was developed by Volvo and introduced to their S80 in 2007. It is now common in even basic cars.
On a bike, it is designed to replace the shoulder check.
KTM's Blind Spot Detection (BSD) uses a short-distance radar to ACC to alert the rider to the potential of an undetected rear collision such as when changing lanes.
It will be display several warnings to the rider. They are a visual warning light on the TFT instrument screen, "superbright LEDs" in the relevant wing mirror glass and an audible signal.