Motorcycle backpacks are becoming more technical, lightweight and packed with features, but they are also becoming expensive such as this Kriega Max 28 expandable backpack.
Before we get into all the features, here's the thing — it costs $385!
I reckon you could go to an outdoor, camping, hiking, fishing shop and buy a decent, lightweight backpack with many of the same features for a lot less.
Motorcycle-specific backpacks usually cost more, but this costs a lot more than sopme other hi-tech bags such as the Ashvault at $165, Ogio Dakar ($189.95), Kriega R15 ($199), Dainese D-Exchange ($169.95) and Dainese D-Dakar ($199).
So this "ultimate" Kriega backpack better be good.
Kriega Max 28
They say it is "bombproof and waterproof" with enough storage space to carry a laptop or full-face helmet.
The Max 28 has three sections and an expansion zipper that allows it to grow from 22 litre to 28 litres.
The waterproof section features a roll-top closure where you can secure a 14-inch laptop.
A third section up front folds down to expose an organiser pocket for quick access to small, everyday essentials.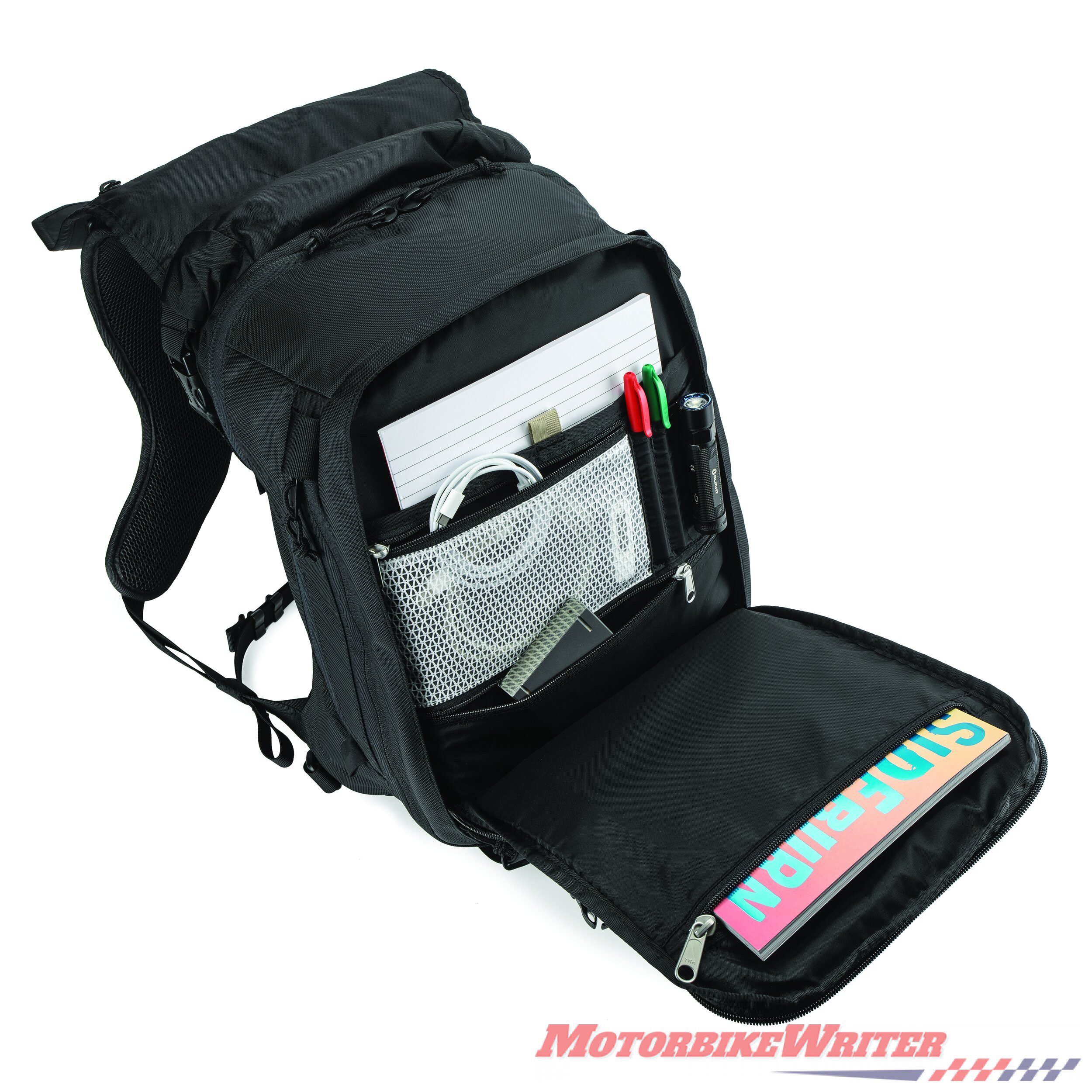 The Max 28 expandable backpack features a light version of Kriega's proprietary Quadloc harness system as found on all its backpacks.
They say it takes the weight off your back and shoulders and redistributes it to your chest and torso.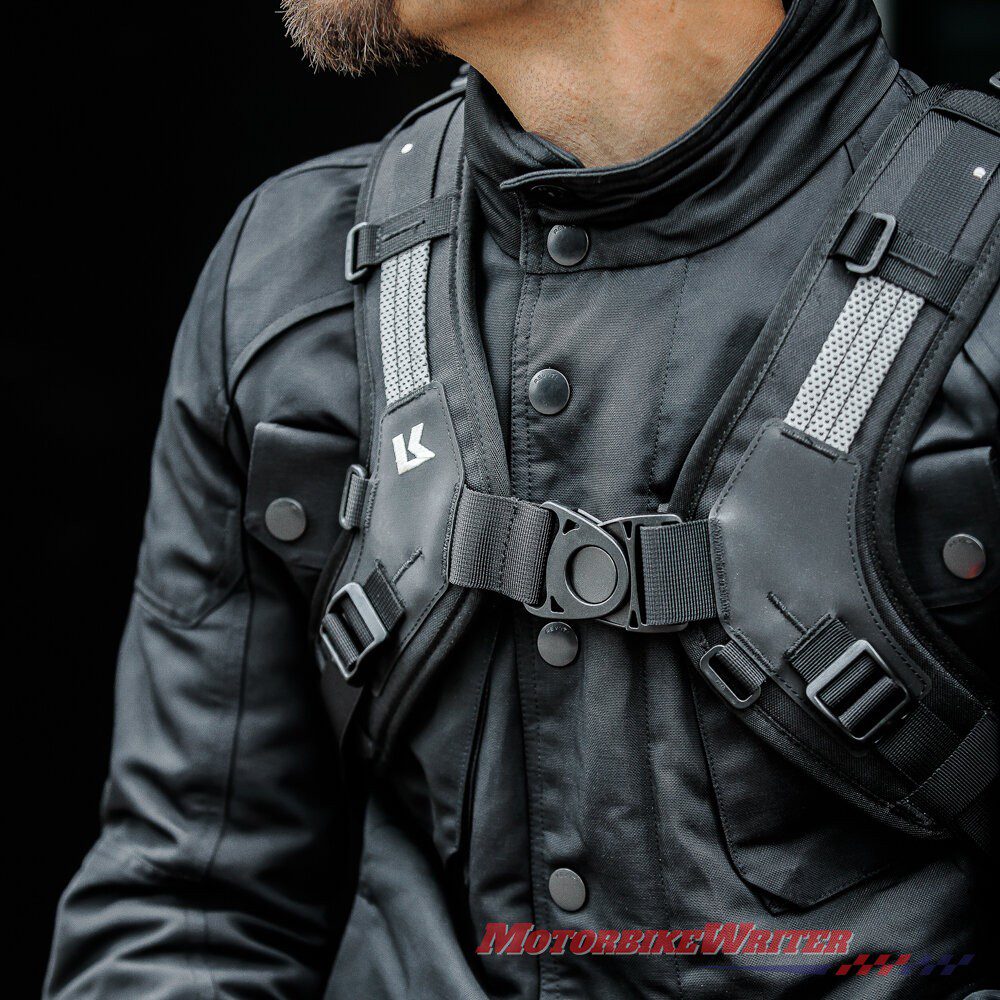 There's also a removable waist strap for stability and it has a soft back panel for rider comfort.
It is made of 420D Cordura Lite Plus and Hypalon, features YKK heavy-duty zippers and comes with a 10-year warranty.
The bag weighs 1.85kg, has four internal zip pockets and is compatible with a hydration reservoir.
Backpack warning
Many riders wear backpacks because their bike doesn't have luggage.
You could use a tank bag, but they can scratch the paintwork.
A tail bag on the back seat may provide you with a backrest, but it makes it difficult to throw your leg over.
It could also fall off or you could accidentally leave it unzipped allowing it to spill its contents in a trail behind you, all without you knowing!
However, riders should be aware that a backpack can not only be tiring but also promote injuries in a crash from the contents or by rotating your body as you slide down the road.