Harley-Davidson® Screamin' Eagle® factory rider Kyle Wyman doesn't rest – and neither do his teammates. 
This past Sunday saw a fresh iteration of the King of the Baggers (KOTB) racing scene at Laguna Seca, with Kyle Wyman blasting past the finish line 3.063 seconds ahead of his brother, Travis. 
Vance & Hines (Harley) racer James "Hogspoli" Rispoli was close behind, closing in for third – a mere 0.5 seconds before O'Hara's factory Indian Challenger snatched fourth place. 
The congratulatory release comes after​​ Travis set a new class record in the qualifier (1:29.748 on the 11-turn, 2.238-mile road course, no less), earning himself a front row seat for the main event.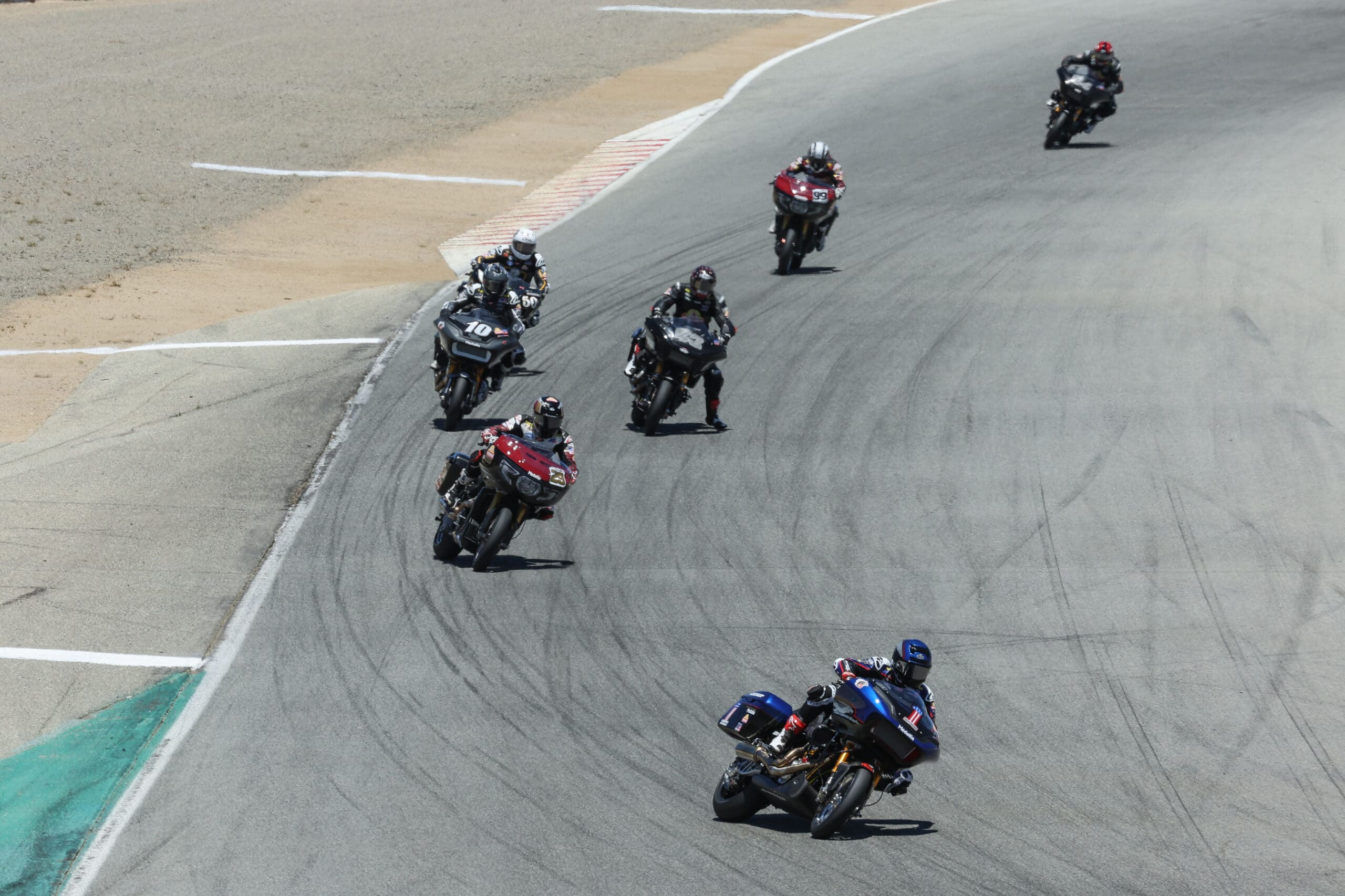 KOTB's feature race is an 8-lap event, with the winner taking a pretty purse home for their troubles. From the start, O'Hara proved to be the contender of the hour as he jumped to the lead – but he wasn't able to hold the position for long. 
By the ninth turn of the second lap, Kyle – who had kept a nice little pocket of heat on the Indian's tail up until that point – made a clean pass, thanks to O'Hara's rear end slipping a bit in the grease. 
He remained uncontested until the end of the race.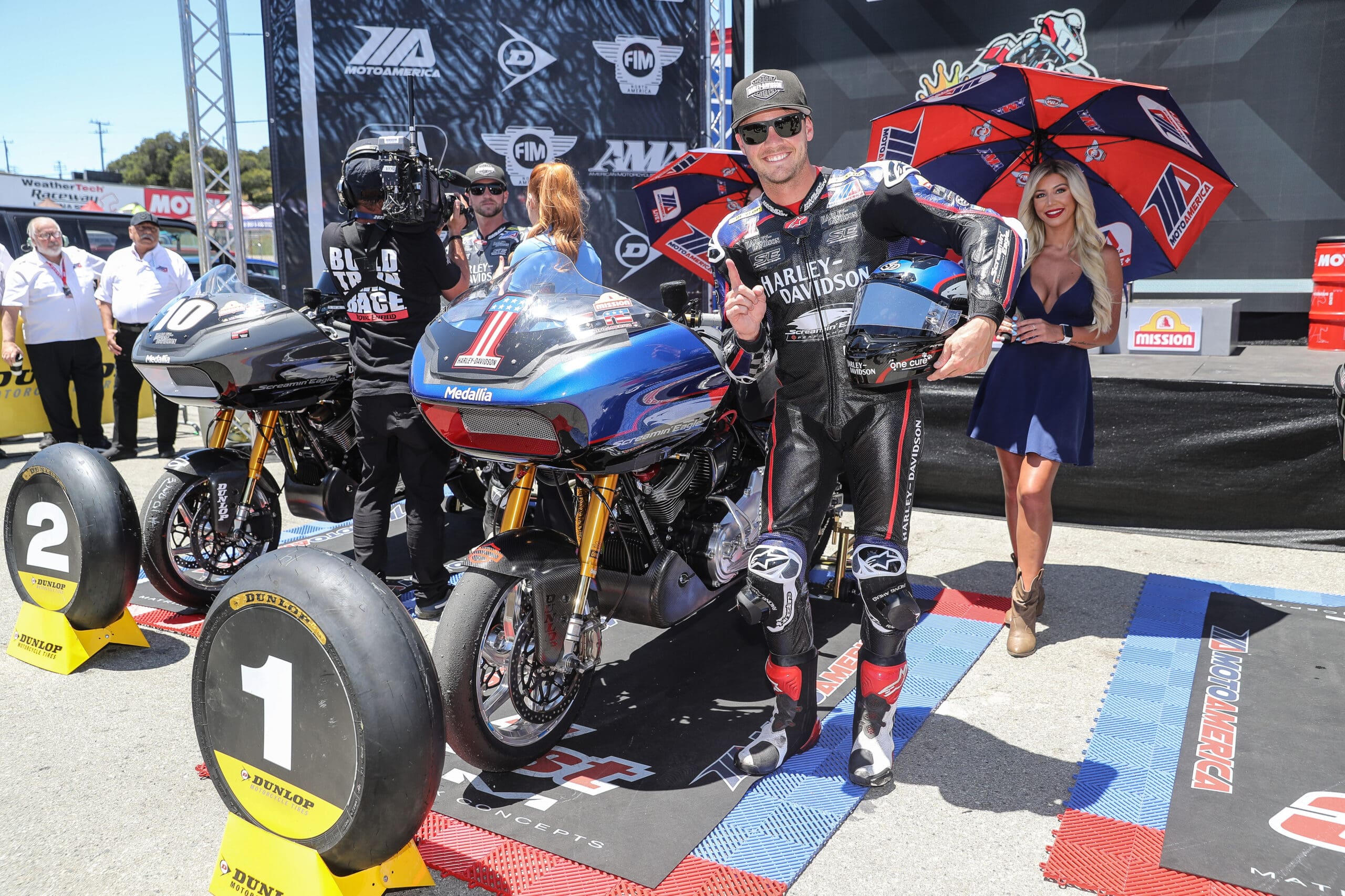 "It was really greasy out there today, and I was cautious with how the edge grip was," said Kyle Wyman in a press release from Harley-Davidson. 
"O'Hara lost the rear coming out of turn nine and that allowed me to go by. I was happy to get clear and run my own race and manage the gap to the finish."
"It's just great to get a 1-2-3 for Harley-Davidson and to reward the entire Harley-Davidson factory team who made this possible."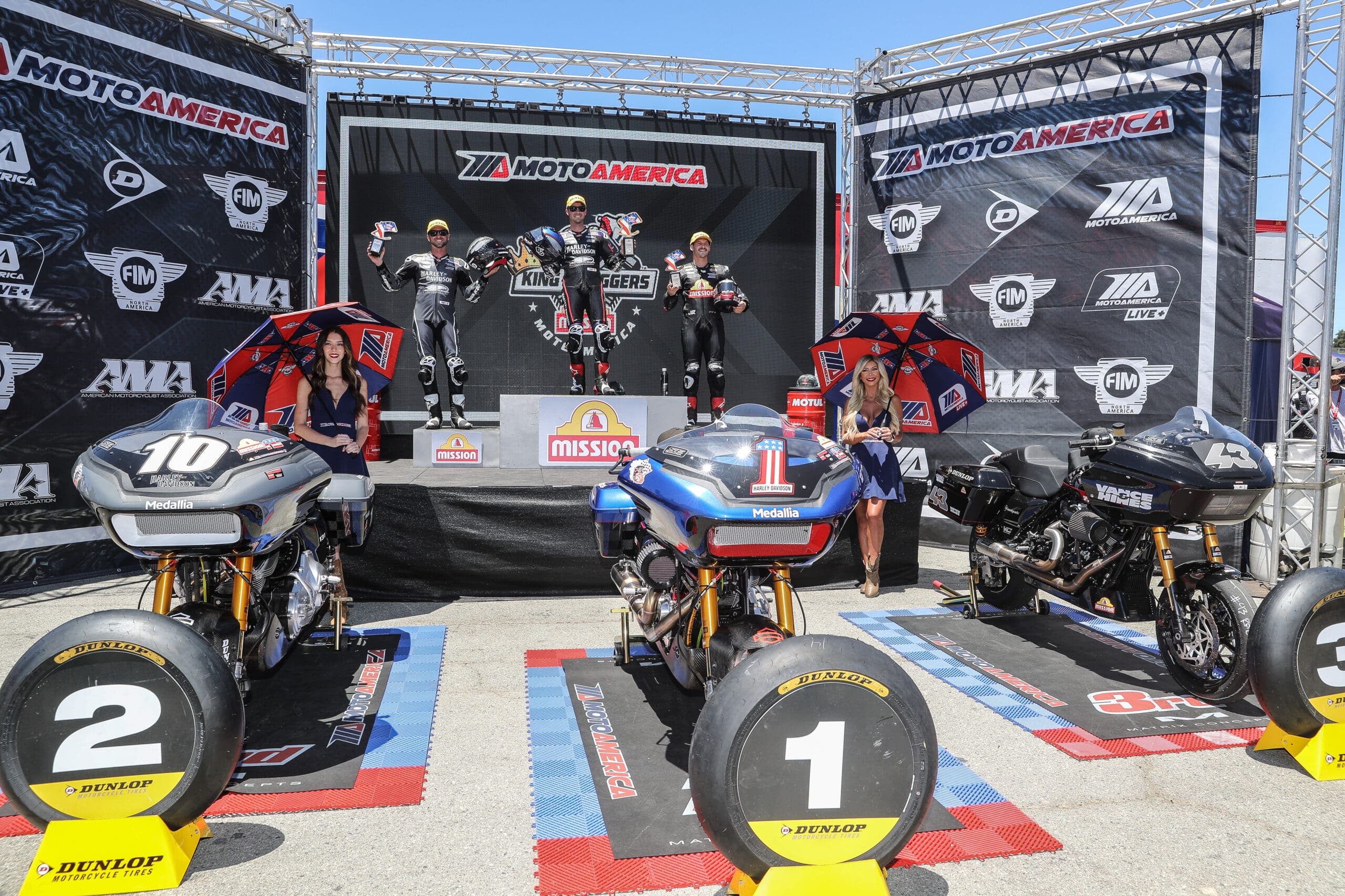 Our hearty congratulations to the Harley-Davidson® Screamin' Eagle® factory team for their successes this past weekend; long live the baggers!
(Currently, Kyle and Travis Wyman are tied for second place with 86 points. O'Hara leads in first place by one point with 87. It's going to be a hairy one, so stay tuned for KOTB's return to the track on July 29-31 at Brainerd International Raceway!)
Drop a comment below letting us know what you thought, and as ever – stay safe one the twisties. 
*Media sourced from Harley-Davidson's press release*