Hollywood heavyweight Keanu Reeves began Arch Motorcycles in 2015 with a muscle cruiser and now he's adding a sports bike.
But hold on to your wallet for a moment. The KRGT-1 muscle cruiser cost from $US78,000 ($A108,500) and the new Arch 1s shouldn't be any cheaper.
The bike was launched at the EICNA motorcycle show in Milan, along with an updated version of the original KRGT-1 and the "ultra-exclusive" Arch Method 143 concept bike.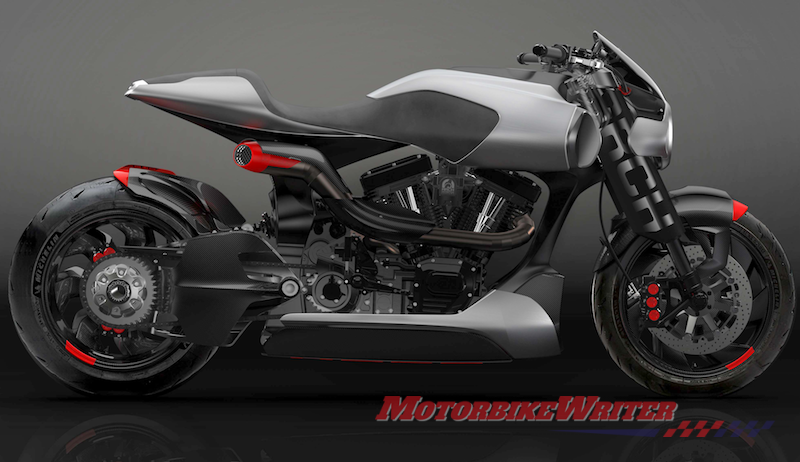 For 2018, the KRGT-1 gets new comsetics, upgraded suspension, better brakes, and Euro4 emissions compliance.
Only 23 Arch Method 143 bikes will be made, so you can image how expensive they will be!
Keanu and Gard
Arch Motorcycles is a partnership between Keanu and bike designer/builder Gard Hollinger.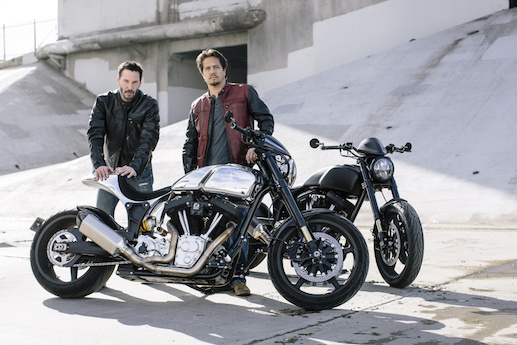 They met in 2007 when Keanu asked Gard to make him a custom bike.
Keanu loved the result and they started making custom bikes for his Hollywood mates.
In 2015 they formed Arch Motorcycles and began making the KRGT-1 in their LA workshop. "KRGT" is the initials of the partners.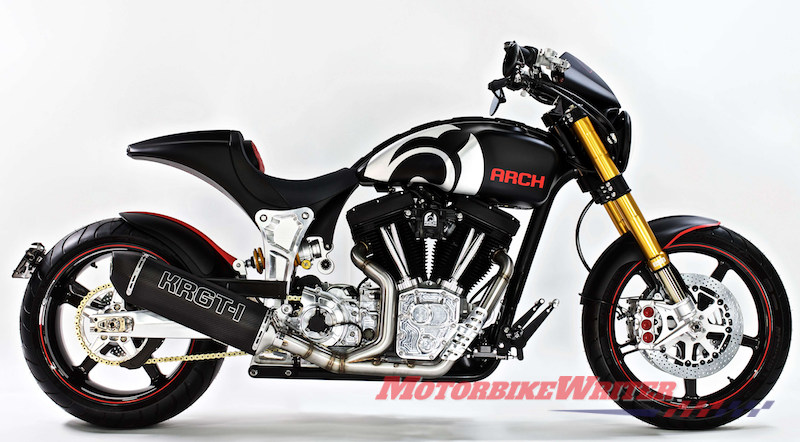 It is powered by a 2032cc S&S V-Twin and comes with Ohlins forks, Race Tech shock, Blackstone Tek (BST) carbonfibre wheels.
Arch 1s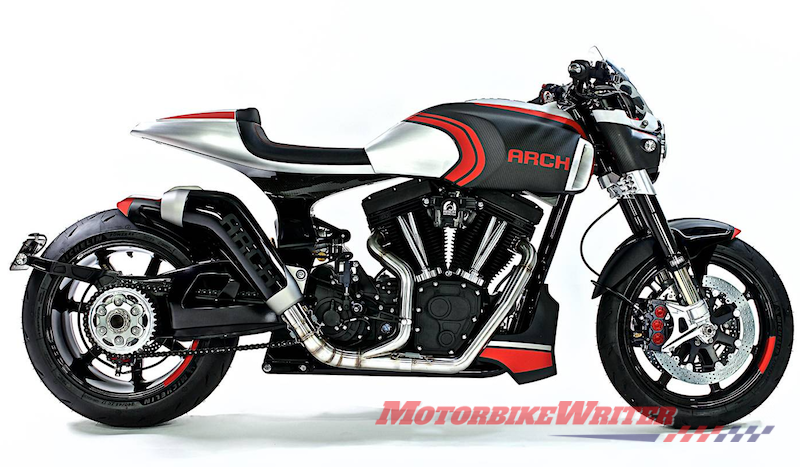 Now they are expanding the line-up with the Arch 1s which is also powered by an S&S V-twin.
However, the bike has a more sporty orientation like the now-defunct Harley-Davidson V-Rod.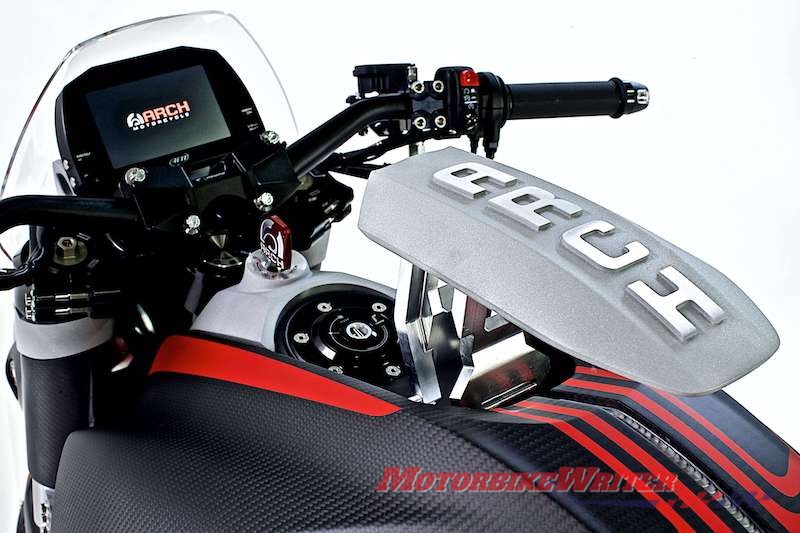 The Arch 1s features a CNC-machined aluminium frame, carbon-fibre seven-spoke BST wheels and optional ABS.
Pricing and delivery of the Arch 1s are not yet known.
Check out the Wired video below about the development of Arch Motorcycles.