Kawasaki will beat Ducati and KTM to the punch by introducing Bosch's full suite of Advanced Rider Assistance Systems in 2021.
The systems include adaptive cruise control (ACC) which adapts speed to the vehicle in front, plus forward collision warning and blind-spot detection.
Ducati and KTM have announced that only some of these three systems will be introduced in their 2021 models.
Kawasaki will go with the three systems.
The Kawasaki announcement follows the recent unveiling of their electric motorcycle project at the EICMA motorcycle show in Milan this month.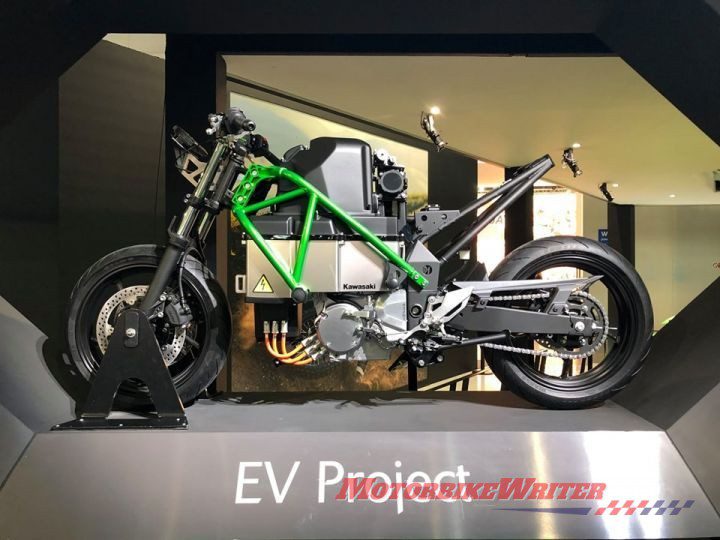 Perhaps that will be the bike that includes the three Bosch systems which are active at all times.
Advanced monitoring
The Bosch Advanced Rider Assistance Systems use mid-range radar sensors at the front and of the motorcycle for constant monitoring.
It sends alerts when a vehicle is in the bike's blind spot or there is an imminent forward or rear collision.
Their adaptive cruise control uses the sensors to maintain a safe distance from the vehicle in front when cruise control is engaged.
Most of these advanced systems are already in use in many cars today, but none has been introduced to motorcycles yet.
Ducati is expected to add Bosch front and rear radar and cornering ABS to their entire range in 2021, but not adaptive cruise control.
Meanwhile, KTM has demonstrated Bosch's adaptive cruise control and blind spot alert which they will introduced to their range in 2021. They will not introduce the forward collision warning system.
Bosch has also been working on jet thrusters that will prevent a low-side slide.