Kawasaki is looking to a supercharged future and may even bring back the venerable 1970s Z900 model, but with a forced-induction engine.
The Japanese manufacturer has recently trademarked the Z900RS name and the internet is buzzing with rumours it will be supercharged.
Car and Bike website released the above drawing of what they think it would look like. We love the look, but doubt Kawasaki would get the classic feel. It will probably be more modern like their supercharged H2.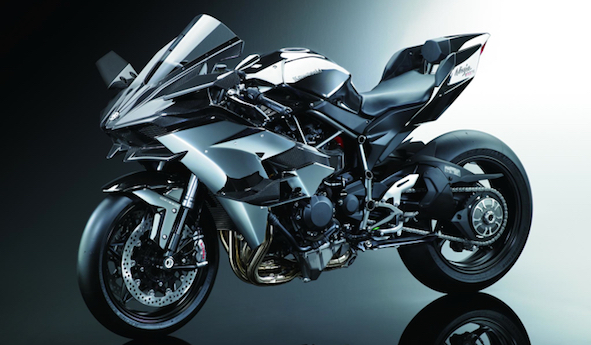 Kawasaki also plans to extend theirBalanced Supercharger Engine Technology to smaller models, including an 800cc bike, called the R2, which sounds dangerously like Yamaha's R1.
Supercharging an engine makes it more efficient for fuel economy and exhaust emissions, but it also generates more power.
While the Ninja H2 managed 200hp, the 800cc R2 is expected to be not too far behind in horsepower.
Kawasaki has also trademarked the name R2R which possibly means a track-only version like the H2R. 
Whatever, it may be the start of a new range of mid-sized bikes that have all the power of the litre class, but are more economical and meet the harsher European and Californian emissions standards.
Last year, the Japanese manufacturer unveiled drawings of two more supercharged concepts, but Kawasaki is not the only manufacturer looking at a forced-induction future.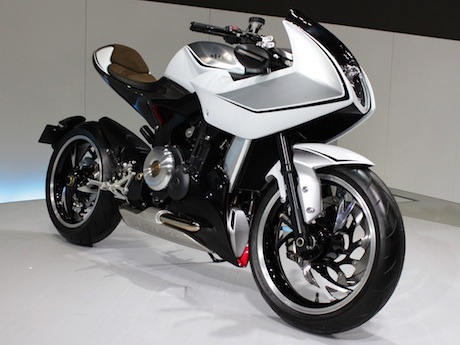 Suzuki unveiled its turbo-charged 588cc parallel twin "Recursion" concept sportsbike in 2014 with 75kW (100hp) and 50% better fuel economy than a 600cc sportsbike.
It hasn't gone into production yet, but clearly manufacturers are looking for ways to meet emissions targets and still satisfy the power-hungry market.
However, Italian marque Bimota unveiled a supercharged Impeto at the 2015 EICMA motorcycle show in Milan powered by a 120kW 1198cc Testastretta engine from the Ducati Diavel. So not all manufacturers are looking at supercharging just as an answer to government controls.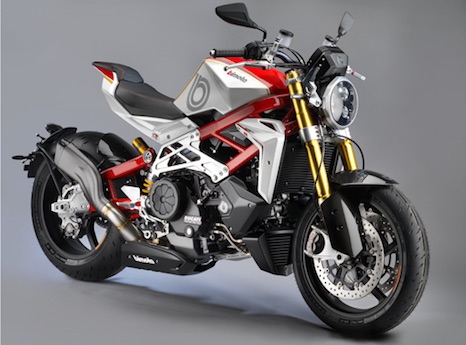 Forced induction was popular, but short-lived, in the early '80s thanks to expense, weight, and a lack of reliability and rider control.
Today's turbos and superchargers are much more sophisticated, user-friendly, smaller/lighter and cheaper.