Just as we have taken delivery of a special edition Kawasaki Ninja 300 for review, it appears the Japanese company may be planning an electric version.
In March, we reported on online rumours that Kawasaki had filed patents in the US for as many as 10 electric motorcycle designs.
Now images of the patented design have surfaced and it looks just like a Ninja 300, but with a big battery and electric motor.
The images show a conventional looking bike with a traditional telescopic fork and single brake disc although the rear part of the chassis looks unusual and there doesn't seem to be a rear shock.
The green machine has also registered the trademarks Ninja E2 and E2R which sounds like appropriate names for an electric bike.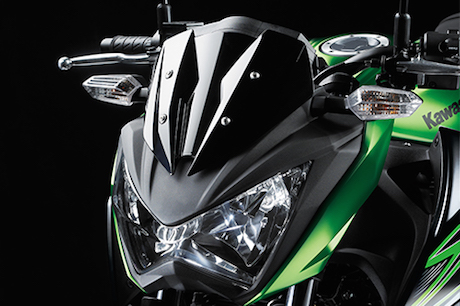 If Kawasaki does go electric, it would follow other traditional motorcycle manufacturers such as Yamaha, Harley-Davidson, Victory and BMW.
As battery technology continues to gather pace, more and more traditional motorcycle manufacturers are likely to come on board.
Meanwhile, stay tuned for our review of the updated Ninja 300 with slipper clutch and special livery.
What would it take to convince you to buy an electric motorcycle? Is it performance, range, recharging times, looks or economics?