Kawasaki is the undisputed leader of learner motorcycles with 13 models from cruiser to adventurers to sports bikes, increasing soon to 15.
Motorbike Writer is currently on the way to Sydney to test the new $9699 Z650L (pictured at top) and updated Ninja 650L launch.
Both bikes fit into the Learner-Approved Motorcycles Scheme (LAMS) which means the power-to-weight ratio is under 150kW per tonne and the bike is under 659cc.
Kawasaki was the first learner leader when the new LAMS rules spread around the country in 2012 and 2013, taking over from the antiquated and flawed 250cc restriction.
The Green Machine has been the learner leader in sales ever since, particularly with the popular Ninja 300 which was the top-selling bike in 2013 when it peaked at 3560 and 2014.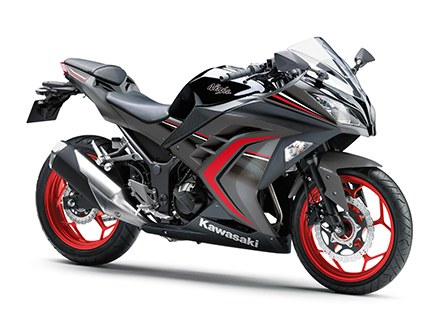 It's now reached saturation level in a market which is becoming crowded with LAMS offering. Consequently, it has slipped to sixth in the LAMS sector with 1375 last year.
The current lineup includes: the Z125 Pro mini bike, Z250SL ABS, Z300 ABS, Z300 SE ABS, Ninja 300, Ninja 300 ABS, Ninja 300 SE KRT, Ninja 300 SE KRT ABS, ER-6nL ABS, Ninja 650L ABS, the Vulcan S and Vulcan S ABS cruisers, and the Versus 650L ABS.
Prices range from just $4099 (plus on-road costs) for the Z125 Pro to $10,199 for the Vulcan S ABS.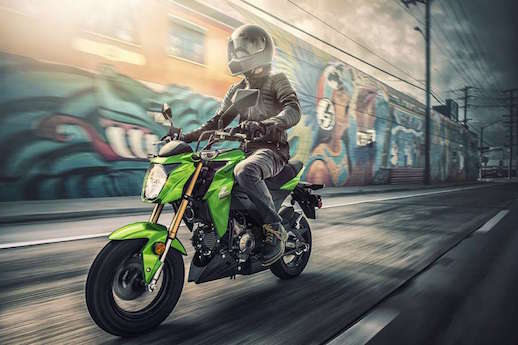 Thankfully, most of the models come with ABS as standard or optional, which is a great safety device for novice riders.
Learner leader
Kawasaki Motors Australia is forging ahead with other LAMS models to ensure it remains the leader in LAMS bikes.
In 2017, they are stepping up their LAMS offerings this month with the Z650L ($9699 + ORC) and Ninja 650L (currently $9999 + ORC). In the middle of the year they will add the Versys-X 300 to make 15 LAMS models.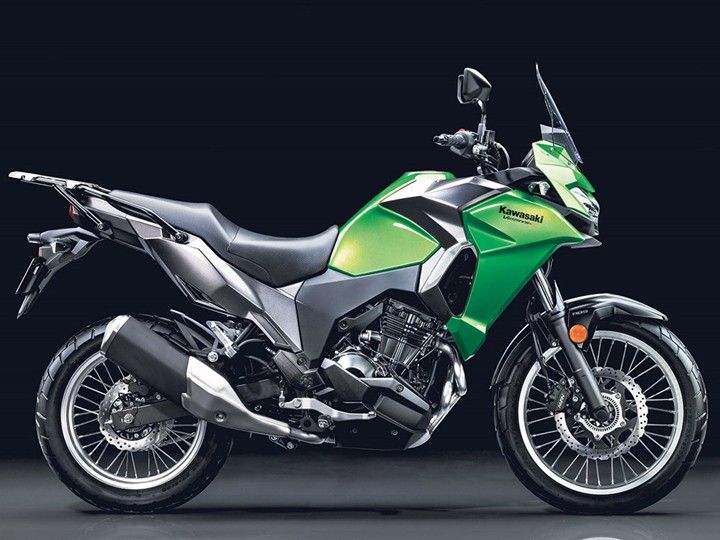 The 296cc Versys-X 300 will join the Royal Enfield Himalayan 400cc adventurer which has just been launched in Australia.
KMA spokesman Milo Dokmanovic says the Baby Versys "essentially creates a new segment in the Australian market".
"Motorcycle riders will be looking at this adventure-styled model and thinking about its potential to be the perfect commuting and touring companion," he says.
This new category has several new models including the Honda 190 Night Hawk, Suzuki V-Strom 250 and BMW G 310 GS. None has been confirmed yet for Australia.
However, the G 310 GS seems likely to join the $5790 G 310 R when it arrives in the next few months.
Meanwhile, almost every component on the updated Ninja 650L is new, redesigned or updated.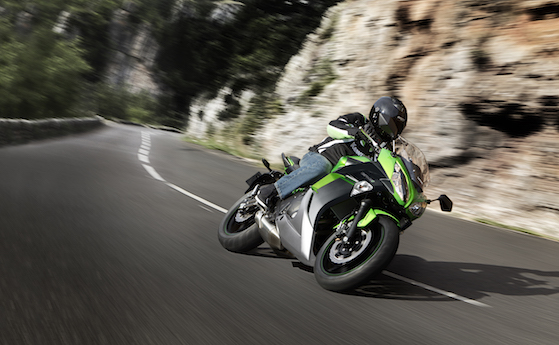 "Overall this model is astonishingly almost 20kg lighter care of a redesigned chassis and swingarm," Milo says.
Like the Ninja 650L, the new Z650L is powered by a 650cc parallel twin engine tuned for strong low-mid range torque in a slim and lightweight chassis.
Stay tuned for the reviews.