Kawasaki's continuing work on a three-wheeled model that will likely compete against Yamaha's Niken – only their own unit will feature a different placement for the tilt mechanism. 
While typical three-wheelers (such as Piaggio's MP3) display suspension below, this bike will purportedly have suspension above any tilting linkage, mimicking the system found in Kawasaki's bicycle brand, Noslisu.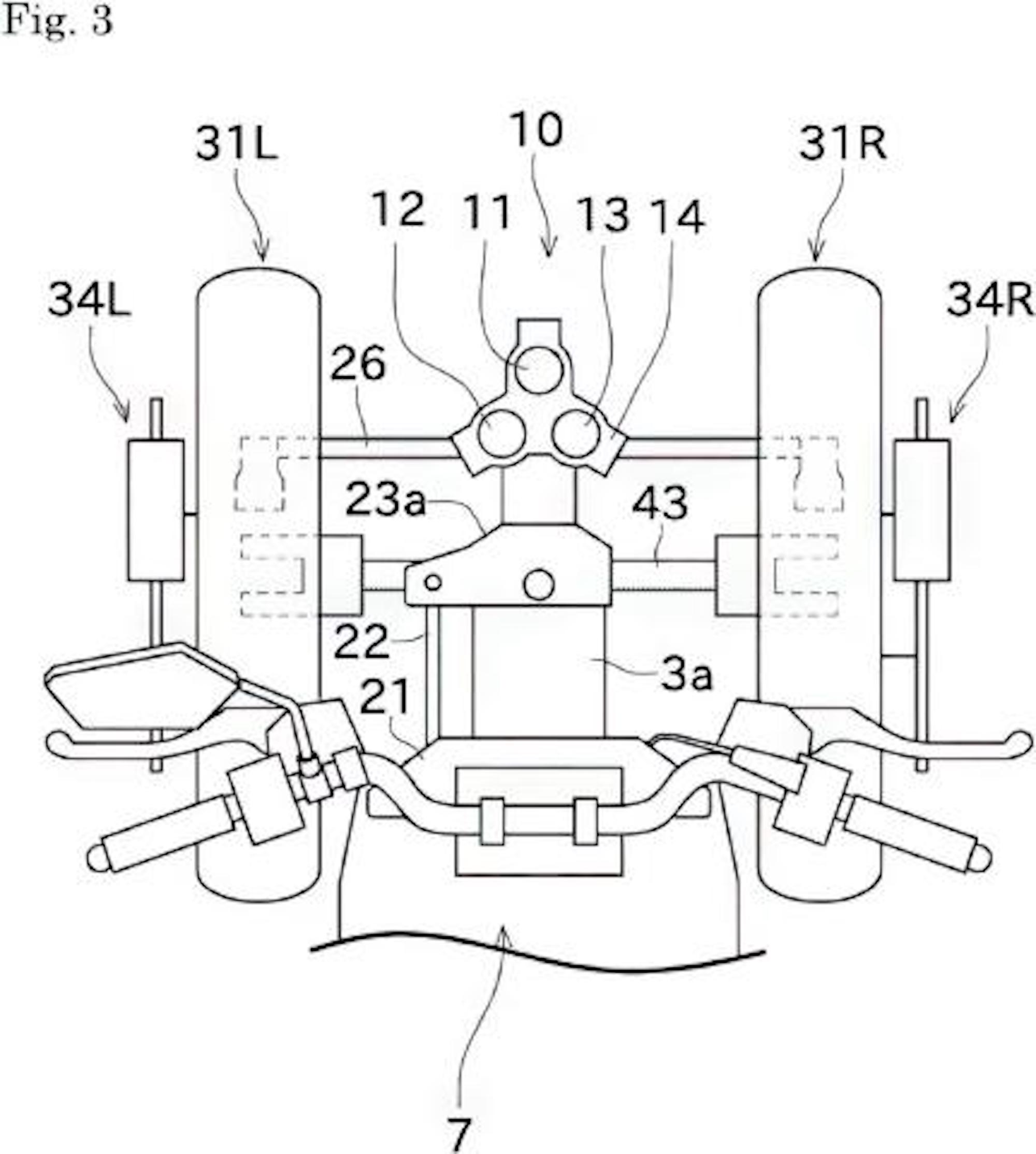 Coverage from Motorcycle Sports also shows that the novel system, while showcasing ICE power in the patent figures, could also implement electric energy, with plenty of room in the chassis for a battery and relevant componentry.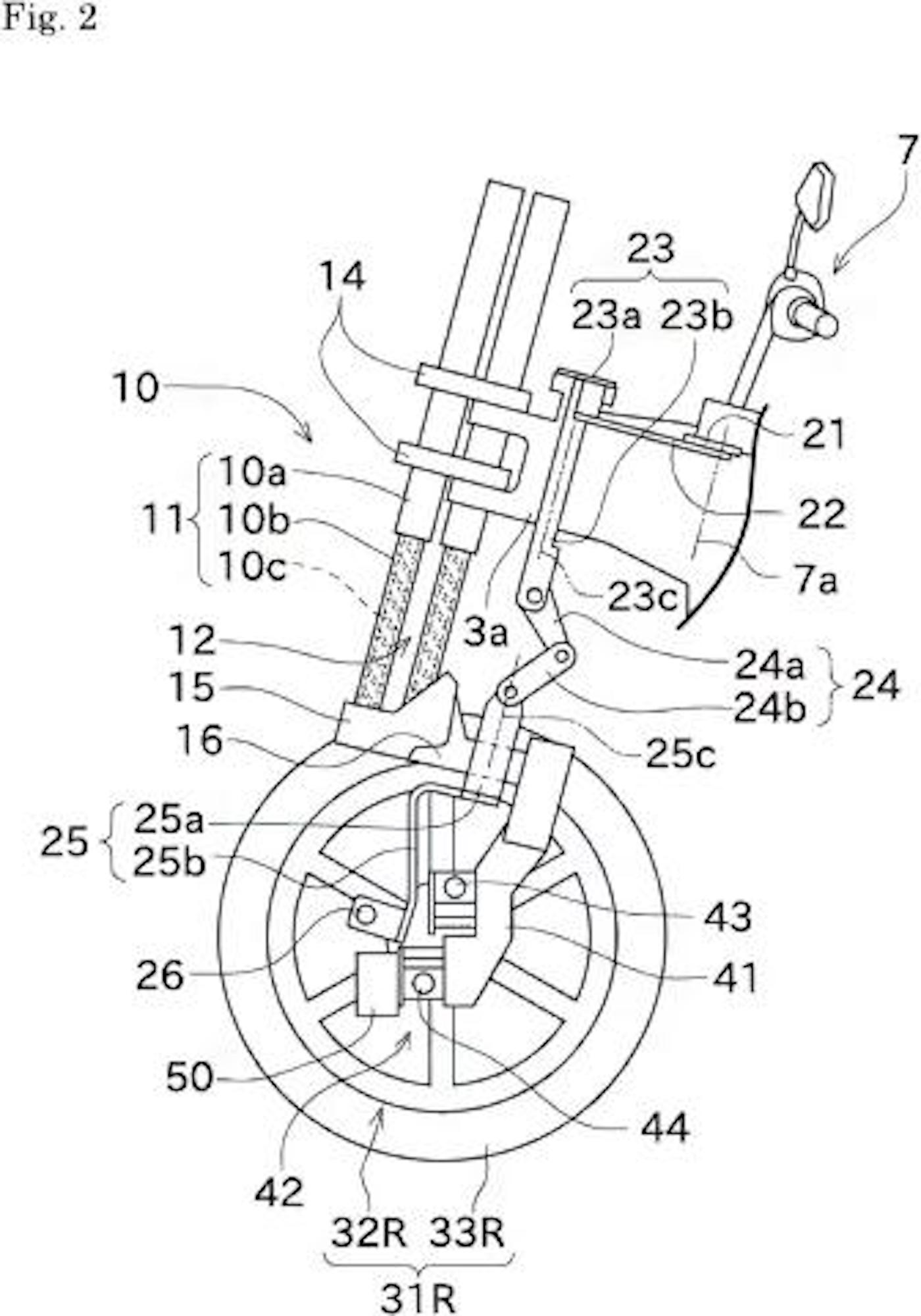 With Piaggio's MP3 and Kawasaki's Noslisu units capable of standing on their own and Yamaha's Niken showing off a build that cannot stand on its own, we'll have to wait and see how close Kawasaki will place her new brainchild's front wheels… the closer the placement, the harder the lean. 
Fingers crossed.