A power boost across a wider rev range and more torque are the features of the coming Kawasaki Ninja ZX-10R range.
The improvements are due to a new finger-follower valve actuation system replacing the tappet system to reduce mass by 20%.
What that means is that it revs faster and has less stress at high revs.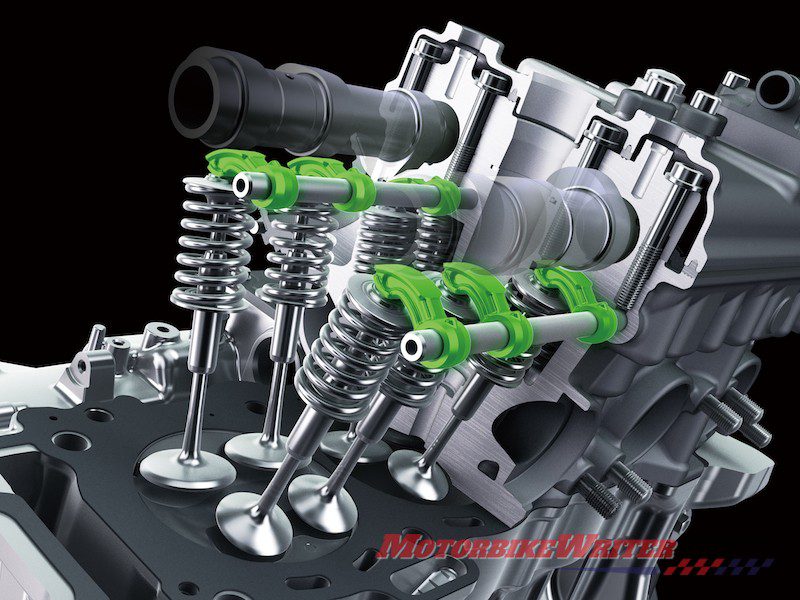 Power boost
The 2019 Kawasaki Ninja ZX-10R and ZX-10R SE now have 150kW which is an extra 2kW while the limited edition of 500 ZX-10RR models has 152kW.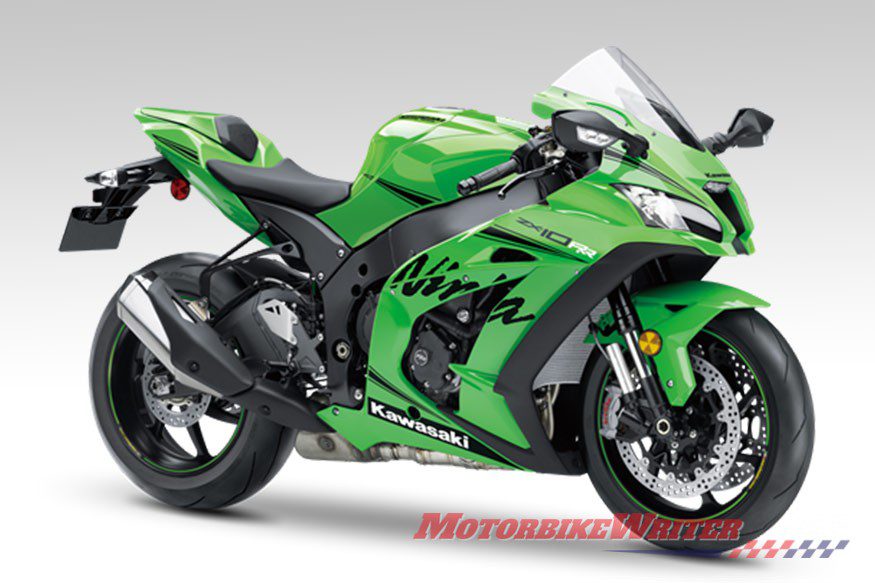 It might not be a lot more power, but they say it is spread over a wider rev range which should make them a lot quicker.
And because they go faster, they have all painted the cam covers red which, as we all know, makes you faster! (Not that you can see them that well under that fairing!)
The base model ZX-10R gets the up/down quickshifter.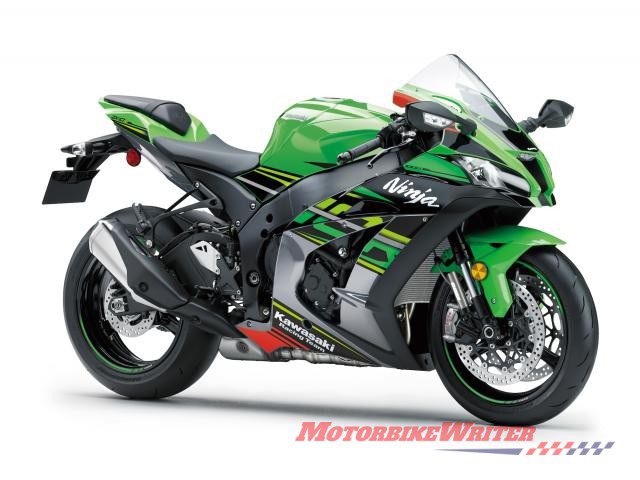 SE adds electronic suspension, forged Marchesini wheels and the self-healing paint which has been introduced on the coming H2.
It's not actually the paint that "heals", but a special top coat that Kawasaki say repairs some minor wear and tear.
The top coat contains microscopic hard and soft pieces that Kawasaki says acts like a "chemical spring", absorbing small impacts.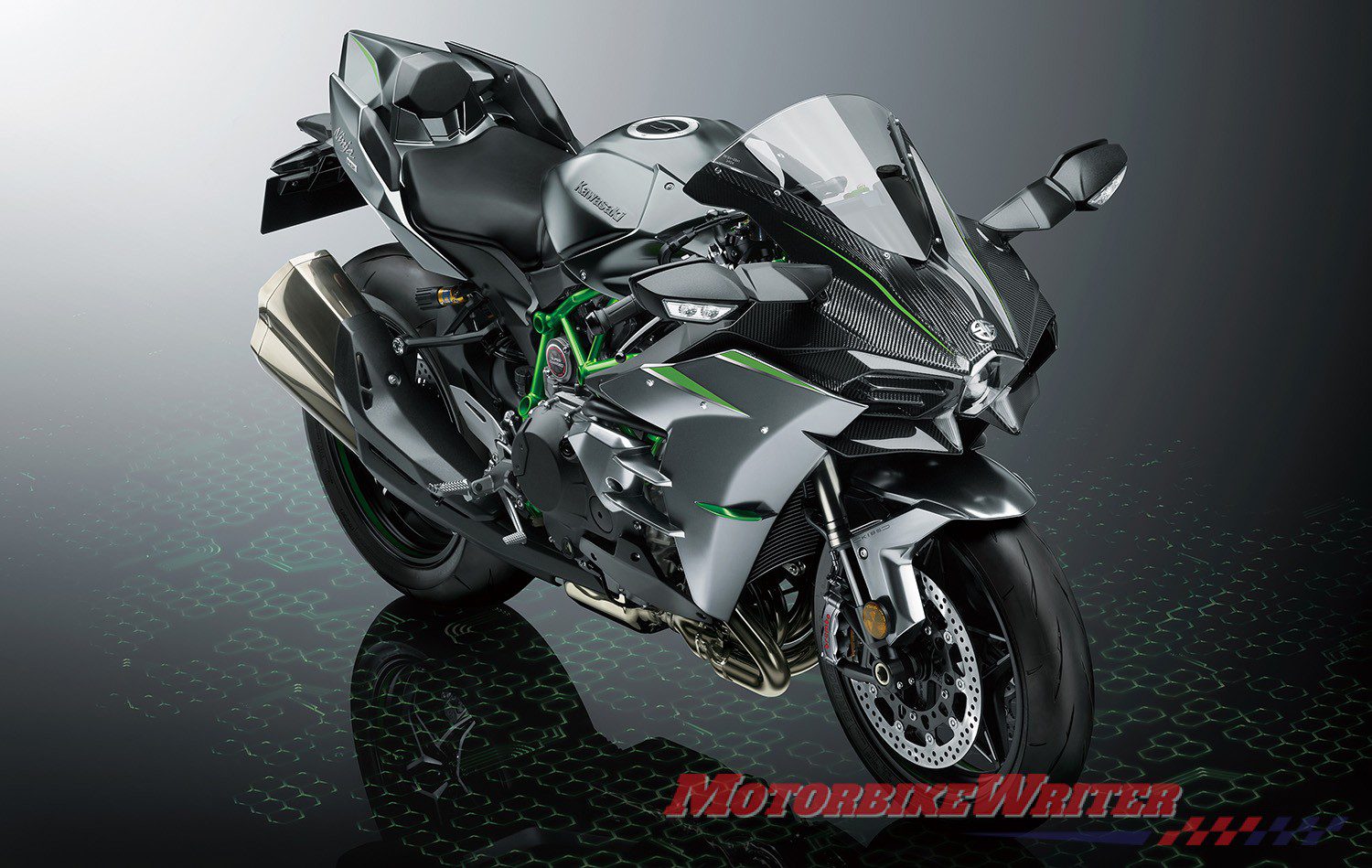 However, the helaing paint only works in warm climates and can take up to a week to self-repair.
It's also only good for tiny marks and still won't fix those annoying scratches you get from keys, belt buckles and zippers.
Both the base model ZX10-R and SE models also get a new Lime Green/Ebony/Metallic Graphite Grey colour option.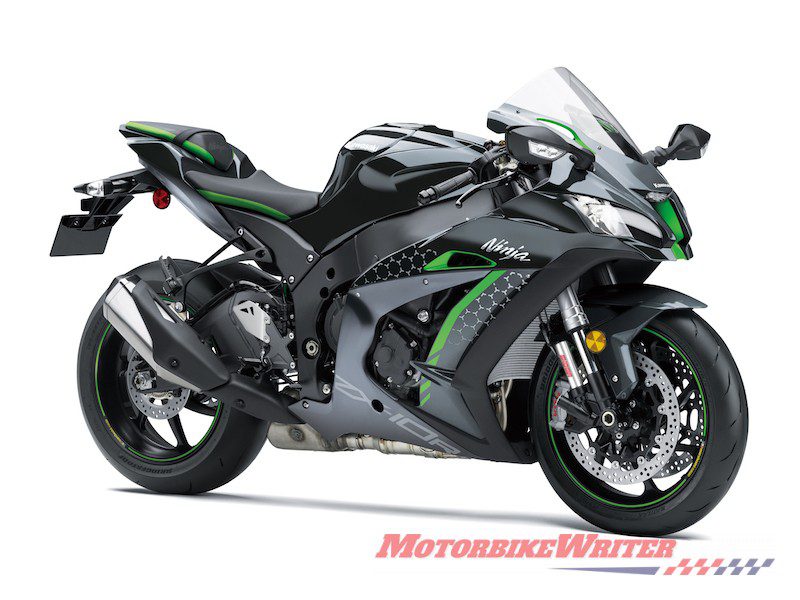 ZX-10RR now has Pankl titanium con rods which save 400g in mass and increase the rev limit by 600rpm. Suspension settings have had to be revised to take account of the resulting 5% decrease in crankshaft inertia.
Apart from slight graphics changes, the 2019 models appear unchanged.
Kawasaki Motors Australia says the bikes are "quite some months away for Australia, so there is no pricing released yet".