Karen Davidson is treated like a rock star among Harley-Davidson fans.
Everywhere she goes at the Harley 110th celebrations in Milwaukee, she is besieged by fans wanting autographs and pictures.
It's the same with her brother Bill and father, Willie G.
But these days there are more and more women clamouring for the attention of the great-granddaughter of company co-founder, William A. Davidson.
And with Harley chasing growth in markets such as the Hispanic and African-American population, young riders and women, Karen's job as creative director of general merchandise is getting hectic.
"I'm a lot busier these days and travelling a lot more," she says. "Twice as much as last year."
She says the company has split into regions and she travels to those regions to collate feedback from dealers and customers about what merchandise is needed to increase retail sales.
"We are working almost two years ahead, so it is difficult to anticipate fashion trends," she says. "We have a designer in Paris who monitors trends."
As creative director, Karen collects samples of trending colours, styles, materials and graphics and feeds those to her designers.
"I don't design every little t-shirt that we put out," she says.
Harley is now starting to move away from traditional t-shirts and jeans and into more elegant leisure wear for women, she says.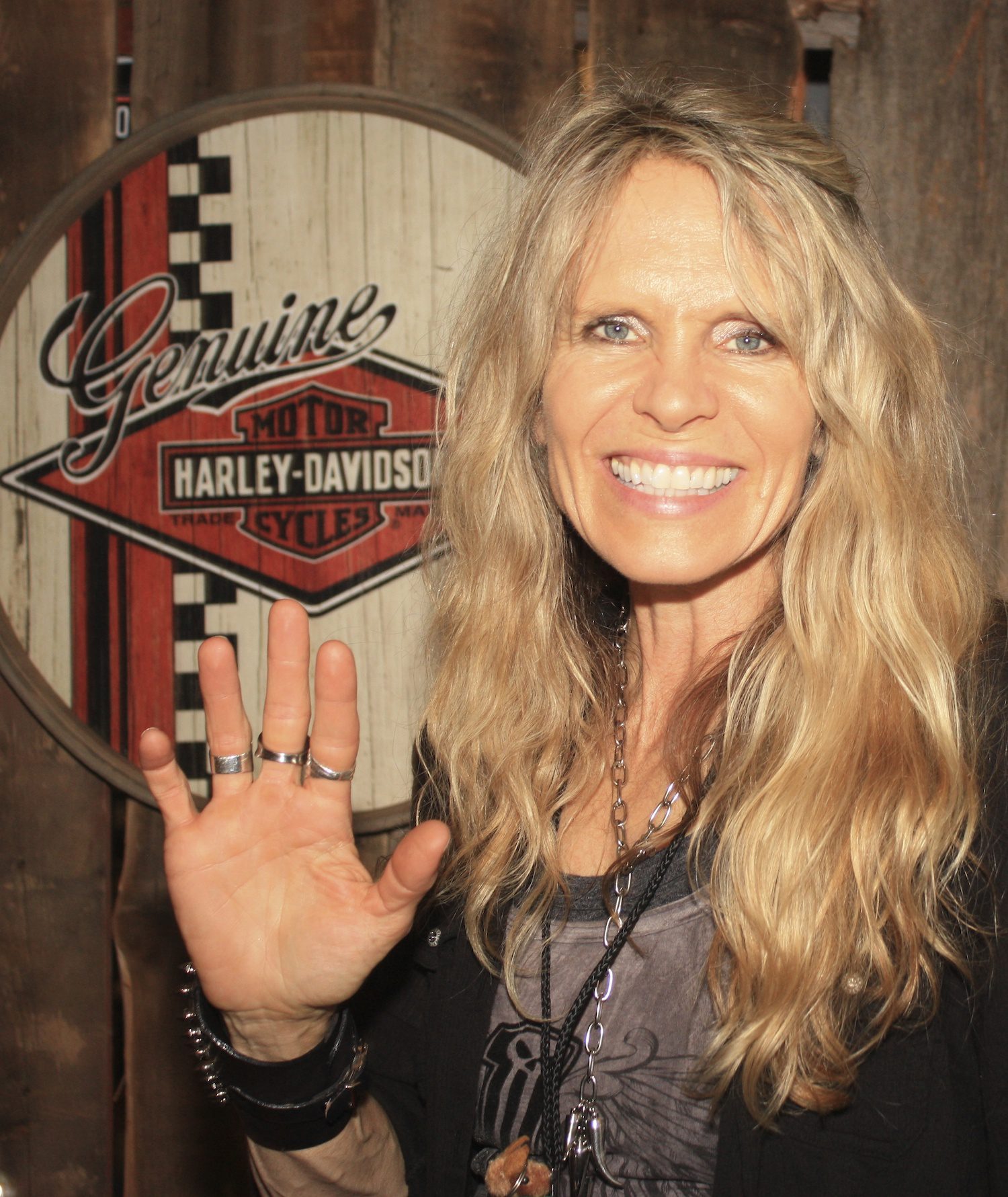 "We sell a lot of levels of merchandise to support the brand.
"Some have lower, more subtle logos. We are always going to have plenty of products with the logo. After all, it is a lifestyle brand, so they want it. But they have a smaller logo."
She says the iconic brand is also popular among non-riders, but she hopes it will introduce people to the brand and maybe even get them on to bikes.
In the US, about 25% of all bike registrations are for women, compared with less than half that in Australia.
Karen, who has been riding since the age of nine, says stricter licensing regulations in Australia could explain the low numbers of women riding.
She says they can help turn that around with education and events such as dealers' women-only Garage Parties "where women can feel comfortable talking to other women".
The biggest challenge in designing women's riding and leisure wear is fit and she recognises that traditional bulky riding gear can make women look bigger than they are.
However, she says modern technical fabrics that are thinner are allowing Harley and other bike brands to make more flattering riding clothes for women.
Karen, who worked in the fashion business before joining H-D in 1989, says Harley was probably the first motorcycle brand to offer branded bike clothing.
It started in 1912 and added a line of women's riding jodhpurs in the '20s. In 1989, Harley created the Motorclothes division for apparel and accessories.