JOHN PLAYER NORTON, 1974-75
Norton's new Commando was turning heads, starting at its introduction as a 1968 model. Very quickly, racing versions were beginning to dominate Grand Prix road racing in Britain and Europe. British cigarette maker John Player took notice of the Commando's success and the attention it was drawing with its racing program. Legendary riders Peter Williams and Phil Read were stacking up trophies at places like the Isle of Man TT, which Norton won in 1971, with Williams at the helm. John Player wanted some of that action, and as was the custom for cigarette companies in those days, they sponsored Norton's racing effort in exchange for the publicity they gained by having their name splashed all over Norton's gorgeous racing bikes. It must have been a good relationship for both companies because it last from 1972 to 1975, an eternity in the racing business.
It was only a matter of time before Norton, well known for it's limited-edition specials, came up with a street version. The John Player Norton, or JPN for short, was the result. Underneath it's just a stock 850 Commando with a smaller rear sprocket. But the stunning bodywork set it apart from anything else being sold at the time. Today, fully-faired street bikes are quite common, but back then, almost all motorcycles were 'open' or 'naked' as they call them today. Only 200 units John Player Nortons were built in 1974 and 1975, coinciding with the Norton Commando's end of production in 1975. The entire British motorcycle industry was dead or dying, and Norton just couldn't keep it going any longer. The looks of the stunning John Player Norton faded from view and remained quite unique, until the mid-80s, when Honda launched the 750 Interceptor in 1983. From then on, the look became quite common. But, in the context of the mid-1970s, the John Player Norton was a total stand-out, if you were lucky to see one, they were so rare. However, many young lads had posters or pictures torn out of magazines of the bike plastered on their walls and ceilings, much like kids did with the Lamborghini Countach.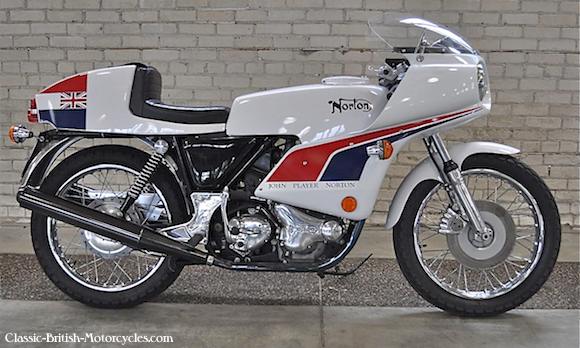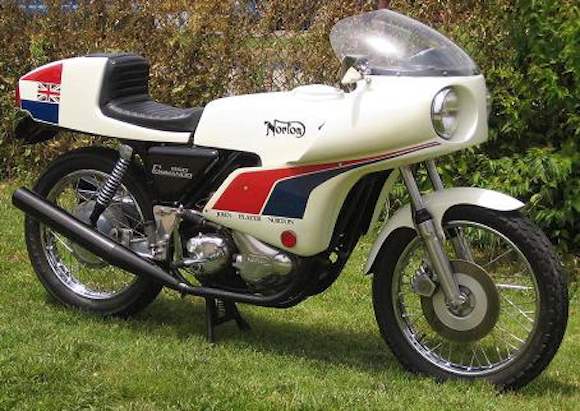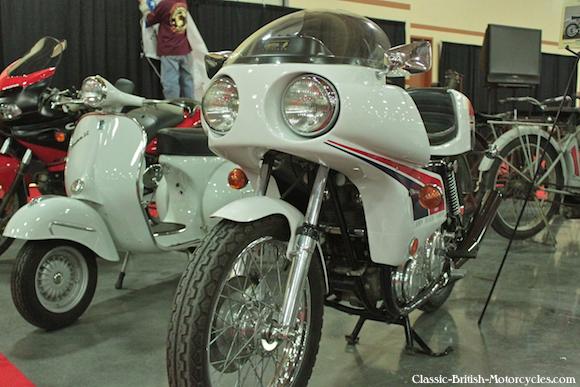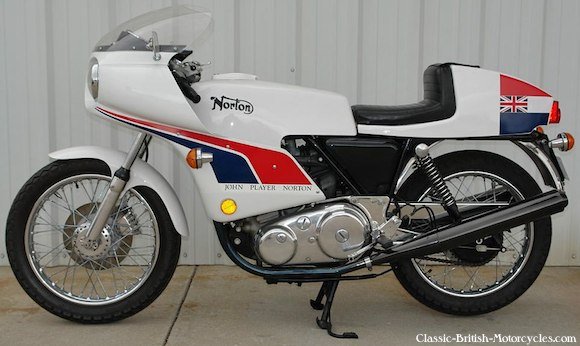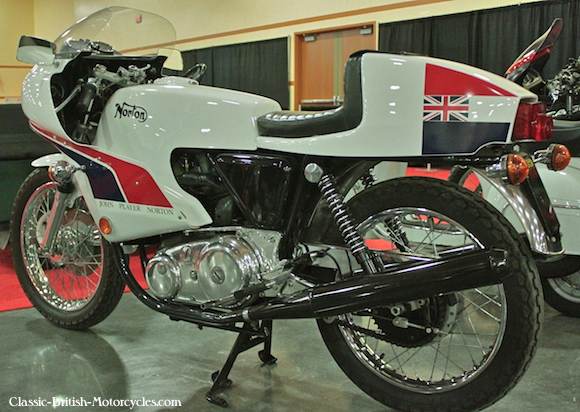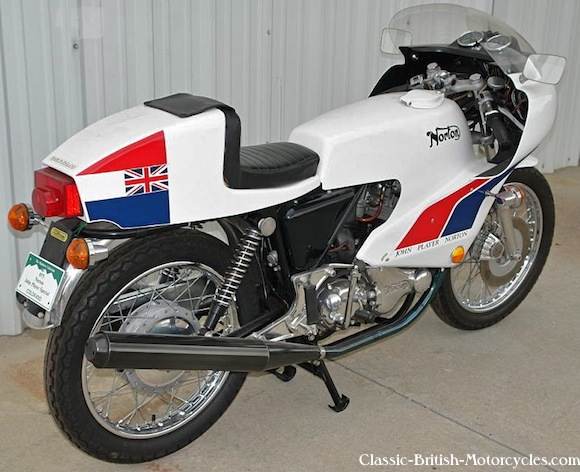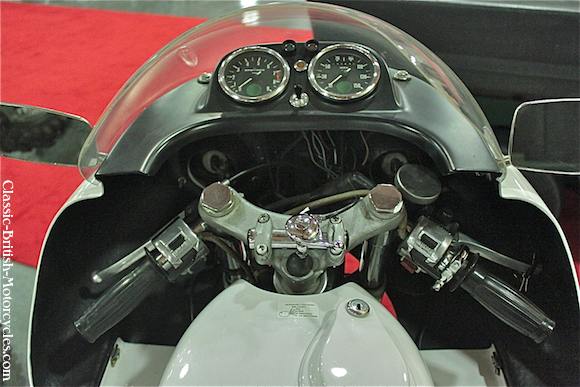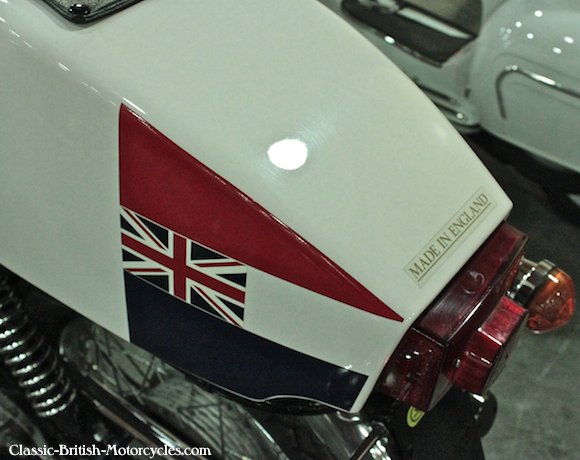 JOHN PLAYER & SONS
John Player & Sons, also known as Player's, got their start as a British tobacco and cigarette maker in Nottingham in 1820. Player's sponsorship of auto racing began in 1968 with their backing of Team Lotus in the Tasman Series. This began a long relationship with Lotus, in 1972 their trademark black-and-gold livery. They also sponsored JPS Team BMW in the Australian Touring Car Championship from 1981 to 1987. Player's sponsorship of motorcycle racing began in 1971 with Norton, and continued until 1974 when Norton began to take on water. Commando production ended in 1975. During the 1980s Norton was building small numbers of twin-rotor Wankel-powered motorcycles, and took them racing. John Player resumed its sponsorship of the Norton team which continued through 1991. As the result of these highly successful racing programs, in 1974-75 Norton produced a limited-edition special called the John Player Norton wearing Player's classic red, white and blue paint scheme. Underneath, it was stock 850 Commando all the way, but its full bodywork made it appear absolutely exotic. There was nothing else like it on the road at the time.
Special thanks to MidAmerica Auctions for the use of some of the pictures on this page.
---
John Player Norton SPECIFICATIONS
Years in production

Engine type

Displacement

Bore & Stroke

Compression

Carburetors

Ignition

Engine output

Oil system

Oil capacity

Primary drive

Clutch

Gearbox

Ratios, overall:

1st, bottom

2nd

3rd

4th, top

Final drive

Frame type

Suspension, front

Suspension, rear

Brake, front

Brake, rear

Wheelbase

Seat height

Weight

1974-1975

Air-cooled OHV parallel twin

828cc

77mm X 89mm / 3.03″ X 3.503″

9.0:1

2- Amal Concentric, 32mm

Battery & coil, Lucas

60 bhp @ 6200 rpm

Dry sump

6 pts

Triplex chain

Multi-plate diaphragm, wet

4-speed constant-mesh, right-foot shift

–

12.40:1

8.25:1

5.90:1

4.84:1

Chain

Welded double cradle, Isolastic Suspension

Telescopic fork, hydraulic damping

Swing Arm, 2 dampers, Isolastic mounts

10″ disk, 2-piston hydraulic caliper

7″ SLS drum, full width

57.1″

31.3″

435 lbs