Back in January, the Powersports world was wishing American television host and auto aficionado Jay Leno a swift recovery as he healed his way through a "broken collarbone, couple of broken ribs, and two cracked kneecaps" (via Jalopnik) – and, now that the iconic man is vertical again, he's doing what any self-respecting bike lover would do and headed back to the garage. 
The bike under today's spotlight is none other than a 1940 Indian Four – a rare model and the same unit that Leno was riding when he clotheslined himself in a parking lot and received the list of broken/cracked body bits.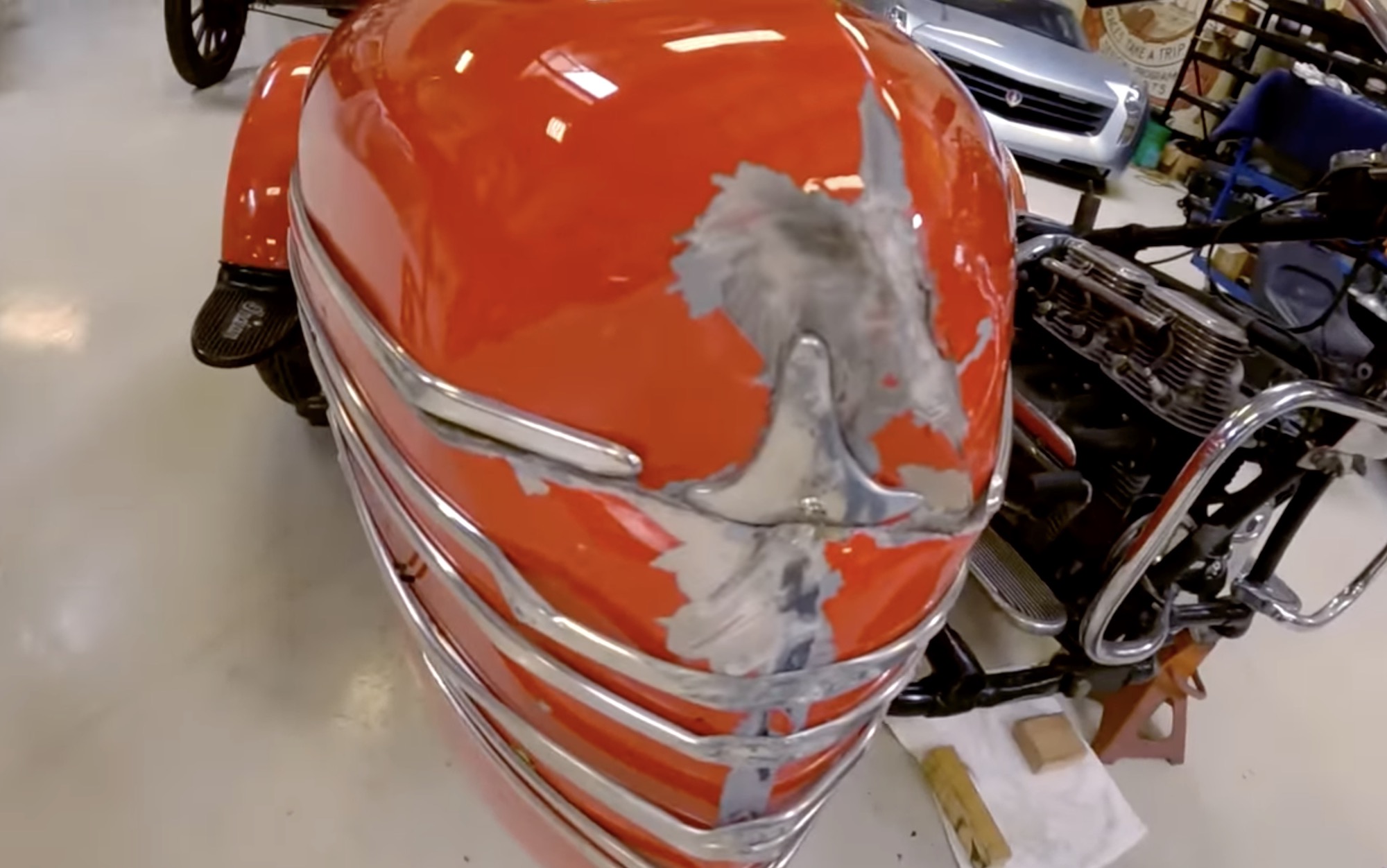 Leno's experience just goes to prove how solidly built these Indian Four sidecars were; a crash into a building, and the machine rolls away with a dent and a scuff or two. I shiver to think how a more modern unit would have fared under similar conditions.
"With the sidecar keeping the vintage bike upright following Leno's dismount, it ultimately slammed into a nearby building," recounts coverage from RideApart. 
"The collision crumpled the sidecar's front end, smashed the front fender, and mildly bent the motorcycle's fork… the comedian plans to replace the unit with an original example."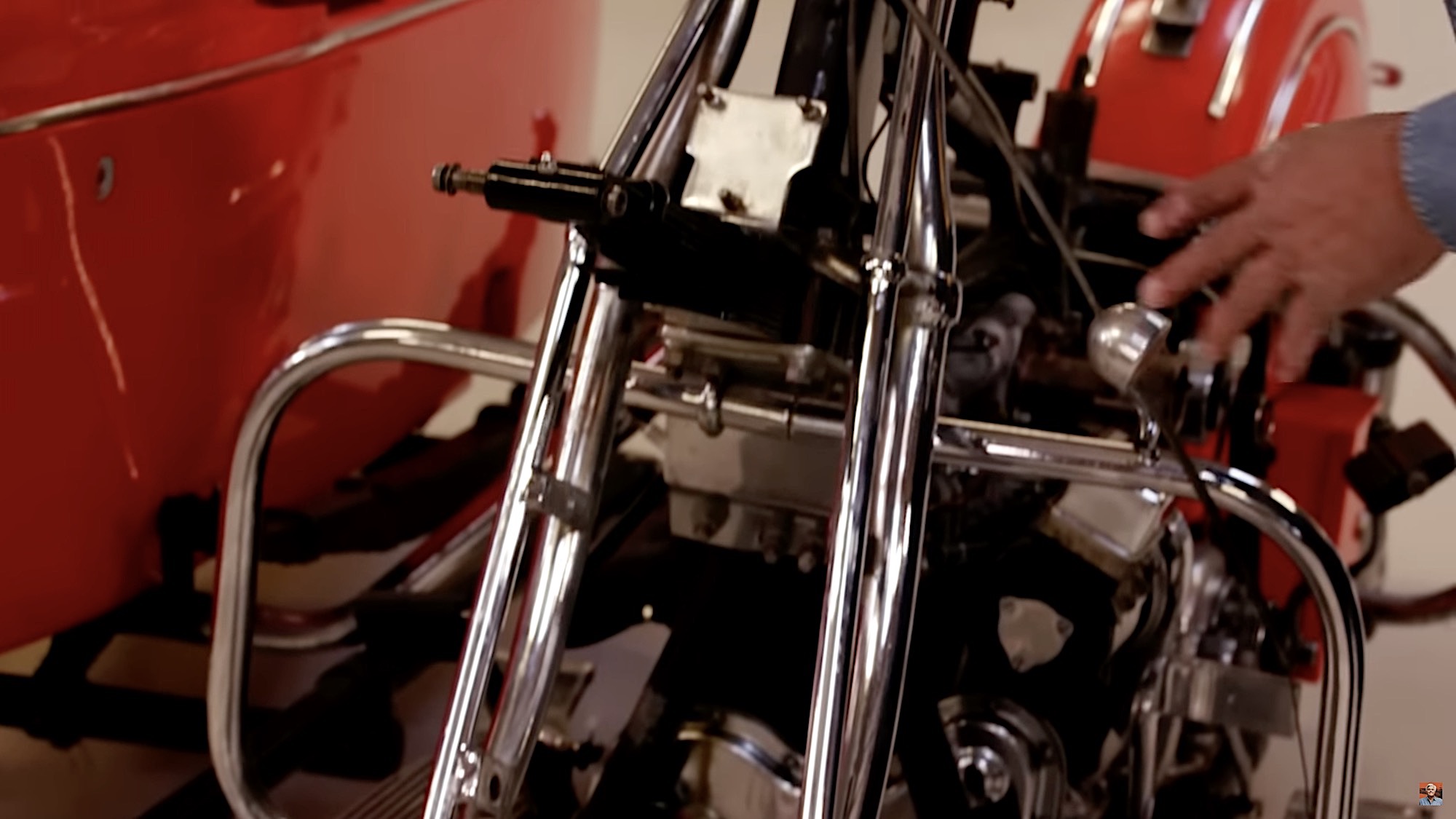 The Indian Four has been a discontinued model since 1942, so the bumps and scrapes the bike currently shows off in Leno's blog are wince-worthy; still, Leno plans on remedying the poor bike's situ, beginning with replacing the forks (hydrogen embrittlement was long a worry of Leno's for this particular bike's front, anyways).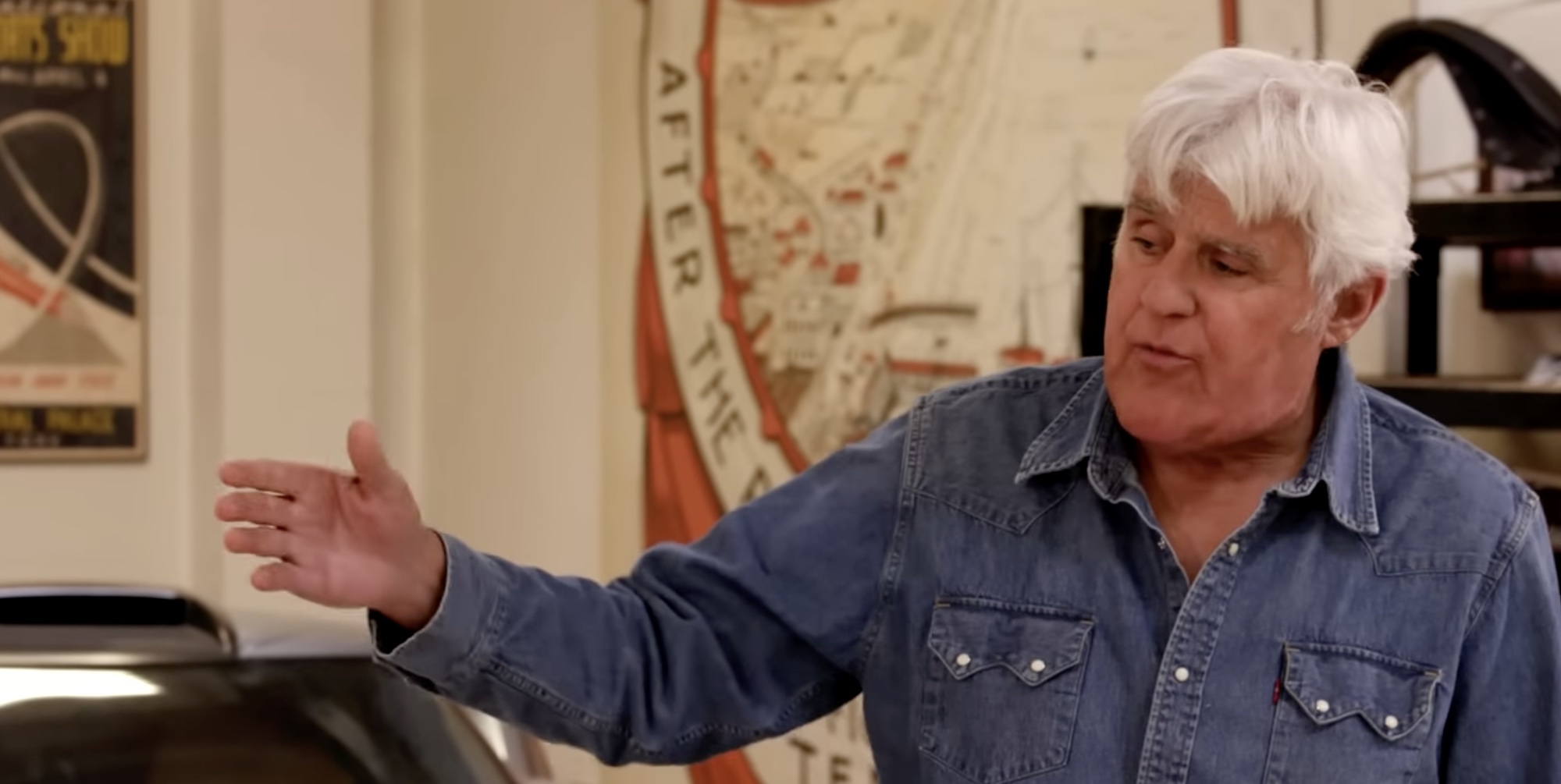 "Like an idiot, I'm gonna fix it and get back on it again because, as you know, once a man hits 40, you can't really teach him anything – they just keep doing the same thing over and over again," laughs Leno in his blog video. 
"Luckily, I'm only 72. Had I been an older man, this could have been a serious accident."
Do you have a bike to tinker on? Let us know about it in the comments below.