Czech motorcycle manufacturer Jawa could be returning to the international market with a new four-stroke retro 350 model.
For the past 88 years, Jawa has been mainly making two-stroke bikes which have now been banned in many markets because of emissions regulations.
Now the company is about to release a new 350 model with 350cc OHC four-stroke engine sourced from China that is compliant with Euro4 emissions standards, making it suitable for export to most markets.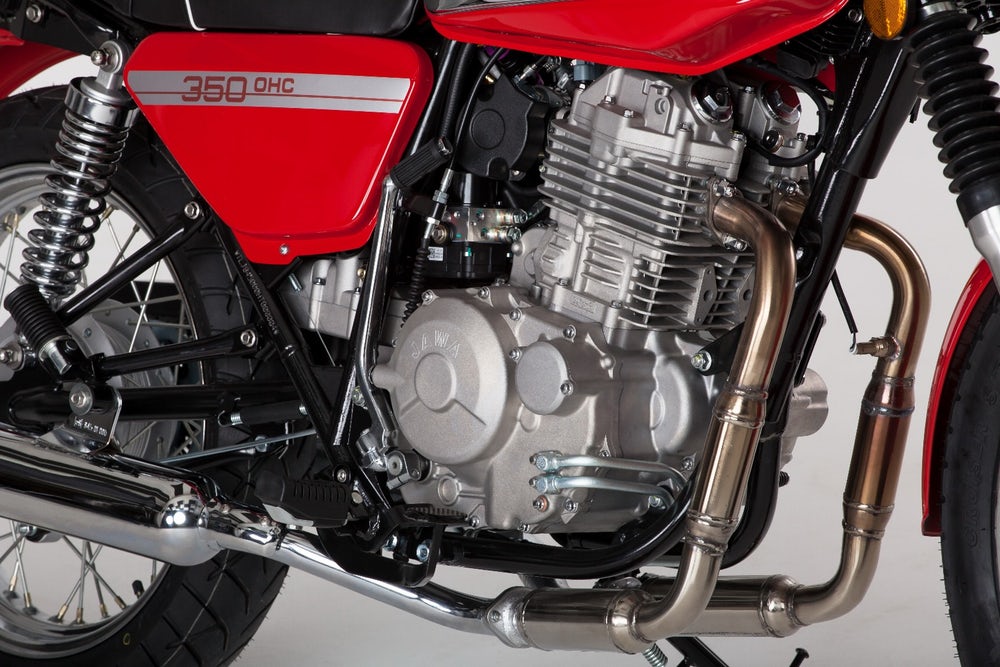 The bike is expected to be built in the Czech Republic.
However, with the recent takeover by Indian tractor company Mahindra, their Indian tractor plant is being redeveloped to also produce Jawa bikes within the next two years.
It is not known if this will replace or augment Czech motorcycle production.
The first Mahindra-made Jawa is expected to be unveiled at the 2018 Auto Expo in India. It will have Jawa badging, not Mahindra.
The company also recently bought BSA and has announced it will produce BSA retro-styled bikes for the international market, but initially Jawa will be for the domestic market.
Jawa 350
Meanwhile, the new retro-styled Jawa 350 is a four-stroke tribute to one of its most popular historic two-stroke models, the 1970s 350 Type 634.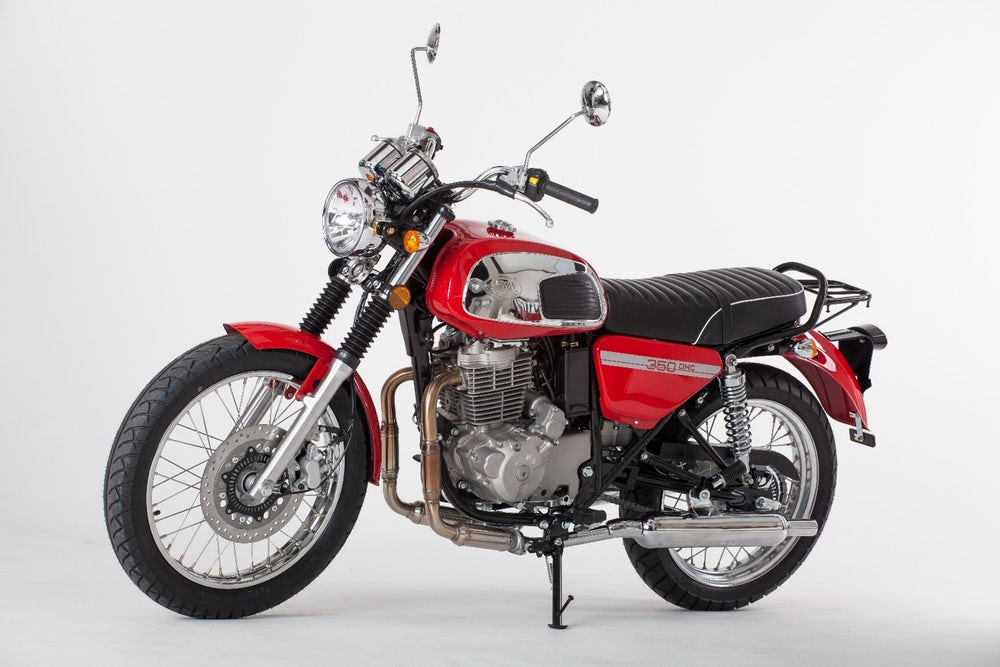 The single-cylinder 397cc engine comes from Chinese company Shineray which also supplies engines for some of the new retro SWM models made in Italy.
It is a copy of a Honda XR400 with Delphi fuel injection.
It produces 20.4kW at 6500rpm and 30.6Nm at 5000rpm which is lower than the XR400 because of the lower compression ratio.
The 350 roadster comes in red and black in a classic British roadster format. It sports a 19-inch front wheel, gaitored forks, twin rear shocks, single chromed headlight, shiny 12-litre tank and classic twin-pod instruments.
It has a dry weight of 160kg and comes with ABS standard.
It sells in the Czech Republic for CZK99,930 which is about $A5300 (US$4000).
We contacted Jawa to see if it was being considered for export to Australia, but have so far not received a reply. We will update this article if they do.