The January sales are when manufacturers/importers want to kickstart their sales figures and get rid of stock they didn't sell at Christmas time.
Other times during the year to buy a bike are in June when companies try to clear stock before the end of the financial year and Christmas when competition among manufacturers heats up.
Another good time to buy a particular model is just before the new model arrives as manufacturers try to get rid of old stock.
Currently the January sales are reaping rewards for buyers of selected Suzukis and Hondas.
Suzuki has reduced prices on several models: The popular Inazuma 250 learner bike is $4990 with free on-road costs; the Trojan farm bike is $4490 rideaway which is $200 less than the list price before on-road costs; RM-Z250 or RM-Z450 purchased and delivered for $9190 and $9990;
DR-Z400E and DR650SE come with $500 Suzuki Bonus Value which can be spent on accessories, apparel, bling or even servicing.
Suzuki has also extended its free comprehensive Suzuki Insurances offer on all new Boulevard cruisers and V-Strom adventure-touring motorcycles purchased before March 31.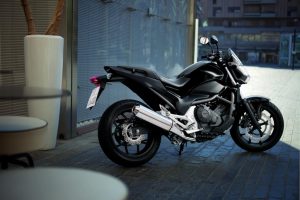 Honda is offering "Honda Dollars" on new bikes which can be used  in-store at the time of purchase for accessories, towards servicing or off the purchase price. The offer includes $700 on the commuter NC700SA and naked CB400 and $200 on the CRF230F "chookie".