Aussie race fans will be able to cheer on their MotoGP star, Jack Miller, in the final round of the Australian Superbike Championship (ASBK).
After finishing third in the final last round of the MotoGP Championship in Valencia last weekend and fourth for the season, Jack will travel to South Australia for the ASBK race at The Bend Motorsport Park on 3–5 December.
Aussies have missed out on seeing their local hero for the past two years with the Australian Motorcycle Grand Prix cancelled in 2020 and this year.
He will compete on a 2021 Ducati Panigale V4 R alongside fellow Australian Ducati riders Mike Jones, Wayne Maxwell and three-time World Superbike champion Troy Bayliss's son, Oli, in the two-race event.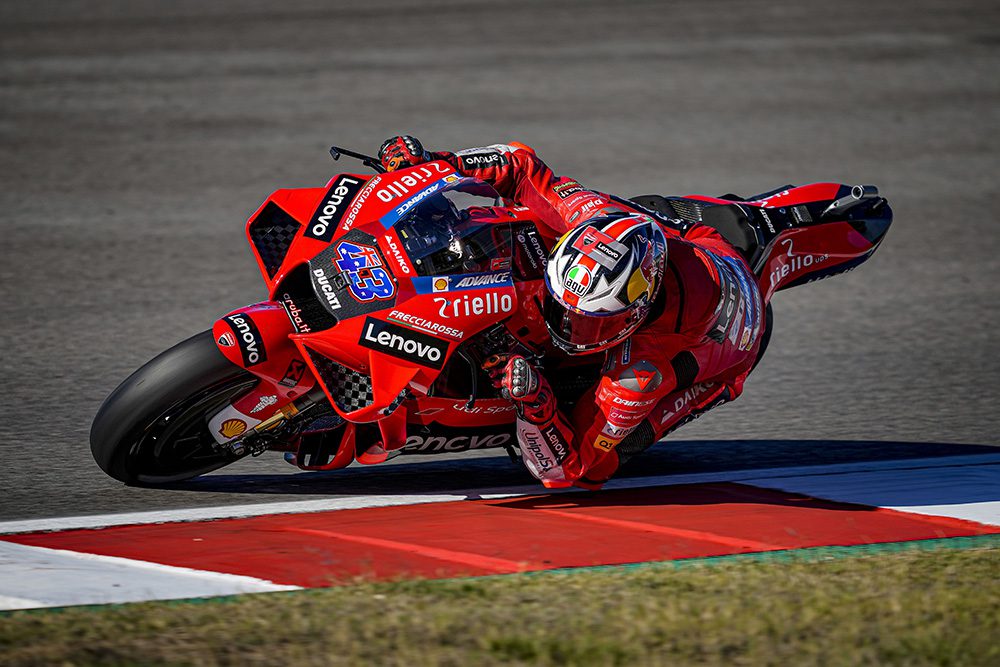 Jack says it is a "massive privilege and honour" to race in front of Australian fans.
"As you can imagine it has not been easy to try and organise everything from the other side of the world at such short notice," he says.
The final round will be open to spectators with travel restrictions easing for several states.
Jack comes from Townsville north Queensland and won his first dirt track title at the age of only 10 in 2005. 
"I was two and a half years old, nearly three, when my dad taught me how to ride, even though, once I learnt the base, I was kind of self-taught," Jack says.
"I learn a lot of things on my own. That's why I have so many broken bones!
"My first bike was a (Honda) QR 50 from my brother. He got it on his birthday and that was the day I went to ride it.
"We rode all day, every day. We just put more petrol in the bike and kept going."
In 2008 he moved to road racing and in 2010 he went to Europe.
He was the championship runner-up in the 2014 Moto3 World Championship and won his first MotoGP race at the 2016 Dutch TT.
In 2021, he raced for the factory Ducati team.
"This year we finish fourth, and it is my best result ever in the MotoGP Championship, so I hope to do even better next year," he says.
So do we!