Some of the finest examples of Italy's most iconic, desirable and collectable machines will be on show for a brain injury charity at the annual All Italian Motorcycle Show in Perth on October 16.
The Moto Italiane Ovest has been running since 2004 and over the years organisers the Ducati Owners Club of Western Australia has donated about $2500 to Headwest, a charity organisation working to improve life for people with a brain injury.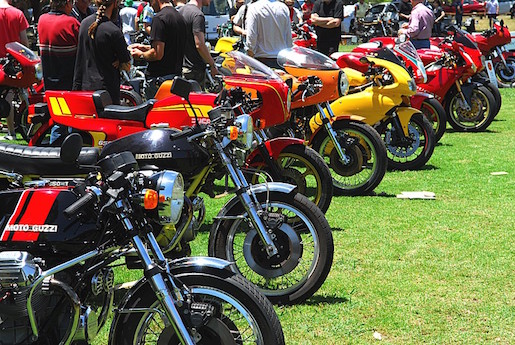 Club treasurer Chris Beatty estimates attendance this year of 200 bikes and 500 spectators which would make yield a donation of about $750.
He says marques on show will include Aprilia, Gilera, MV Agusta, Laverda, Moto Guzzi, Ducati, Benelli, Aermacchi, Moto Morini and Motobi.
"DOCWA is a not-for-profit incorporated body so our sponsors, Corse Motorcycles, Shannons Insurance and Pro-Twin Ducati Specialists provide the money to put the show on," Chris says.
"We cover the club's annual insurance from the proceeds and the remainder is donated to our nominated charity for a break-even result."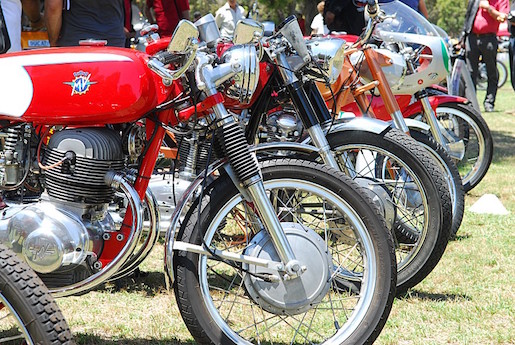 He says the event has become a focal point for collectors and enthusiasts of Italian motorcycles in WA to bring out their collections and restorations.
More than 20 trophies will be available in many categories. 
Moto Italiane Ovest 2016
Where: The show will be held at at Whiteman Park, Perth, from
When: October 16, from 10asm

Bikes for judging: $10/bike; $30/collection of 3 or more bikes

Spectators: $2 includes a free ticket in the raffle.
Motorbike writer invites motorcycle clubs and groups to advertise their motorcycle-related charity events here for free. Just send all the details and photos via email.