After record growth in 2015, Italian brands Ducati and MV Agusta appear set for a closer and longer relationship with the German car brands that own them in 2016.
Ducati has been under a cloud that it was to be sold off by Audi AG because of the multi-billion-dollar debt VW faces over the emissions scandal.
However, Audi Chief Executive Rupert Stadler has now declared Ducati and Italian sportscar marque Lamborghini will be retained.
"Those brands belong to Audi and, together with us, have an excellent future," Stadler said last week at an earnings press conference at the carmaker's base in Ingolstadt.
Ducati was bought in 2012 by Audi which is part of the VW Group and has benefitted from investment in research and technology as well as Germanic administration and efficiency.
Meanwhile, AMG-Mercedes is believed to be considering increasing its 25% share in MV Agusta as early as this week.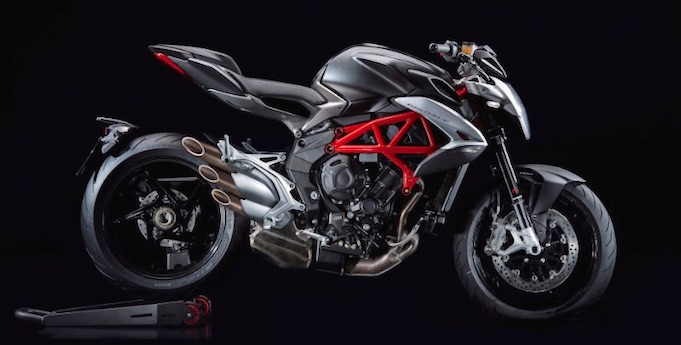 That is good news for MV which has also benefitted from an Italian-German relationship, releasing more new models and increasing sales by more than 30% last year, although there are rumours the company still faces a €40 million ($59m) unpaid debt.
Meanwhile, Ducati sold a record 54,809 bikes in 2015 and with nine new models coming, they are set for another big year in 2016.
One of the most interesting new Ducati models is the XDiavel, which is finally a muscle cruiser to take on the popular water-cooled Harley-Davidson V-Rod.
The big seller for Ducati in 2015 was the hipster Scrambler ahead of the Multistrada adventure bike.
Together with the coming cruiser, a 400cc Scrambler and a more enduro version of the Multi, it shows that Ducati is no longer solely reliant on exotic sports machines.
And who knows what the future may bring – they still haven't ruled out a scooter!
The Ducati Group posted an increase of almost 10,000 bikes or 21.5% in sales last year, which is much faster than the global market and Australia which crawled to 0.1% growth.
Their turnover increased to €702 million (A$1b, US$768m) with operating profit at €54 million (A$80m, US$59m) and an operating return on sales of 7.8%.
The Ducati global network includes more than 720 dealers in over 90 countries with growth in almost all the world regions.
North America is Ducati's largest market, with 12,136 sales, up 14%.
Australia was up 10.4% to 2194, Italy 53% to 6569, Europe 31.2% to 21,473 and Asia-Pacific 12% to 6502.