The 10th annual national Motogiro cross-country rally for small-capacity Italian-made bikes and scooters is on this August with a special anniversary dinner and display.
The organisers are Italian bike collectors Pete Morrow and Trevor Fryer who live in South East Queensland and use the beautiful region to stage their annual event.
They started the untimed rally to mirror the similar Moto Duro d'Italia.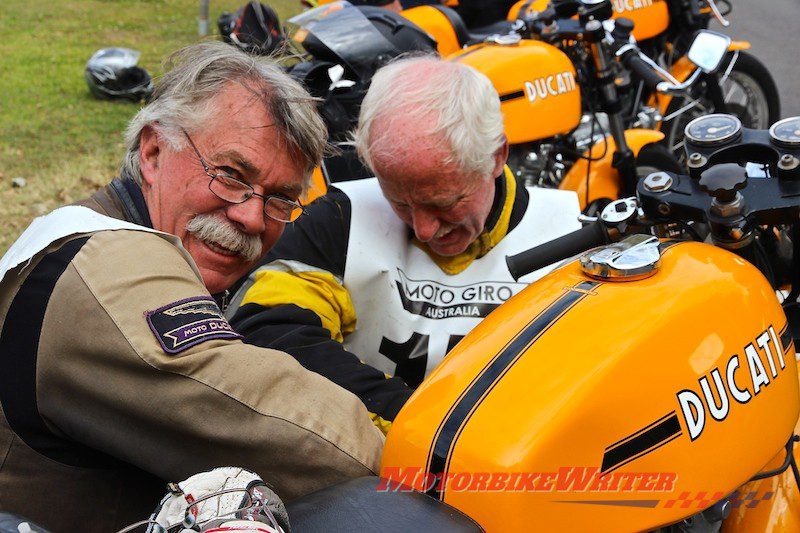 "We just decided to create one here as we didn't have the time and money to go over," Pete says.
"We cherry picked our own rules so it's Italian bikes only and small capacities with a maximum of 500cc."
The rally bikes are predominantly singles in three categories: Vintage up to 1958, classic up to '68 and modern up to '78. Brands can include Aermacchi, Aprilia, Benelli, Bimota, Cagiva, Ducati, Gilera, Lambretta, Laverda, Moto Guzzi, Moto Morini, MV Agusta and Vespa.
"The primary aim is to get them out of the sheds and being used," Peter says.
"A lot are more than 45 years old now and chances are you won't get another chance to see them out on the road."
While most of the bikes are worth in the $20,000s, they have attracted some rare bikes in past years such as an Aermacchi Ala d'Ora road bike and a Gilera Saturno race bike worth up to $40,000.
2018 Motogiro
This year's event is on Saturday, 25 August, 2018, under the banner of the Ducati Owners' Club of Queensland.
It will feature a public display of all Motogiro bikes in the Woodford Memorial Hall after the day's ride from 4pm to 6pm for a gold coin donation.
"We are expecting well over 50 bikes, so it will be a rare and impressive line-up," Peter says.
He also encourages other owners to bring along their relevant Italian bikes and scooters for the display and stay for a celebratory dinner among the bikes from 6pm to 9pm.
The Woodford Ambulance Service will provide a spit roast with proceeds going to the ambos.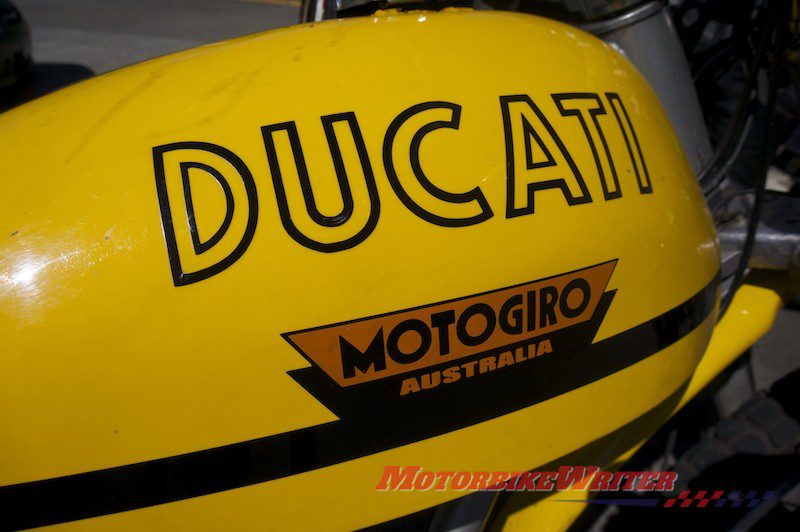 "This is a great opportunity to engage with the local community and support a very worthwhile cause that directly helps motorcyclists when we most need it," Peter says.
A commemorative magazine is included in the $40 a head ticket price. Drinks will be available from the bar at cost price.
Bookings and payment for dinner is required by 6 August 2018. Contact Jackie Bell on 0407 693 or via email.