Computer game programmers are believed to be currently on the Isle of Man, studying the TT course for the next Gran Turismo game.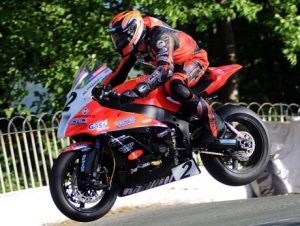 It would be the first time a motorcycle race has been included in the popular car racing computer game, although programmers Polyphony Digital did release a bike game, Tourist Trophy, for PS2 several years ago.
The problem with motorcycle racing games is getting the lean and rider angles right. No game has ever conquered it the way they have with car racing games. If they get the lean right, they get the rider aspect wrong because a rider keeps their head straight while the bike leans.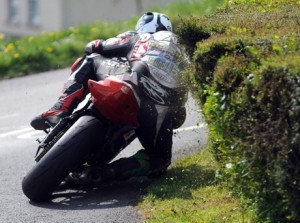 The famous Isle of Man TT would also have the added aspect of bikes jumping off the ground over some of the humps and bridges on the treacherous course.
If Sony Computer Entertainment gets it right for their PS4 release, it would certainly make a challenging game with many exciting obstacles such as close stone walls, telephone boxes and hedges, the jumps and fabulous island vistas.
The 60.7km (37.73 miles) course would also become the longest course on Gran Turismo, eclipsing the 20.8km (13 miles) Nurburgring in Germany.
There is no release date yet for Gran Turismo 7, but it could be a while as version 6 only came out last year.
I would rather ride a bike than play a computer game, but I think I'd be tempted to see the course from Aussie TT legend Cameron Donald's viewpoint.