A Forced Induction Force to be Reckoned With
Back in the good old days of 2013, Suzuki showed off a new concept bike called the Recursion which featured a turbocharged system. Today that possibility sounds more plausible for a production bike. According to Cycle World, Suzuki recently filed new patent applications that show a motorcycle with a special turbocharged engine.
The patent application was for the frame, but what makes this frame special is the application of the turbocharged XE7 engine. Cycle World noted that Suzuki is actually using the pipework of the frame to funnel air to the turbo system.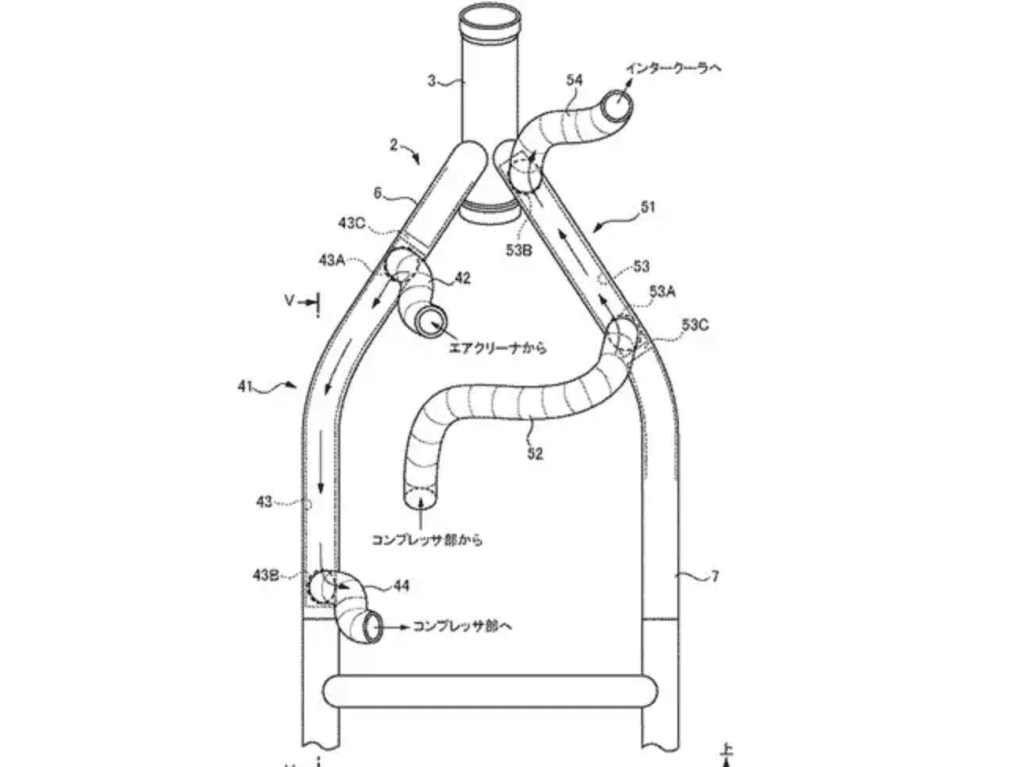 This an ingenious way of cleaning up the look of a turbocharged bike while still getting plenty of air to the turbo system. It's also a smart way to eliminate some weight. Without this special frame, Suzuki would have to mock up something for the turbo.
By integrating it into the frame, you get a seamless look that actually helps performance. In order for this to work, the portion of the frame used to provide air to the turbocharged system must be sealed off from other areas of the frame.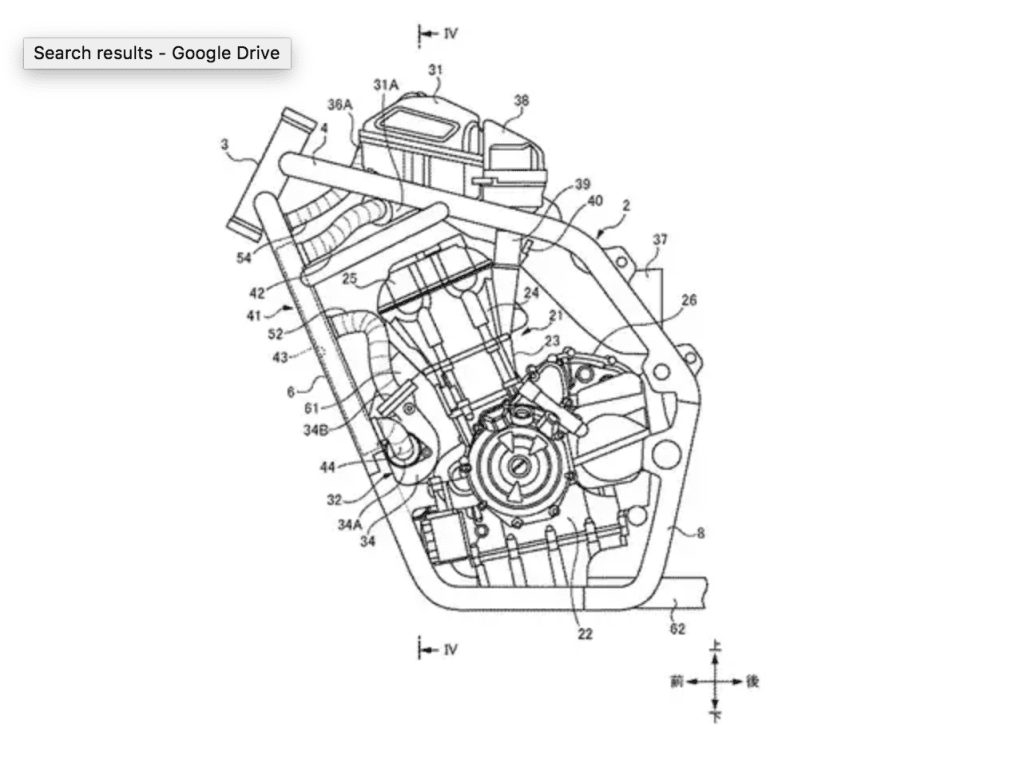 It's unclear if Suzuki is building this for a bike that looks like its Recursion concept. It would seem so, but then Cycle World points out that the frame design would actually work best for a naked bike where the clean design could shine. The Recursion concept had a fairing on it. The drawings from the U.S. Patent Office show a bike with a fairing, but that doesn't mean Suzuki will build one.
The most recent patent application is just one in a string of many that have hinted at a future turbocharged machine. This makes me think Suzuki is still a ways away from revealing a bike.