The official launch of Crows Nest as a Motorcycle Friendly Town is on this Sunday (March 5, 2017) and riders from SEQ and northern NSW are invited to attend.
Celebrations will include live music, markets and a parade through the streets of the quaint town about two hours northwest of Brisbane on the edge of the Great Dividing Range.
Crows Nest will become the fourth Australian town to declare itself a motorcycle friendly town. The Avon Valley region in Western Australia is the first motorcycle friendly region and South Burnett Regional Council is considering becoming the first motorcycle friendly council.
More towns, regions and councils are expected to join the growing ranks of places welcoming the motorcycle tourist dollar.
And why not! Queensland Tourism estimates riders spend up to $160 a day in local communities on food, fuel, drinks, etc, compared with $40 spent by grey nomads in self-contained caravans.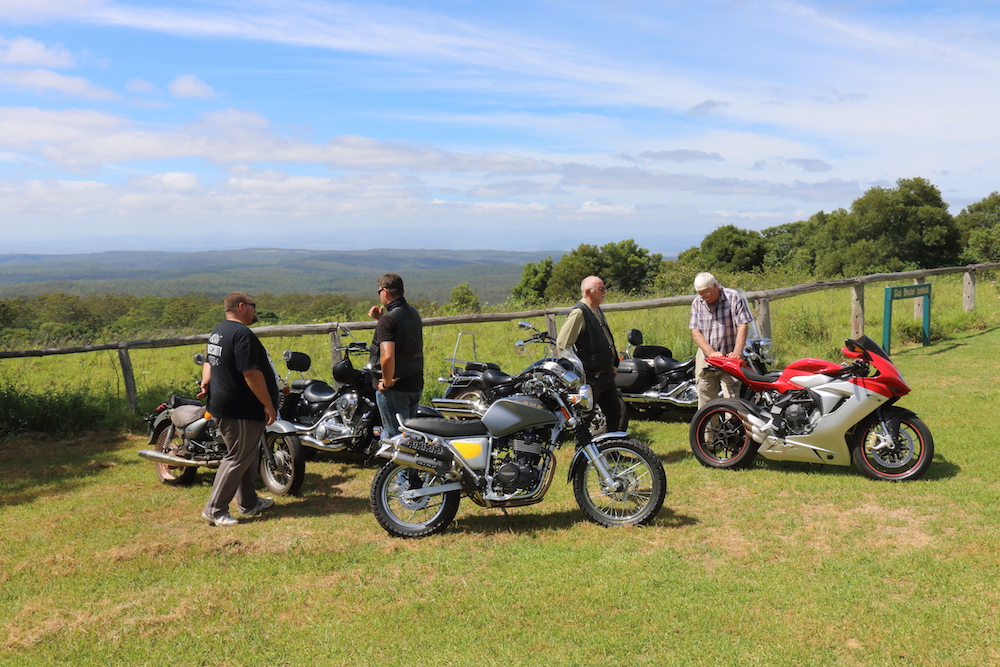 The official Crows Nest Motorcycle Friendly Town launch gets underway at 11.30am on Sunday followed by the parade ride at noon to local beauty spots. After lunch, there will be rides from the town along one a choice of scenic routes.
Riders can also inspect special motorcycle friendly signage and motorcycle-only parking in the town, which is just a small part of the residents' plans to welcome riders.
There currently is no official process to declare a town motorcycle friendly as there is with becoming RV Friendly.
Instead, it just requires the will of the local people to welcome riders, put up some signs, add some motorcycle parking bays and produce tourist information brochures and maps of suitable regional routes. Anything else is a bonus.
Motorbike Writer will be staying overnight at nearby Ravensbourne Escape to enjoy some of the great riding roads in the area.
We will also have a stall at the Crows Nest launch where you can check out our t-shirts, keyrings and biker bandanas available through our online shop.
See you there!