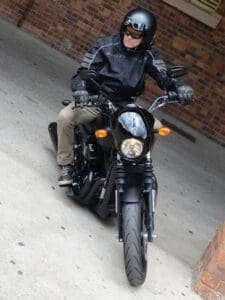 You're invited to one of many Harley Street Parties around the country on February 21 to celebrate the new Street 500.
Official dealers around the nation will hold free Harley Street Parties on February 21 when they officially begin selling the Street 500, although dealers have already taken hundreds of paid deposits around the country from learners, women, novices and even Harley riders wanting a second bike for urban duties.
Riders and even those without a licence, will be able to take the new learner-approved 500cc motorcycle for a "spin" with demo rides and a Jump Start demo at the Street Parties.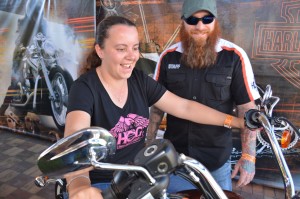 The Jump Start program that has been run by Harley for years allows non-riders to experience the sensation of letting out the clutch and going through the gears on a Harley safely harnessed to a "rolling road" machine.
The experience has led many a non-rider to become a rider. Unfortunately for Harley they have had to learn and begin their riding career on other brand bikes.
Now the Harley Street 500 gives Harley the chance to get novices on their bikes and develop brand loyalty from the start of their riding career.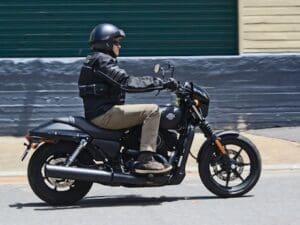 The LAMS bike is bound to prove popular and could even be among the top three motorcycles sold in Australia this year.
In addition to test rides, the Street Parties will feature family-fun activities including barbecue, children's activities and meet and greets with H-D ambassadors.
For more information, click here, or visit your dealer.