A new invention turns car pillars invisible, but will it put an end SMIDSY (Sorry mate I Didn't See You) motorcycle crashes?
The prototype invention by Jaguar Land Rover uses cameras on the outside of the car to project images on to the A, B and C pillars inside the car so that they become virtually invisible.
The A pillars are the pillars at the side of the windscreen, the B pillars are between the front and rear doors and the C pillars are at the rear of the back doors.
However, most SMIDSY crashes occur when drivers have perfectly good vision, usually at intersections, but pull out in front of riders.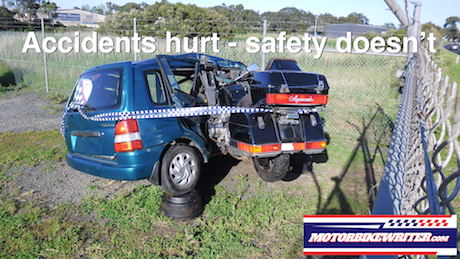 Research by several universities has revealed several reasons for SMIDSY. They include the inability of drivers to judge a rider's speed, or to even register the approach of small vehicles such as motorcycles.
Research by the Australian National University in Canberra has found that another reason is that motorcycles are less common on the roads than other vehicles.
They found that when participants were shown more motorcycles in a simulation they saw them sooner than when there was a small number of bikes.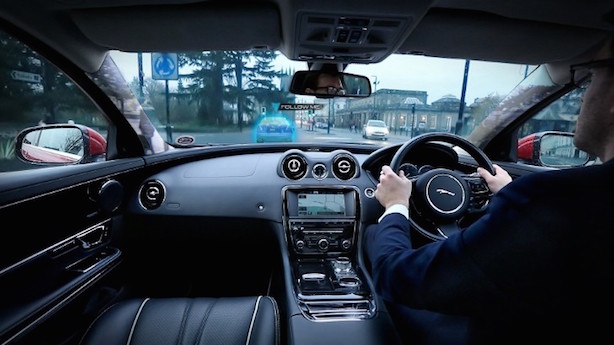 Participants who saw motorcycles more often were able to detect them an average of 50m farther away than those who saw motorcycles less often. At 60km/h drivers would have an extra three seconds to respond. So the solution to SMIDSY crashes is to have more motorcycles on the road, not fewer.
Jaguar Land Rover calls their invention "360 Virtual Urban Windscreen" and while it may help reduce crashes caused by drivers not being able to see orders approaching on side streets, overtaking cars or being overtaken, it doesn't stop driver inattention.
In fact, the very fact that drivers may now feel more secure may make them drop their defences and not look out for bikes.
The intentions of this invention are noteworthy, but they will never replace education programs to remind drivers to check for motorcycles such as the Maurice Blackburn Lawyers video campaigns.
The Jag prototype technology also includes a navigational function called "Follow-Me" which scarily produces a ghost car for the driver to follow. Surely that would make drivers even less wary of other traffic as they "blindly" follow the phantom vehicle.
Technology is well and good, but it has to be properly vetted for its safety values before it can and should be allowed to be used in vehicles and lure drivers into a false sense of security.
Maybe the Jag pillars should screen phantom bikes, instead!