**All photos are courtesy of Christine Gabler
With the rise of phone cameras, literally anyone these days can take a photo at any time, day or night. But instead of the avalanche of cool photos that this army of lenses should be creating, we see the same old guff. Happy snaps of festive relatives, poorly framed holiday shots and drunken, blurry Friday night candids you'd rather forget. But why is this?
It's because photography takes more than just a camera and a forefinger. It takes what they call in the industry, 'a good eye.' And what often makes for good eyes is someone that doesn't spend their whole life swimming in their subject matter, but instead comes at it from a fresh, interesting or unexpected angle. And as a non-rider and a female in a largely male-dominated industry, Frankfurt's super talented Christine Gabler has proven time and time again that she has some of the best eyes in the moto business.
Can you introduce yourself to the readers?
My name is Christine Gabler, a photographer and creative girl with a passion for motorbikes and Japan. About five years ago, I was inspired to start photography as a creative outlet to my rather technical nine-to-five job. What started as a hobby has turned into a freelance business. Besides motorcycle shoots, I enjoy doing portraits, weddings, and interior shoots.
I also love to travel and explore new places. During my travels to Japan over the past five years, I have come to love Japanese culture and food and it has become my favorite cuisine. I enjoy cooking Japanese food and am eager to try new recipes.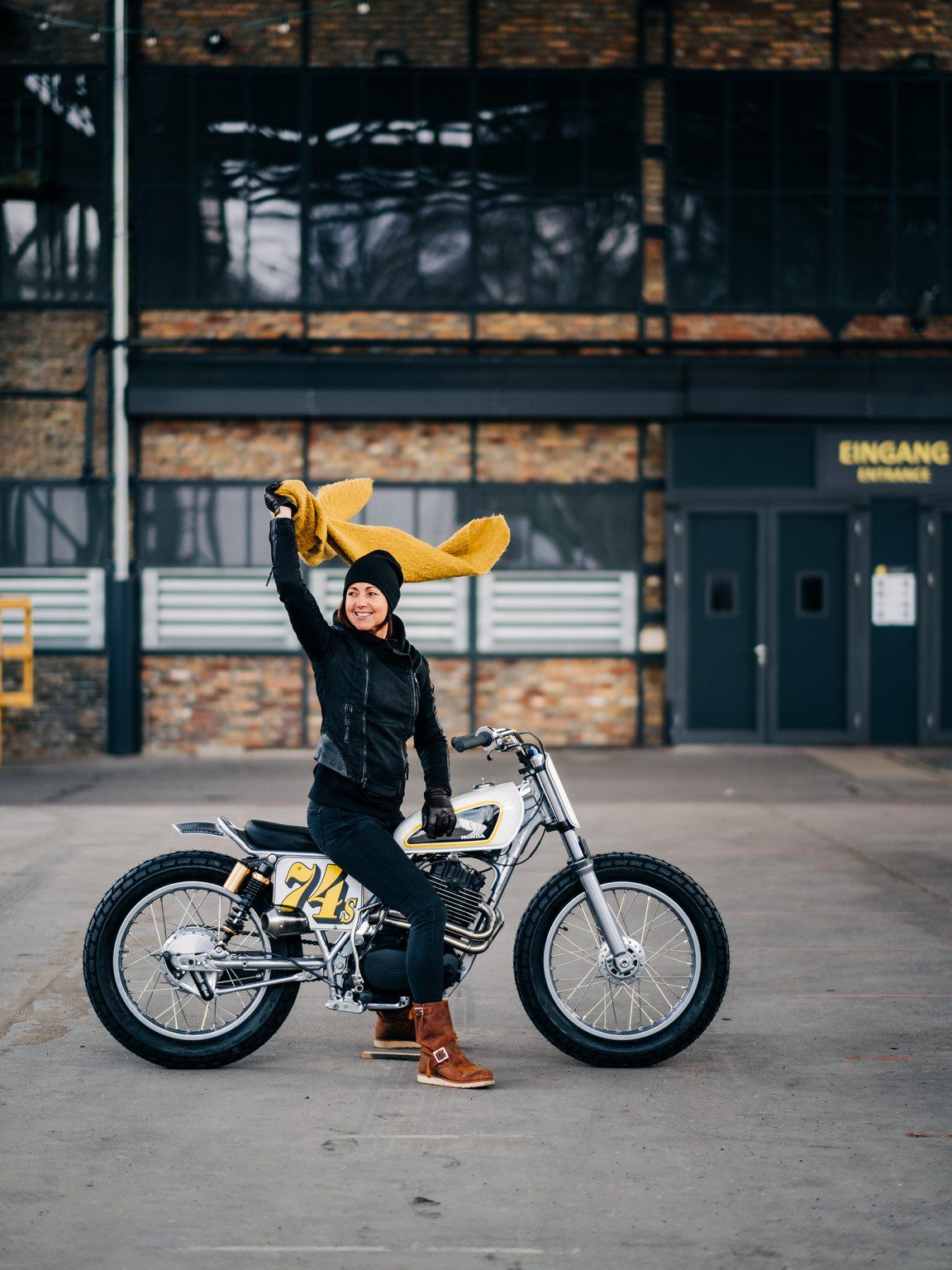 Where are you right now?
I'm sitting on the terrace of my apartment, sipping a Cappuccino, and giving my eyes a little break. I'm currently working on post-processing the images from a dusty flat track race training session where I met up with Rolf from Krautmotors, Uwe and Steffi from Hombrese Bikes, and Allen and Michael from AMP Motorcycles. I have to say, I'm really excited about their passion for flat track racing and the sideways drifts of the guys and girls!
A few weeks earlier I had photographed the Kawasaki Flat Tracker from Rolf of Krautmotors. The tracker is pieced together almost entirely from leftover parts and it makes a hell of a racket.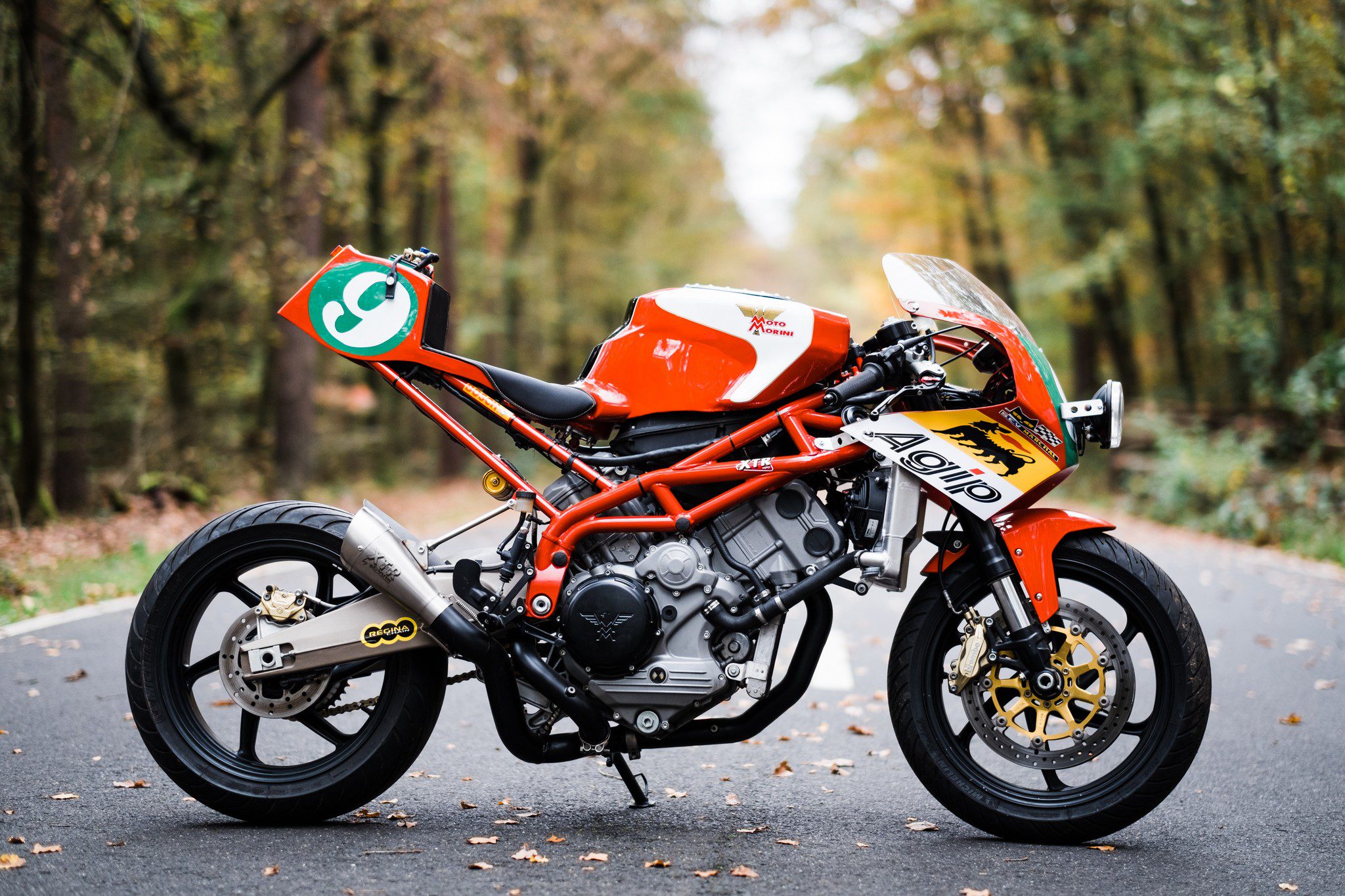 What is it about motorcycle photography that inspires you?
My interest in motorcycles was sparked when I met my then-boyfriend and we took our first vacation together on his motorcycle. We rode his Yamaha XT 600Z Ténéré around Sweden for three weeks straight and I loved it.
These days, vintage and custom motorcycles inspire me. I love photographing motorcycles outdoors, under a sky full of dramatic clouds. I look for reflections on the asphalt. A steamy forest path after the rain is always preferable to me than a clean studio.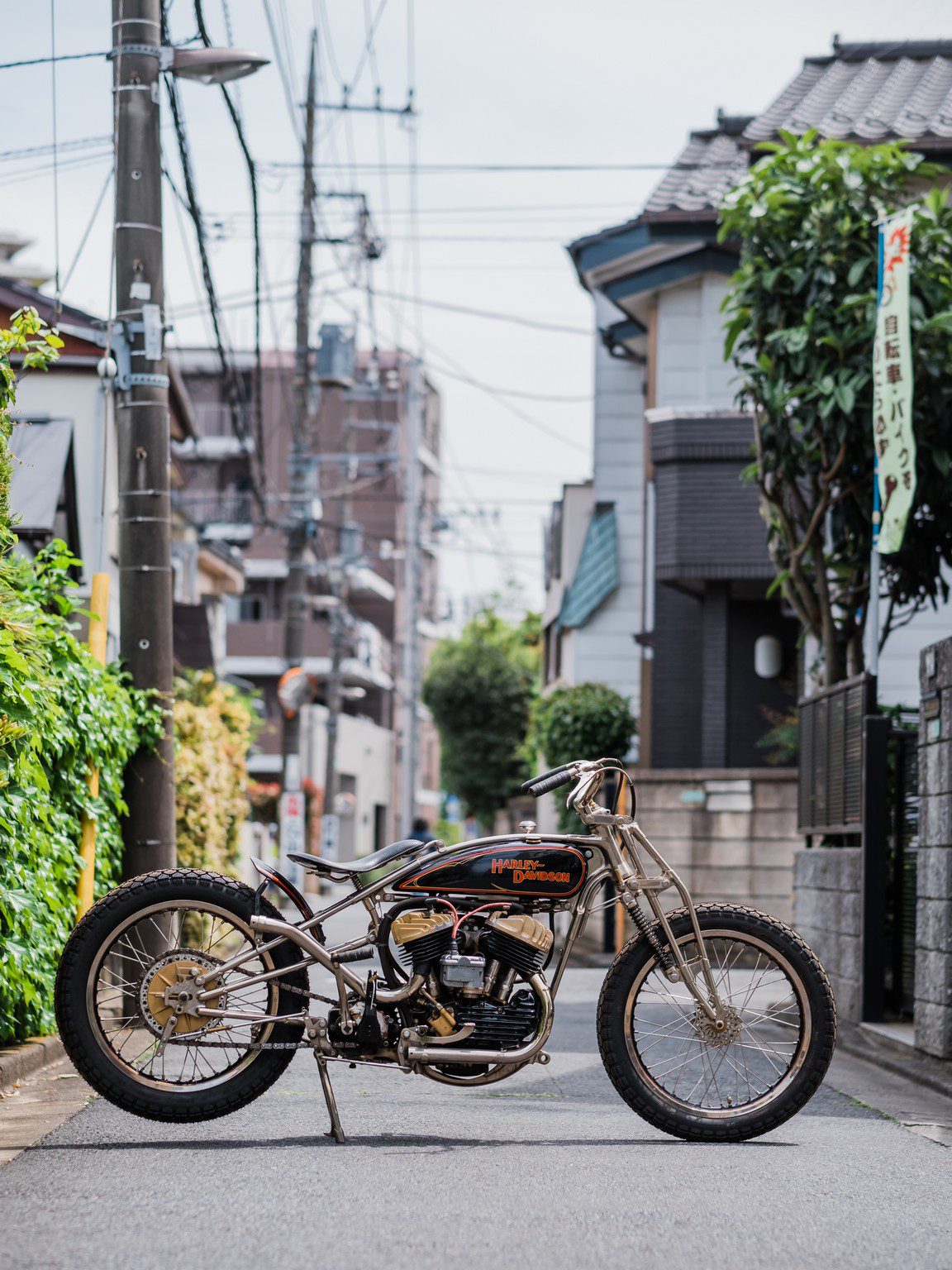 What makes for a great motorcycle photo?
For me, location is key. I've seen so many bike pictures that were great not because of the bike itself, but rather because of the well-chosen location that elevated the photo to the next level. Add to that a well-thought-out image composition and it's always a joy to look at the image.
For a motorcycle photo to be good, you don't need expensive camera equipment. You just need a good eye and a spark of talent to create a harmonious image that captivates the viewer.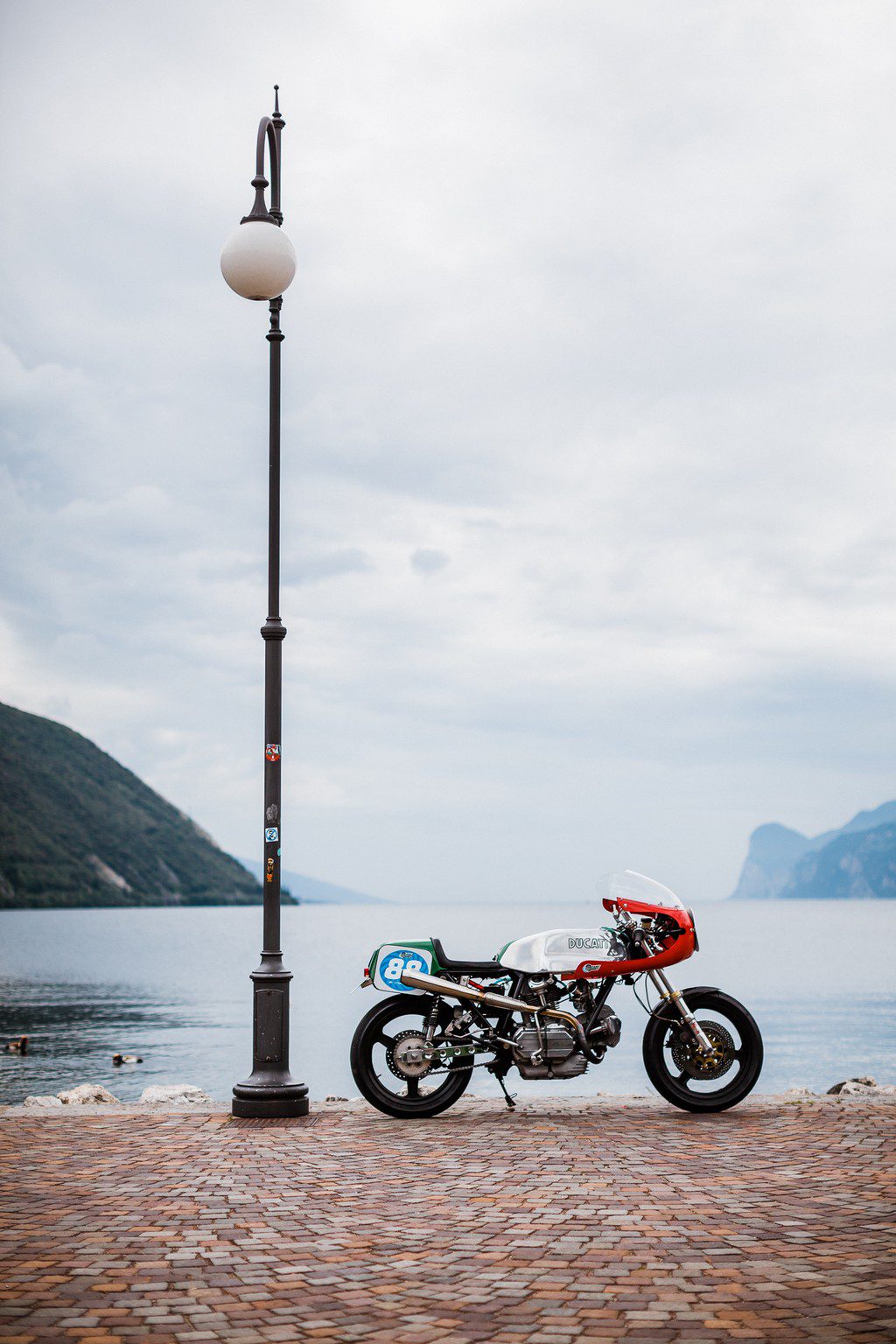 You use both digital and film cameras. Why?
For my private work, I love photographing with film. In addition to aforementioned motives, for some time now, I have loved photographing portraits. I like the unique look, the texture, and also the lack of post-processing. Playing with double exposures is a way for me to interpret art for myself. For my commercial work, I always use digital cameras.
A big advantage here is the quick availability of the images. Some clients need a few highlights of the shoot right away for their social media. For me, both have their time and use and can coexist perfectly.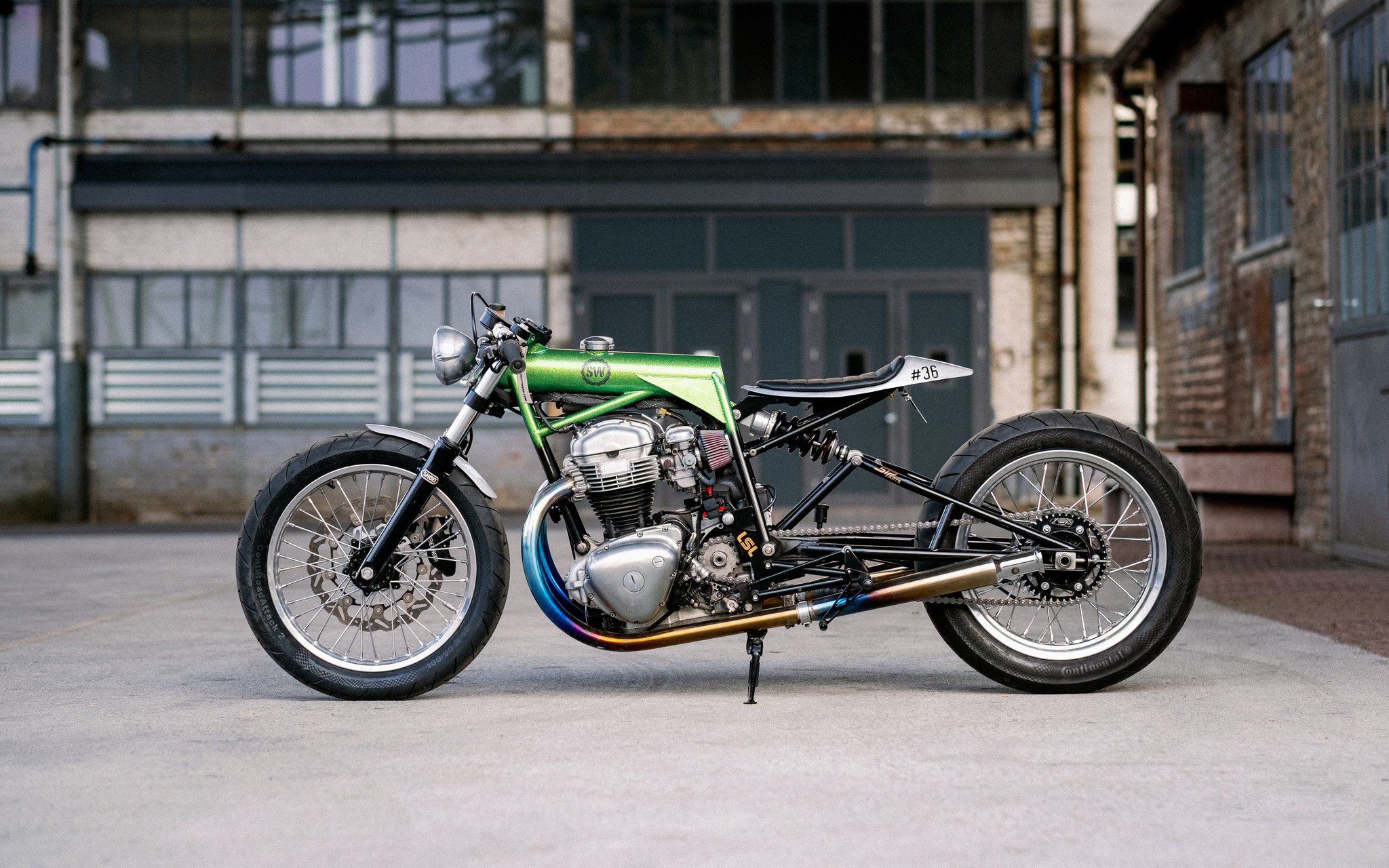 What are your go-to camera and lens combos?
The Fuji XT3 is my companion for digital photography while traveling. Not only is it very pleasant to use, but also extremely lightweight. Also, my favorite lenses, the 35mm 1.4 and 56mm 1.2 are always in my camera bag. The 35mm lens has become my favorite lens because of the great look and the beautiful bokeh.
The 85 mm is really great for bike shots. The compression is brilliant, it never disappoints. I also enjoy shooting film lenses with character, such as the old Nikkon 50 1.4 Ais. My Canon EOS 300 with a 50 1.8 mm lens is my go-to film camera, it works flawlessly.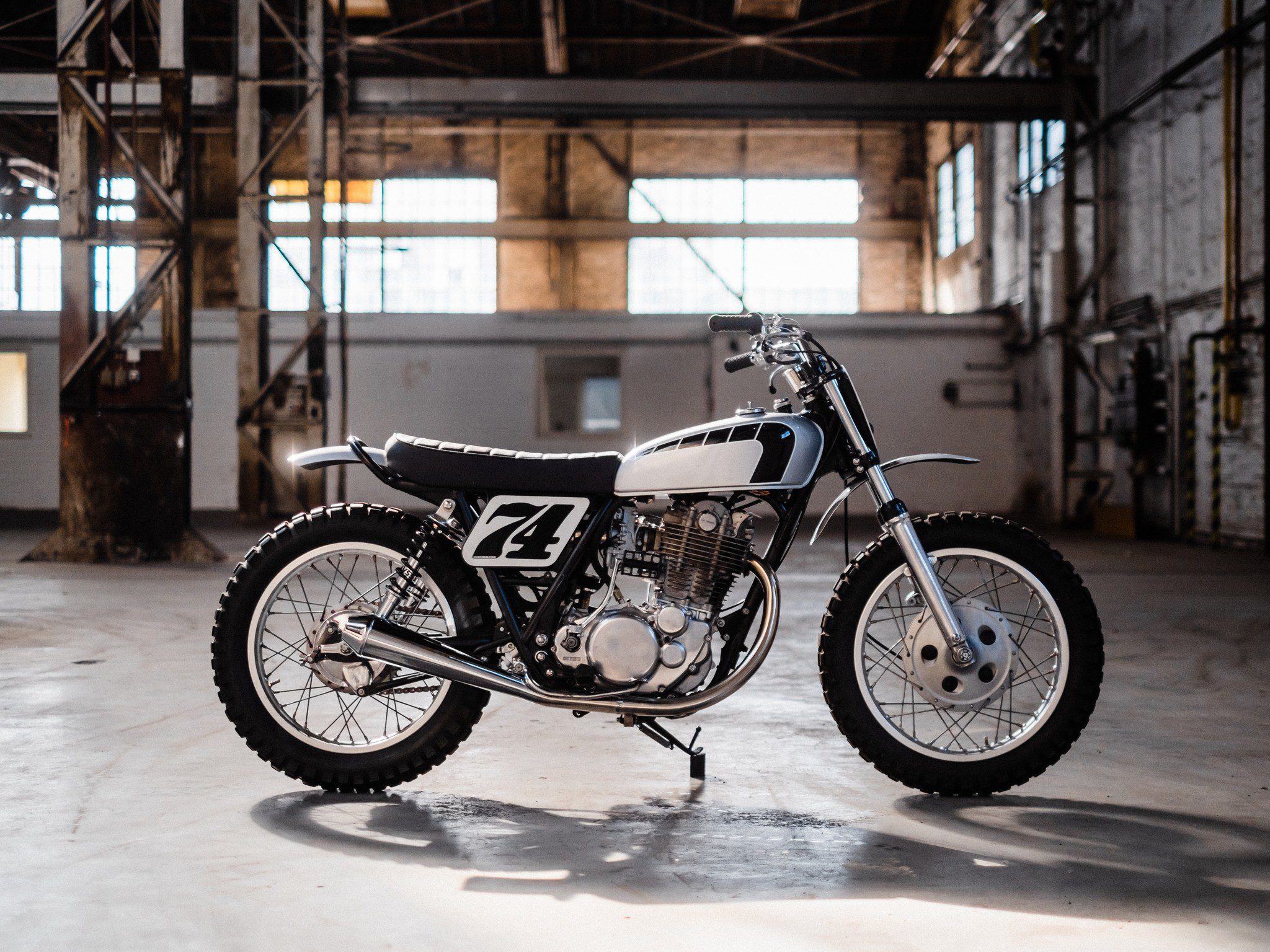 Describe your dream bike shoot
My dream location is definitely Japan. I imagine a riding shot of a Bosozoku bike in the heart of Shinjuku, in the dark, after the rain. A moving shot, blurring the neon billboards into a sea of colors. I can also imagine this kind of crazy dream with some Bosozoku guys and their roaring exhausts. Or even a small, quiet side street in Tokyo with a Japanese custom bike. There's more of a chance to capture the bike in all its glory and with all the handmade details it deserves.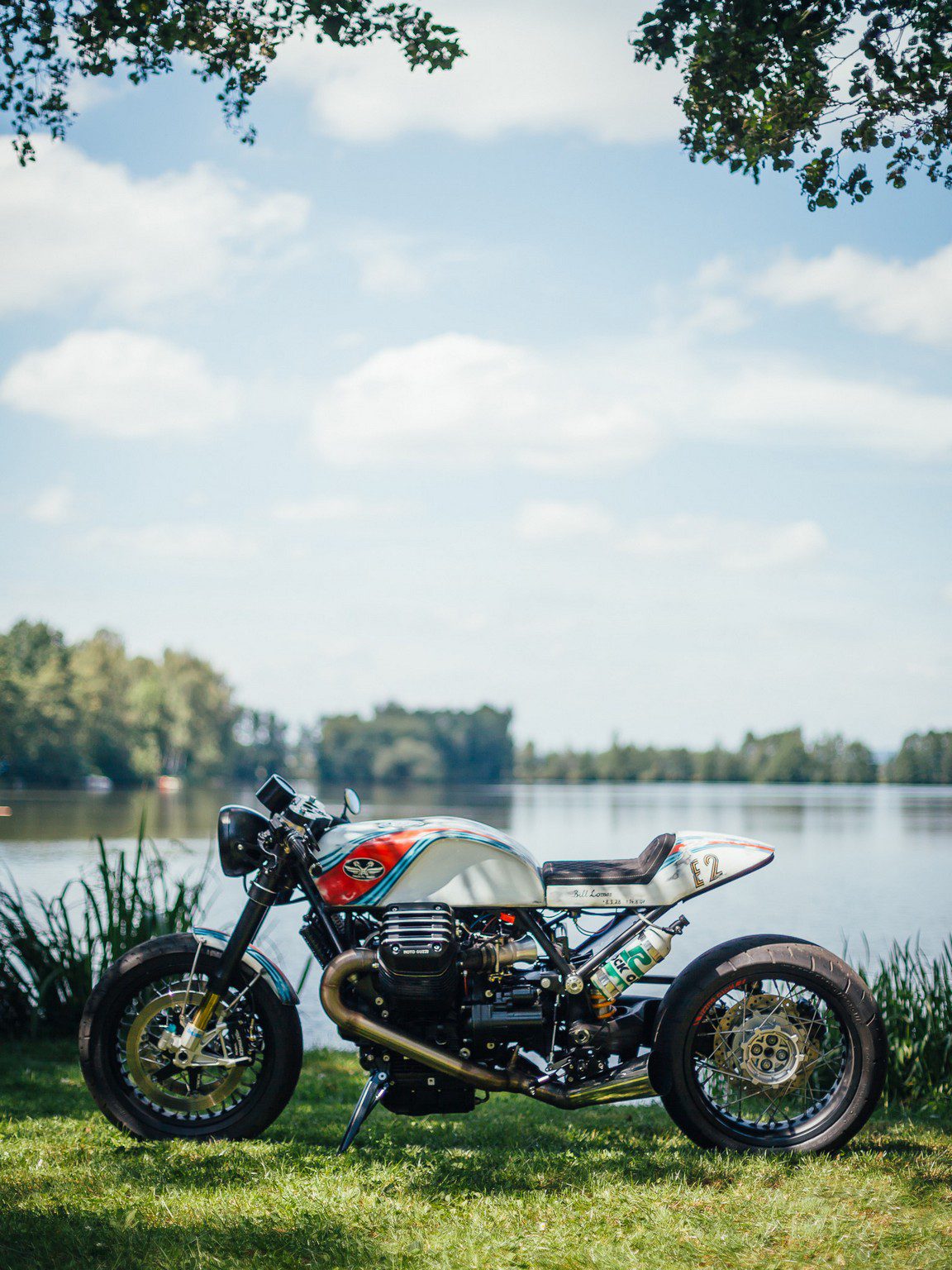 What advice would you give to someone starting out in the industry?
Go out and shoot as much as possible, practice, find your style! In image composition as well as in post-processing. Get inspired by photographers whose work you admire. Focus on what you love, what you want to achieve. If you have fun in photography, your passion is felt in the pictures, they will bear your signature.
No matter what camera you use. I started back then with iPhoneography and a few camera upgrades and years later I traveled around Europe shooting various motorcycle events.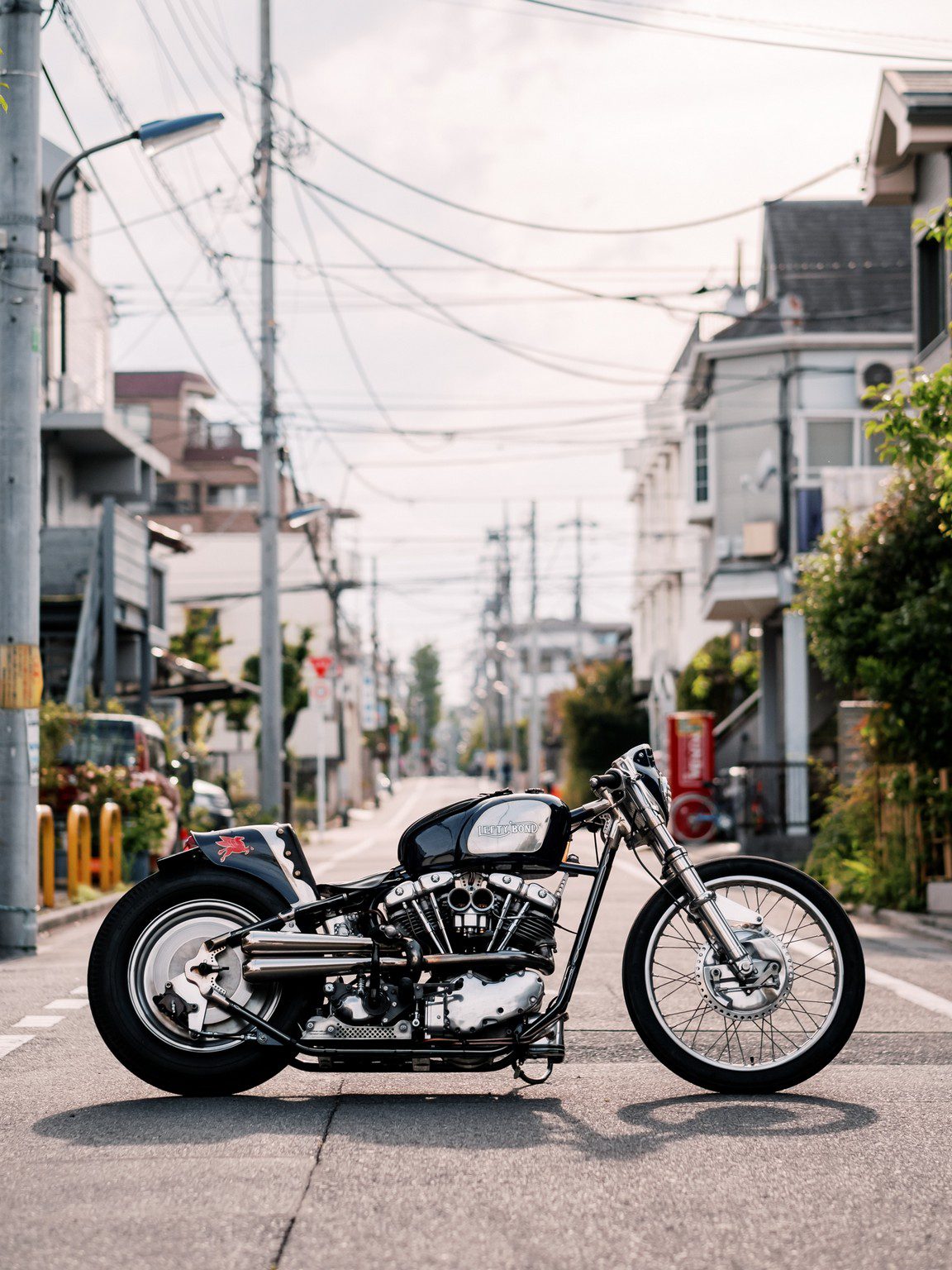 Social media and photography. Match made in heaven or hell?
Marketing yourself on Instagram and increasing your reach is great for a business. Social media has changed the way we communicate and reach out. We can connect and share with our clients much faster.
But social media also has a dark side. For me, it is important to have a positive balance. Everyone can reflect that for themselves when it starts to not feel healthy anymore. I am happy about my tribe on Instagram. Many followed me from the beginning, have followed my development, I'm enormously delighted about that.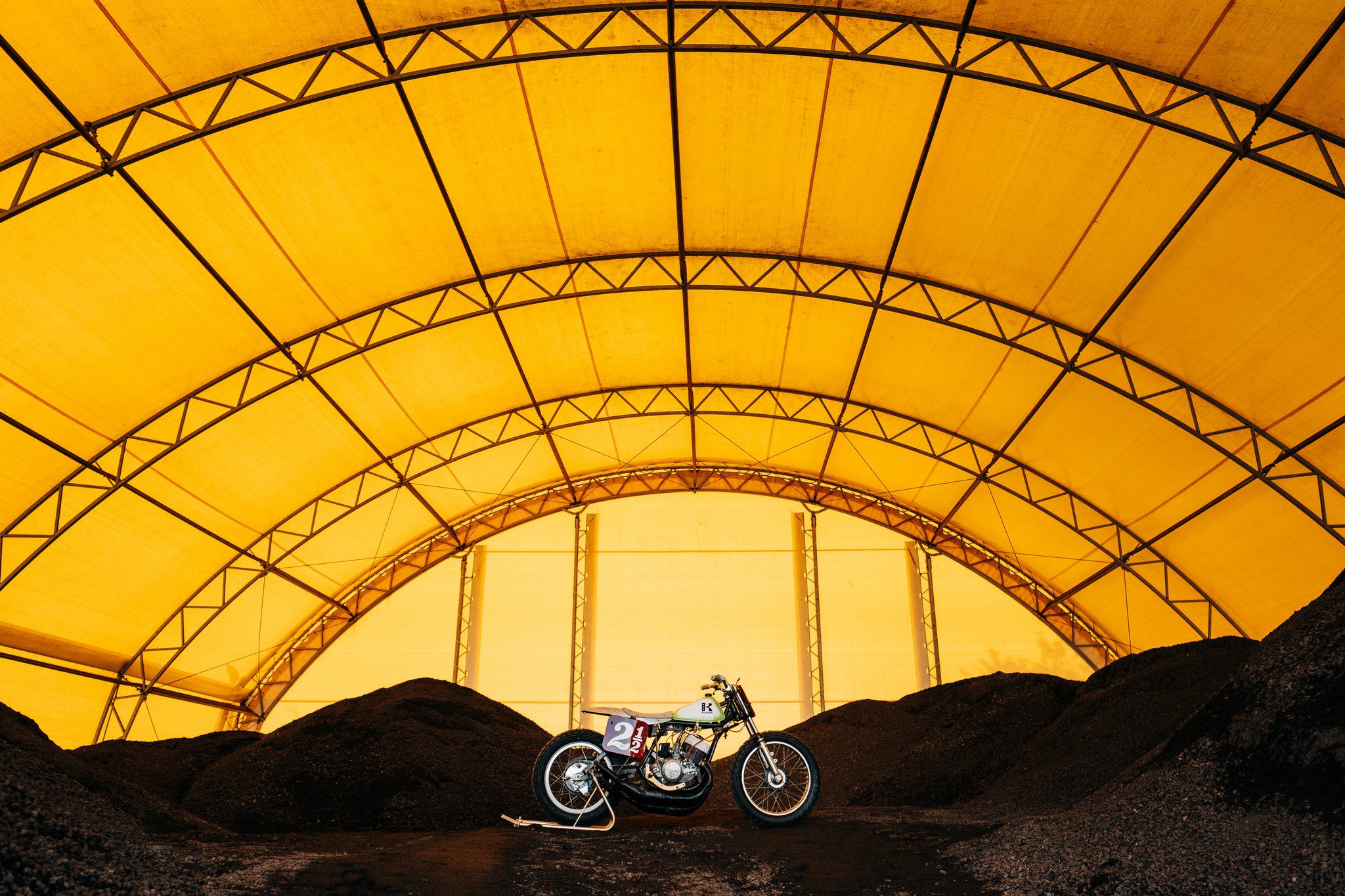 What do you do when you're not taking photos?
Living my dream and traveling all over Japan one day! In general, there is nothing more wonderful for me than traveling to fill my soul. Until that time comes, I love to ride my gravel bicycle through the woods around Frankfurt.
Also, one of my great passions is drinking coffee and watching the world go by. It is my guilty pleasure. I am known to be addicted to caffeine.
Follow Christine on Instagram
Christine Gabler Photo Gallery