Indian Motorcycle continues to tease with the unveiling of what looks like a production-ready Scout FTR1200 flat tracker at the EICMA motorcycle show in Milan over night.
The company has run and won its first return season in the Pro AMA Flat Track competition with its FTR750 against the Harley-Davidson XG750R.
Understandably, the brand now wants to capitalise on their well-deserved track cred.
Scout FTR1200 custom
While Harley already has a couple of Street 750 models, Indian seems to be looking at a 1200cc version.
The Scout FTR1200 custom is powered by the Scout's 1133cc liquid-cooled V-twin and even though it has mirrors (well, at least one!) and looks ready for the street, it may still be a fair way off.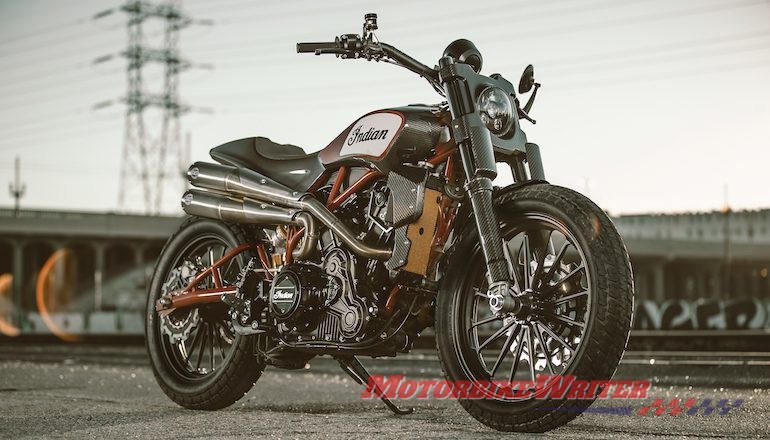 Polaris President of Motorcycles Steve Menneto indicates the company is heading in a new direction.
"We've built a strong foundation in the cruiser/bagger/tourer (CBT) segment over the past five years and we are excited by the positive feedback on the FTR750, and the opportunities to grow the brand globally in the years to come," he says.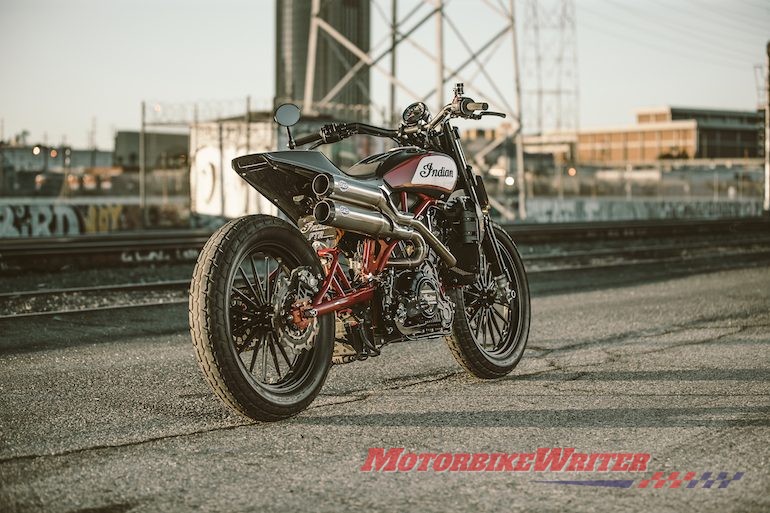 The FTR1200 custom is an "exploration of how Indian could expand brand perception around the world with exciting new offerings that are relevant to a wider-ranging consumer set."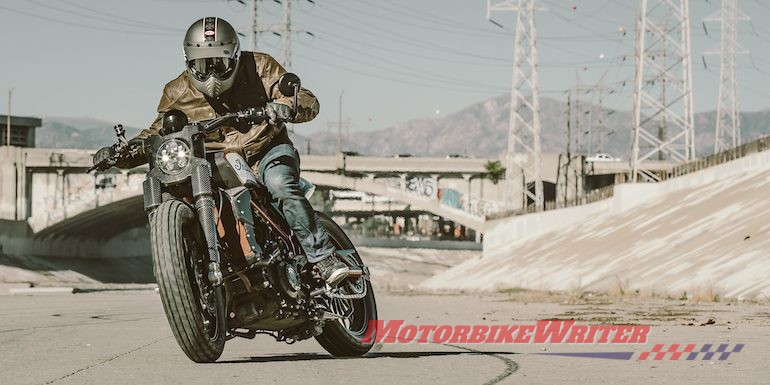 Sales soaring
Sales for the Polaris-owned Indian Motorcycle have soared into double-digit growth in the US while Harley-Davidson sales and total market sales have dropped.
In Australia Indian is up 16.4% to 525 in the first nine months of the year while the total road market is down 14% and Harley is down 9.4% to 6526.
Indian marketing director Reid Wilson says they are still a long way behind Harley, but have "momentum".
"We've been able to sustain and build upon the significant momentum we established with key product line introductions in recent years, including Scout and Chieftain, both of which remain consistent performers for us," he says.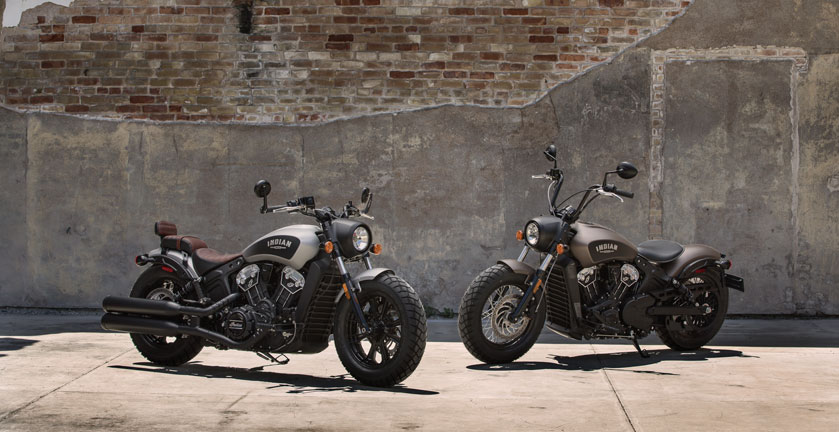 The Scout is the top seller here and the first two shipments of the new Scout Bobber were sold out.
Next week Motorbike Writer will attend the delayed media launch of the Bobber, so stay tuned for a review.