The first Indian and Victory motorcycle dealership in Australia designed with both brands in mind has opened in Perth right next door to their nemesis, Harley-Davidson.
Managing Director Peter Alexander earlier this year seemed very proud of the fact that the Perth Indian and Victory dealership is also bigger than its American neighbour.
Indian and Victory now have Polaris-owned stores in Sydney, Melbourne, Brisbane and Perth, plus independent dealers in Canberra, Darwin, Mackay, Newcastle and are expected to have a new dealer in Tasmania.
"Many dealers have waited to be a part of us but we set a very high standard," Peter says.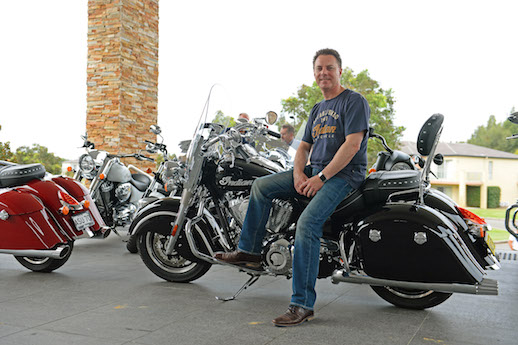 The new 1750sq m  flagship store at 1429 Albany Highway, Cannington, is one of the largest Indian and Victory Motorcycle dealerships in the world and some 70 years since Armstrong Cycle and Motor Agency last represented the Indian brand in the west.
"Owning our own stores is a real advantage, though, because we are closer to the customer," Peter told us.
"I go to the stores all the time and people can talk directly to the MD of the company. That creates some expectations. There is simply nowhere for us to hide from the customer."
The Perth  dealership opened its doors on September 9 and the official opening will be held on October 8 from 9am with live music, food trucks and the raffle of an Indian Scout worth $20,000.
To enter, just turn up and register on the day.
Entertainer, actor and brand ambassador Shane Jacobson will be MC and Cold Chisel guitarist Ian Moss will make an appearance before he performs later that night at an invitation-only function for owners and VIPs.
Ian recently rode his Indian from Sydney to his home town of Alice Springs for the Back to Alice Charity ride and concert.