While throttle and bottle don't usually mix, Indian Motorcycle and Jack Daniels have formed a close relationship that has yielded five years of fast-selling, limited-edition models.


This year it's a Roadmaster Dark Horse and if you have to ask the price, maybe you can't afford it.
In the US, this model sells for $US38,999 (about $A54,400) which is $US900 ($A12,500) more than the standard.
However, in Australia, the standard Roadmaster Dark Horse sells for $A41,995 ride away and this edition will set you back a whopping $56,995 ride away.
But the limited-edition model comes with a host of extras and special cosmetic features.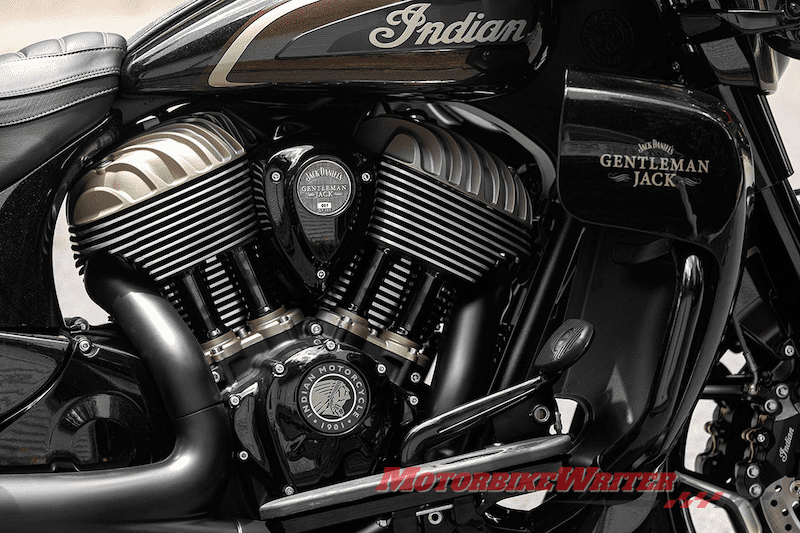 Most obviously they include custom two-tone Whiskey Pearl paint and Oakwood ceramic engine finishes, Gentleman Jack engraved floorboards, custom Jack Daniel's branding on the seat, tank and lowers, and Montana Silversmith badging.
It is the first model to come with the new ClimaCommand Rogue heated and cooled seat.
The seat has a proprietary thermoelectric module to pump heat away from the rider, a ducting system and graphene covering which is a highly conductive and flexible material that optimises the distribution of heating or cooling.
You can also buy the ClimaCommand seat as an aftermarket accessory for $A1995 ($US1199.99) for their 2014-2019 Thunderstroke-powered models and 2020 models without Ride Command.
You can manage the heating and cooling settings via the Ride Command infotainment system which also comes with Apple CarPlay tomorrow your phone screen and some apps.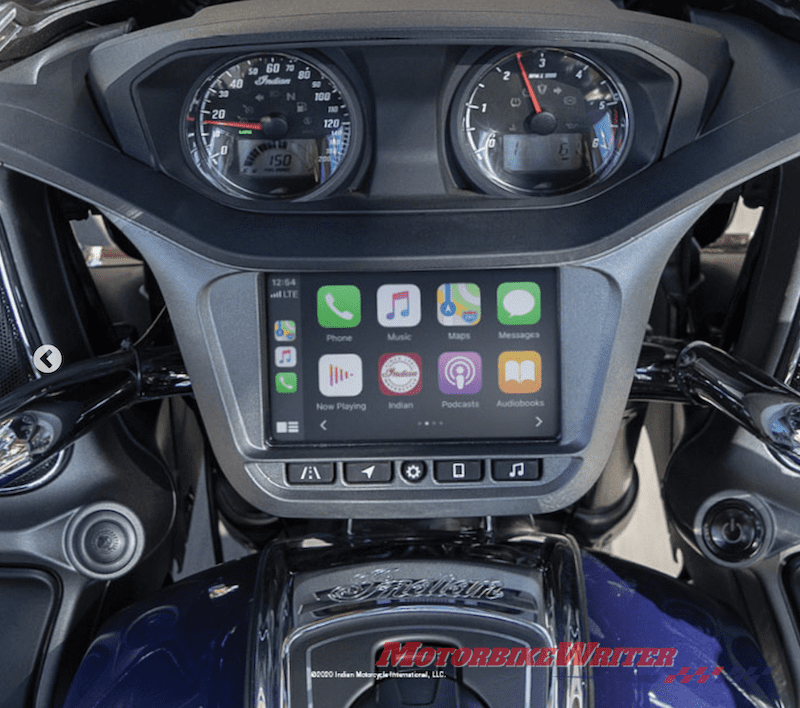 It also has an upgraded 600-watt PowerBand audio system, heated hand grips, an adjustable flared Klock Werks windscreen, and remote-locking saddlebags and top box.
Each Jack Daniels Limited Edition Indian Roadmaster Dark Horse will come with a custom Montana Silversmith Belt Buckle in a display case. Each bike will be built to order as a model year 2021 with delivery starting late this year.
The Jack Daniels Limited Edition Indian Roadmaster Dark Horse is available to order through your local Indian Motorcycle dealership now.