Despite axing Victory Motorcycles, a bump in Indian Motorcycle sales has helped Polaris reach a better-than-expected 17% increase in sales revenue in the first quarter of 2017.
The company recorded $1,153.8 million in sales revenue, but a net loss of $2.9m partly due to the $38.6 million cost of winding down Victory Motorcycles.
Polaris Industries boss Scott Wine says despite the net loss, adjusted earnings were slightly ahead of expectations, thanks to "continued strong performance from Indian Motorcycle".
Motorcycle segment sales were down 35% to $120.3 million.
In Australia, both Victory and Indian experience substantial sales growth, despite the road bike market being down 15.5%. Indian Motorcycle sales were up12.4% while Victory sales skyrocketed 61% as customers rushed to buy bikes before they disappeared from the market.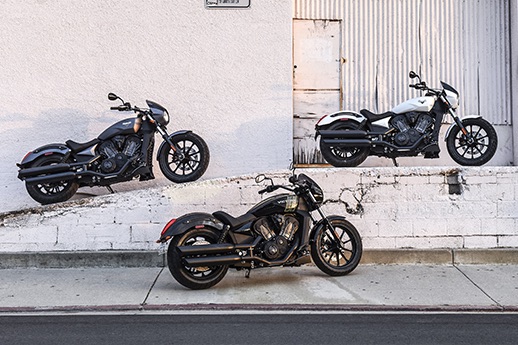 In North American, Indian Motorcycle sales were up slightly while sales of motorcycles 900cc and above were down.
Polaris claims sales were up due to their new split-screen Ride Command touchscreen infotainment systems available on Indian Chieftain and Roadmaster.
During the quarter, the company added three new Indian models: the hand-painted Chieftain Elite, the Chieftain Limited bagger and the Roadmaster Classic with leather panniers and topbox.
Polaris has also announced it is closing an American factory where it makes electric golf carts and will use it as a warehouse for Indian motorcycles and accessories.