Indian Motorcycles has been rather busy over the past week; between the brilliant podium sweep led by Jeremy McWilliams, the fantastic win executed by Tyler O'Hara who made a kickass comeback from last to first place, and crowd fave Briar Bauman locking down his 20th career Win at Volusia Half-Mile, Indian's teams are on fire – and they don't plan on slowing down anytime soon.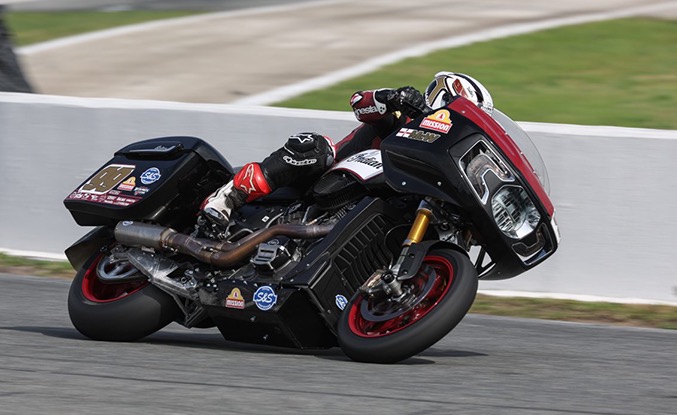 "We took a lot of motivation from the disappointing outcome in 2021 and poured it into intensive off-season testing and preparation to ensure we came back strong in 2022 [KOTB], and this weekend was a testament to the dedication, expertise, and commitment of our entire team," said Tyler O'Hara on capturing his third bagger racing trophy for the shelf in a report from Motorcycle.com. 
"We're confident we have the best bike in the paddock, and we intend to prove that again in 2022. We're off to a good start, but our competition is fierce, and our work has only just begun."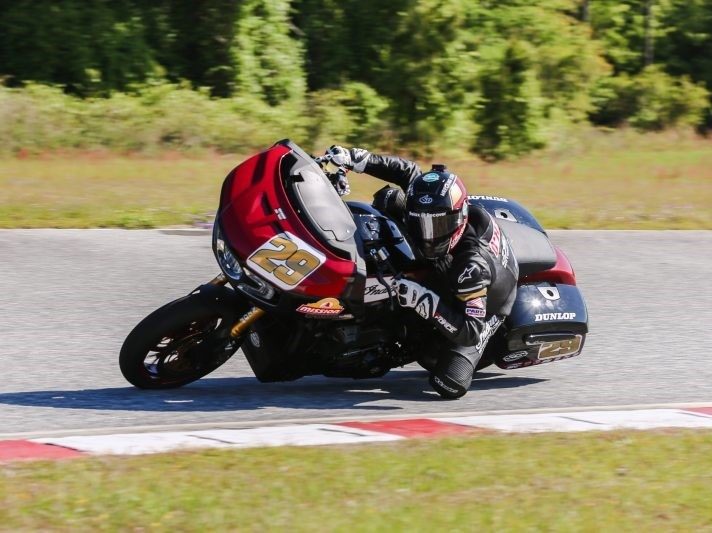 "This weekend was a dramatic display of the incredible level of preparation, determination and skill that powers our teams and riders every time we line up on the grid," adds Gary Gray, the VP of Racing, Service & Technology for Indian Motorcycle. 
"Considering the stiff competition and unique challenges we're facing in both flat track and bagger racing this season, we're certainly happy to get off to such a positive start, but we know full well that this is merely the beginning. There's a lot more racing ahead of us, and we expect every race weekend to be a dogfight to the finish."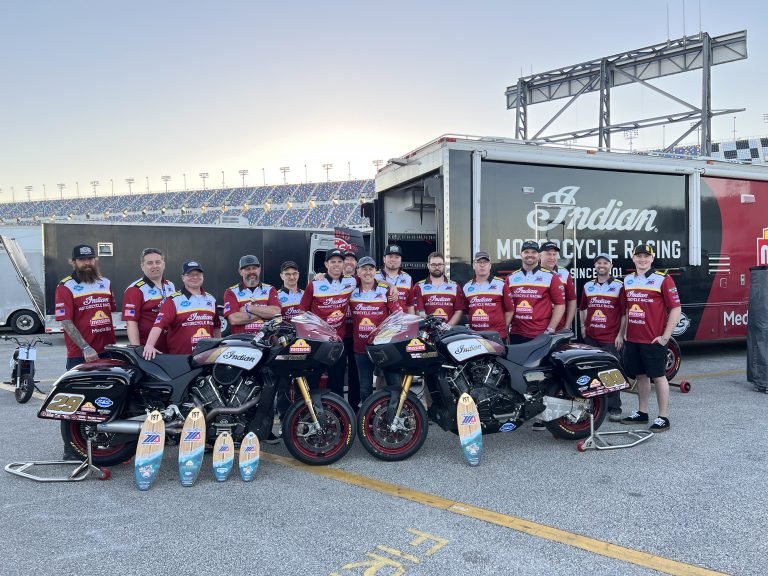 We wish the team the very best in their progression post-celebration – and a hefty congrats on their successes!
For more stories like this, be sure to check back at our shiny new webpage here at wBW. If you're a busybody, sign up for the newsletter and we'll do the skimming for you, hand-delivering a list of the latest twice a week to your inbox.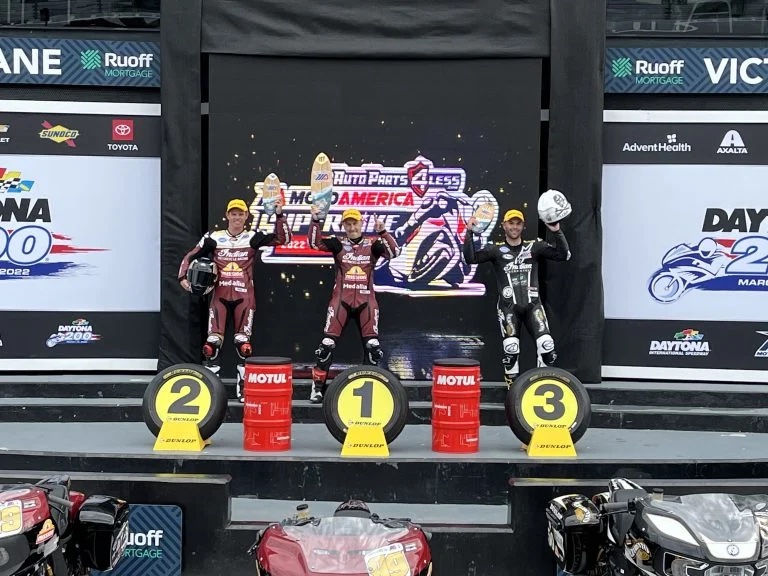 Drop a comment below letting us know what you think, and as always – stay safe on the twisties.