Indian Motorcycle has added some bright yellow, blue and green candy colours to its range, although they will not be coming to Australia.
It seems the bright colours will be exclusively available in the Indian and South East Asian market.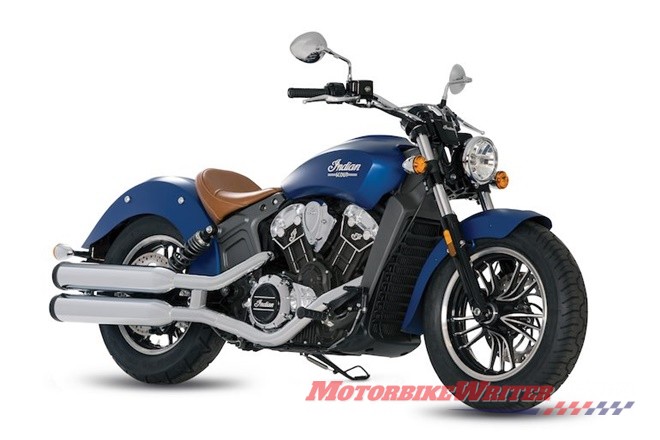 In Australia, gloss black and the matte black Chief Dark Horse and Chieftain Dark Horse have been particularly popular.
Indian Motorcycle Australia boss Peter Harvey says he expects the new Springfield Dark Horse to also be a big seller.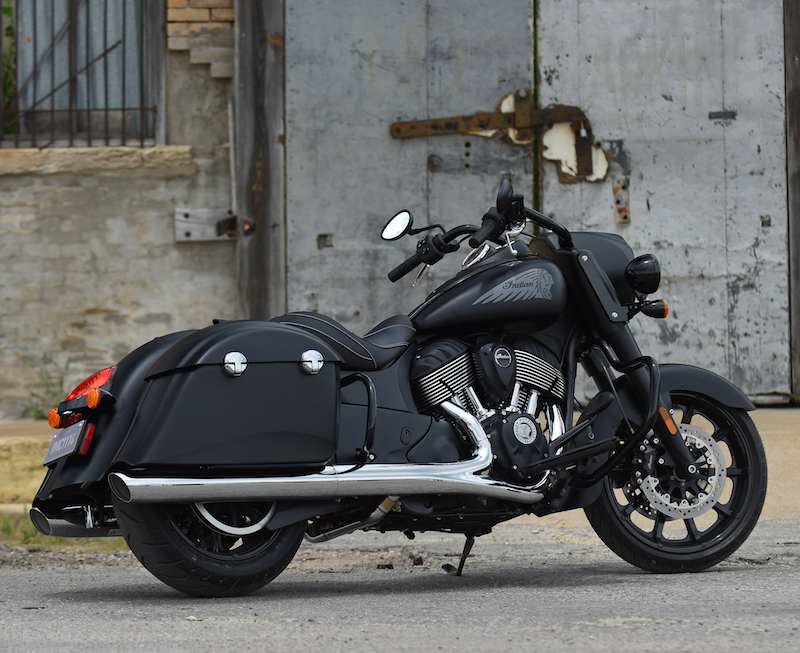 Are candy colours safer?
Some riders and safety advocates believe bright colours make riders and bikes more visible and therefore safer. These are the people who advocate compulsory hi-vis rider clothing.
However, others believe it is the reasonability of other road users to look out for them.
If you are in the former category you might like to see Indian Motorcycle bring in the new colours called Snakeskin Green two-tone, Blue Sapphire and Solar Flare Yellow. However, these will only be available in limited numbers in select markets.
If you are in the latter category, the sight of these bright and gaudy bikes might simply make you cringe. It could also be thought to lower the street credibility of the venerable American marque.
As for the safety factor, there seem to be no conclusive scientific findings.
There are several international studies, which have contradicting findings on the safety of hi-vis rider gear and bright-coloured motorcycles.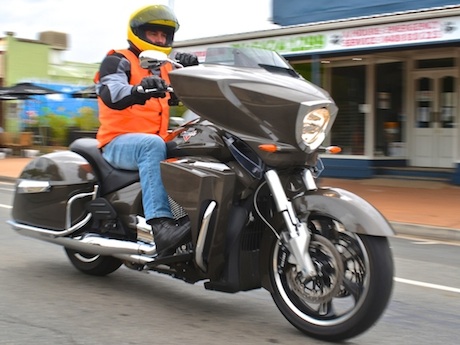 Some even suggest that dark clothing is more visible in certain lighting situations while hi-vis rider gear may be less visible in certain conditions. Others suggest that hi-vis clothing can create a "target fixation" for motorists, causing them to steer toward the wearer.
What is the most disgusting-coloured motorbike you've seen? Leave your comments and images below.