The first of three new models to be released by Indian Motorcycle is the new Roadmaster Classic with brown leather seat, panniers and top box.
It will be available in Australia from April and will feature a ride away price of $38,995 for the black colour option and $39,995 for the two-tone options of Willow Green and Cream, or Indian Red and Cream.
The standard Roadmaster costs $39,995, ride away.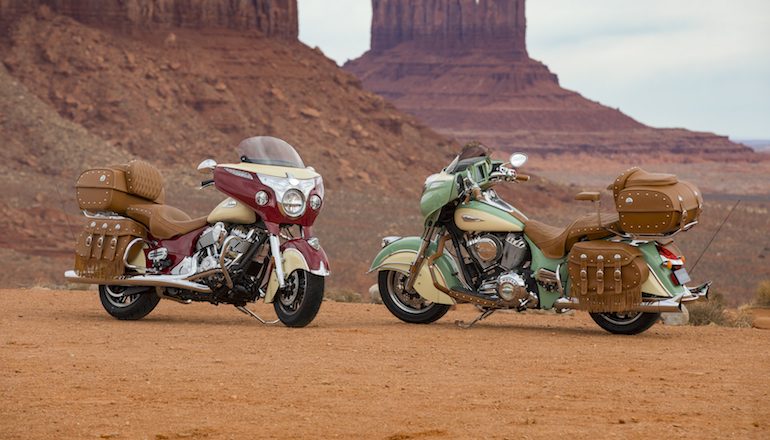 The Roadmaster Classic is expected to be followed by a Chieftain Elite and a Chieftain Limited in the next few weeks.
There is speculation that they will include a 19-inch front wheel, short fender and possibly a new full fairing to attract younger buyers who think Indian is an "old man's bike".
The Indian Motorcycle online forum is speculating that the new Chieftain models will look something like this photo of the Redeemer custom.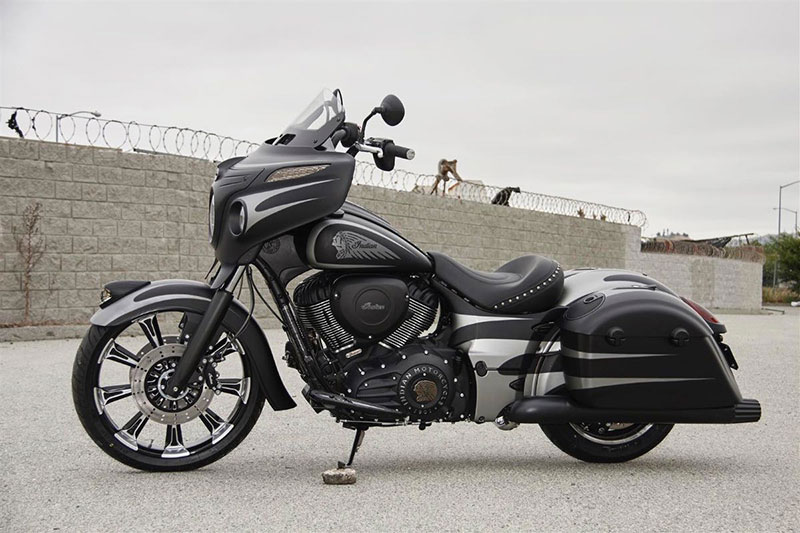 The forum also leaked photos of the new Roadmaster Classic before it was announced.
The first photo they posted was a speculative shot showing a bike with wire wheels. Unfortunately, the new model retains mag wheels which don't quite match the classic look, but are certainly easier to clean.
Indian says the new Roadmaster Classic features a quick-release leather "trunk" big enough to hold two full-face helmets.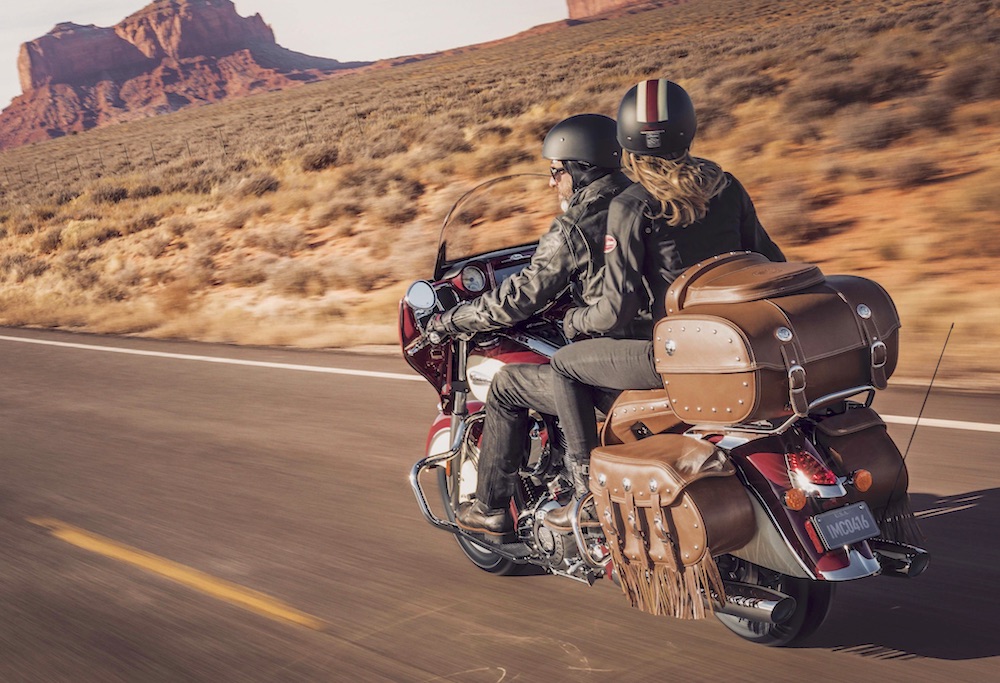 It comes with all the standard features on the Roadmaster hard-bagger, including keyless ignition with proximity fob, throttle-by-wire cruise control, heated grips and seats, Pathfinder LED headlamps, power adjustable windscreen, adjustable passenger floorboards, tire pressure monitoring system (TPMS), anti-lock brakes (ABS), 100-watt premium audio system, and the new 7-inch Ride Command infotainment system.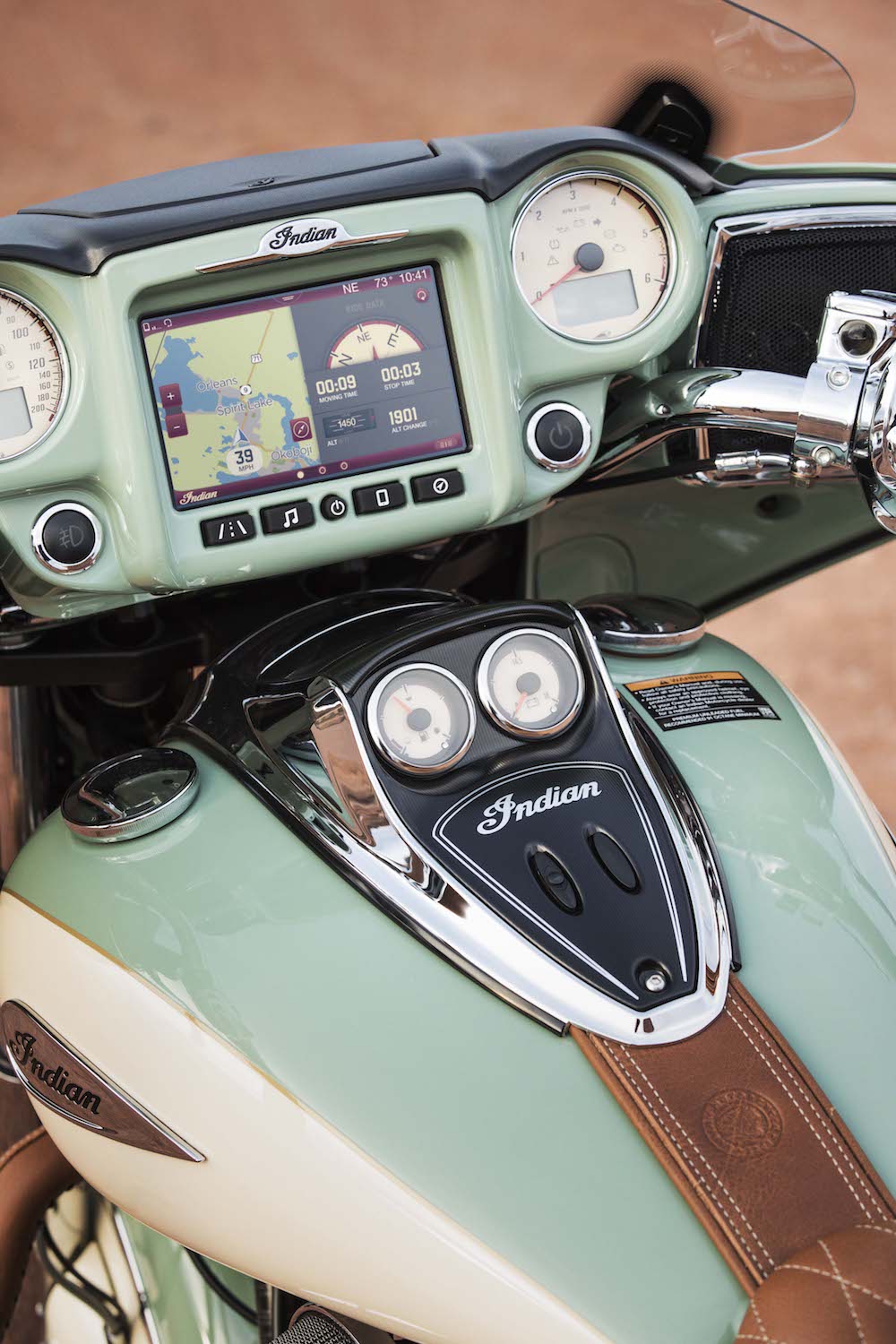 Indian Motorcycle Country Manager Peter Harvey says the Roadmaster Classic is a bike their customers have been asking for.
He's probably right. We've seen several customers' bikes which have extra leather accessories – both genjuine and handmade – fitted to their bikes.
"The Indian Roadmaster has been synonymous with comfort for touring riders since its introduction in the 1950s," he says.
"The addition of the new leather-wrapped Roadmaster Classic gives touring riders another great option that delivers a powerful and iconic experience."
Riders can customise the Roadmaster Classic with a wealth of additional leather and chrome accessories, including passenger armrests, top box mat, touring or flare windscreens, lower fairings, leather extended reach seat and Infinite Highway Pegs.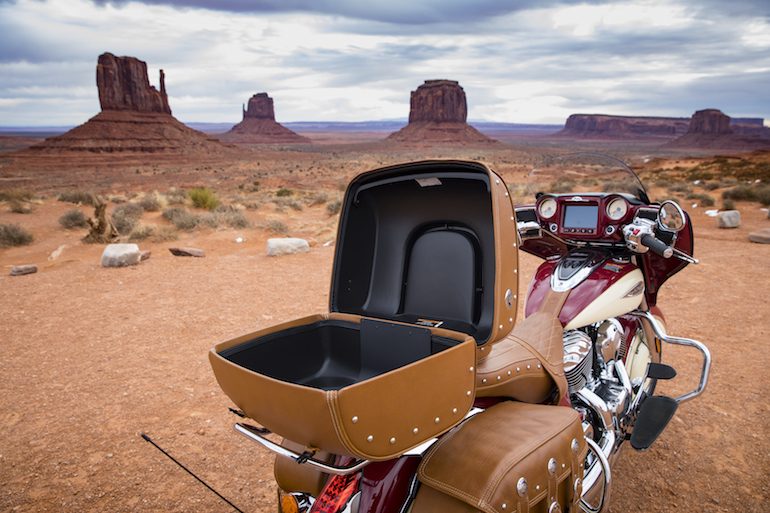 Roadmaster Classic can be upgraded with an integrated garage door opener or Indian Motorcycle's Premium Touring Console.
You can also go crazy with extra leather such as grips, lever, highway bar and floorboard wraps, tank pouch, rear highway bar bag, mud flaps and saddlebag fringe.
Interestingly, the official photos show the leather-bound Roadmaster Classic in Monument Valley, scene of many a cowboy and Indian movie!
All Chief, Roadmaster and Springfield models are still be powered by the same 111-cube Thunder Stroke engine. There is only rumour so far of a bigger engine.