To celebrate its triumphant return to flat track racing in the US, Indian Motorcycle has built a limited edition of 50 FTR750 racers for sale in the US at $US50,000.
Indian Motorcycle Australia spokesman Peter Harvey says the FTR750 is not available for general sale in Australia nor on a limited run.
"Is it designed specifically for the US Flat Track racing scene and as far as I am aware there is no similar class in Australia," he says.
"If there are interested parties, maybe a collector or similar, Indian Motorcycle Australia will follow up with pricing and availability."
It appears they would not be road registrable here anyway as they offer them with or without a front brake like the real racers.
However, production versions with mirrors, indicators and a front brake could be coming soon.
Indian Motorcycle usually releases significant new models to coincide with the Sturgis Motorcycle Rally in August and we suspect this could be released to compete with the Harley-Davidson XG750 Street Rod.
Read our Street Rod review here.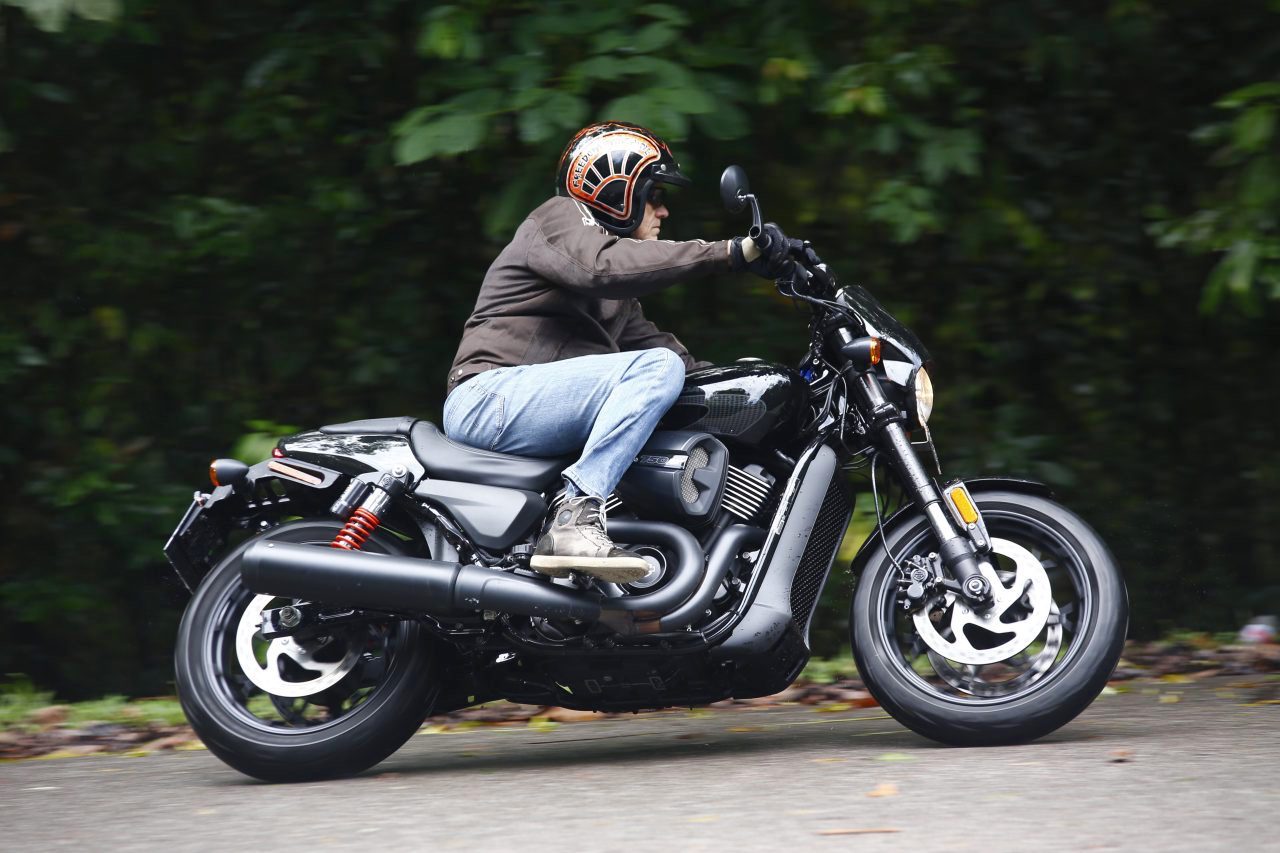 The Street Rod is based on the water-cooled Street XG750 which is the bigger brother of the Street XG500 learner-approved bike which has taken Australia by storm.
This year, Indian Motorcycle returned to the flat track after more than 60 years with their Scout FTR750 up against the Harley XG750R.
So far, the Indian Motorcycle factory team has dominated with eight wins from the nine races and 22 of the 27 podiums.
The Indian Scout FTR750 is a clean-sheet design racing machine developed in-house by the Indian Motorcycle Racing engineering and design teams.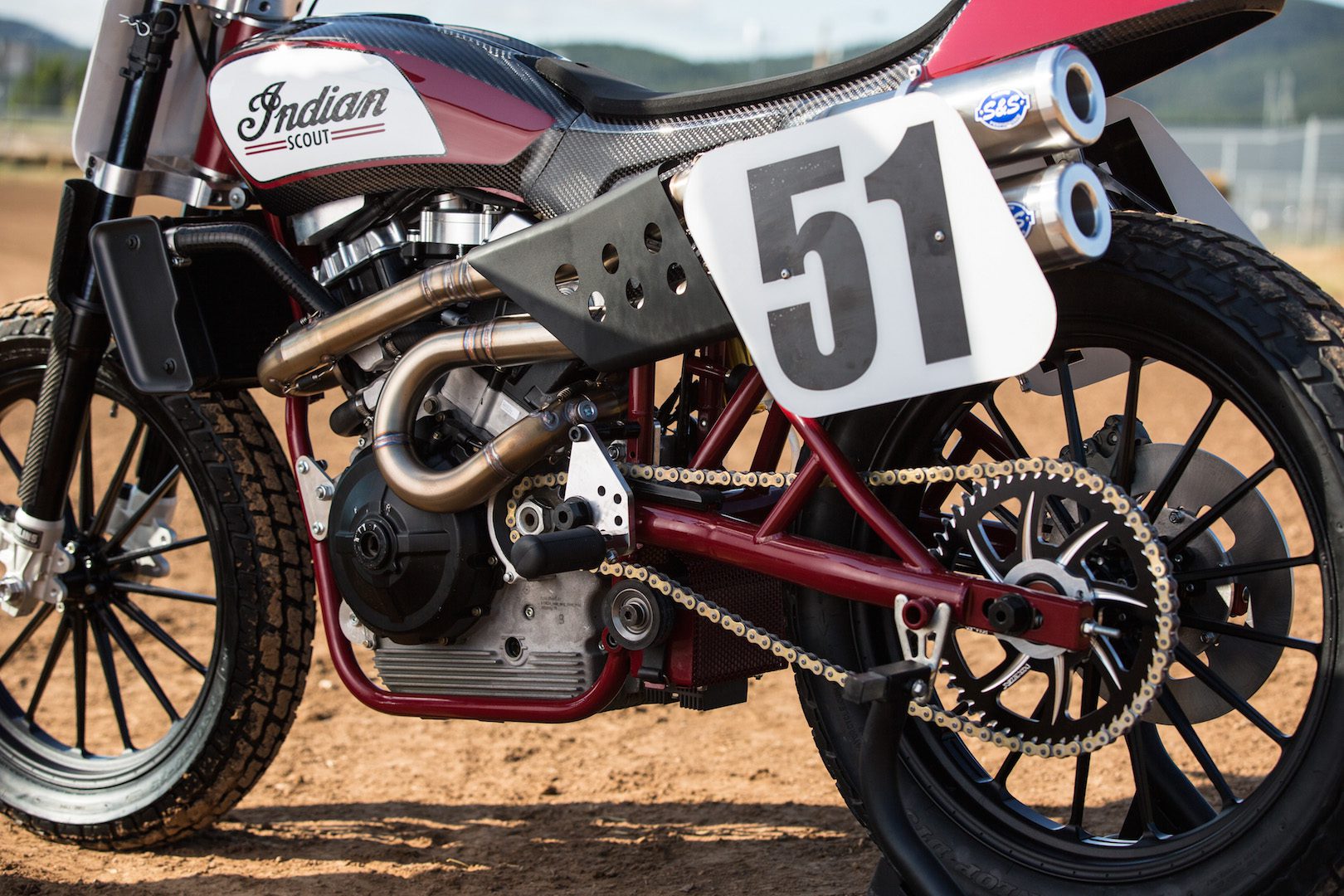 The bike is powered by a purpose-developed, high-performance 750cc V-Twin engine and features a unique, ultra-light steel frame, large centrally located airbox and sleek lightweight carbon fibre body.
Surely Indian hasn't developed this specific engine just to go racing. A production version seems imminent.
Meanwhile, American buyers of the limited-edition FTR750 will receive return flights and accommodation for two plus VIP tickets to a 2018 season American Flat Track Race.
They can also have a one-to-one flat track riding lesson with one of the three Indian Motorcycle Factory Team riders.