Indian Motorcycles plans to open a permanent dealership in Sturgis where the first of the new generation of Polaris-made Indian Chiefs was unveiled to the world last year.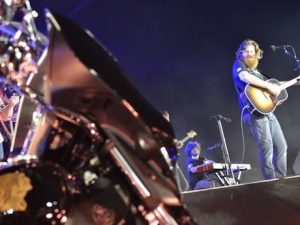 The August 2013 unveiling was a highlight of the annual Sturgis Motorcycle Rally, the largest bike rally in the world. Live images of the eagerly anticipated unveiling were beamed to Sydney where six Chief models were simultaneously unveiled.
MotorbikeWriter is returning to the Sturgis Motorcycle Rally this year for the first anniversary of the auspicious debut of the Indian Chief Classic, Vintage and Chieftain models. We're expecting a special celebration for the first birthday and possibly the unveiling of another model. Perhaps a smaller Scout?  Meanwhile, the new Sturgis dealership is bound to be the centre of Indian attention at the rally.
News of the new American dealership comes as Indian Motorcycles Australia recently announced its sixth dealership. Indian Motorcycle Adelaide joins three Polaris-owned Indian/Victory dealerships in Sydney, Melbourne and Brisbane as well as multi-franchise private dealerships at Motorcycle Territory, Darwin, and Brisan Motorcycles, Newcastle. The Adelaide dealership at 29-31 Magill Rd, Stepney, also sells Victory and Ducati. "We are thrilled to open the doors to yet another new dealership that will offer premium service to our customers, as well as represent Indian Motorcycle as the iconic product that it is," says Country Manager, Peter Harvey.