More spy photos have emerged for the upcoming Challenger bagger from Indian Motorcycle believed to be powered by a liquid-cooled 1770cc engine called the Powerplus.
The bike looks like a "challenger" to the Harley-Davidson Road Glide.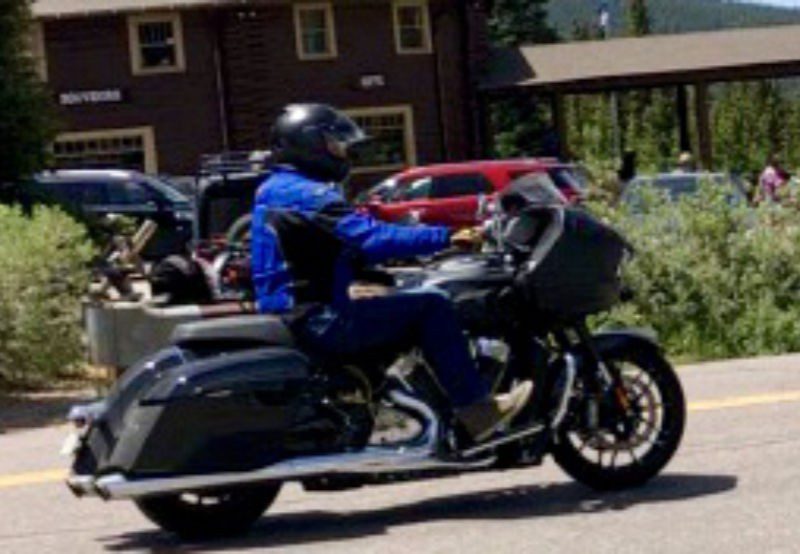 The images are courtesy of Tim Ledford and were taken in Colorado in July.
"We tried to get them to stop so we could take a closer look, but they wouldn't stop," Tim says.
"If they would have, the pictures would have stayed off the internet. Not sure why they are blurry, the originals were fine."
Like the Road Glide, this Indian bagger appears to have a big, frame-mounted fairing.
While it may look bulbous and ugly, a frame-mounted fairing has less weave effect on the bike's stability at high speed.
Earlier this year, a video from the company dealer conference in the USA emerged showing the Powerplus engine.
The video was taken down, but is still available on Motorcycle.com.
Powerplus V-twin
The video confirmed our tip in April that it would be a 90kW (120hp), liquid-cooled, DOHC 1770cc V-twin engine.
It is believed the quad-valve Powerplus was originally developed as the Victory Freedom V2 before Polaris axed the brand in 2017.
The new Powerplus-powered motorcycle range will be smaller than the current 111-cube Thunderstroke V-twin that powers the Chief and Roadmaster models.
It is not yet known how many models will be in the range and whether they will replace the Chief and Roadmaster models or be an extra line-up.
Bagger names
We are still not 100% certain that the big bagger will be called the Challenger.
The company trademarked the name Raven in December, Renegade in January and Challenger in April.
Also in April the photo below was leaked of the bagger.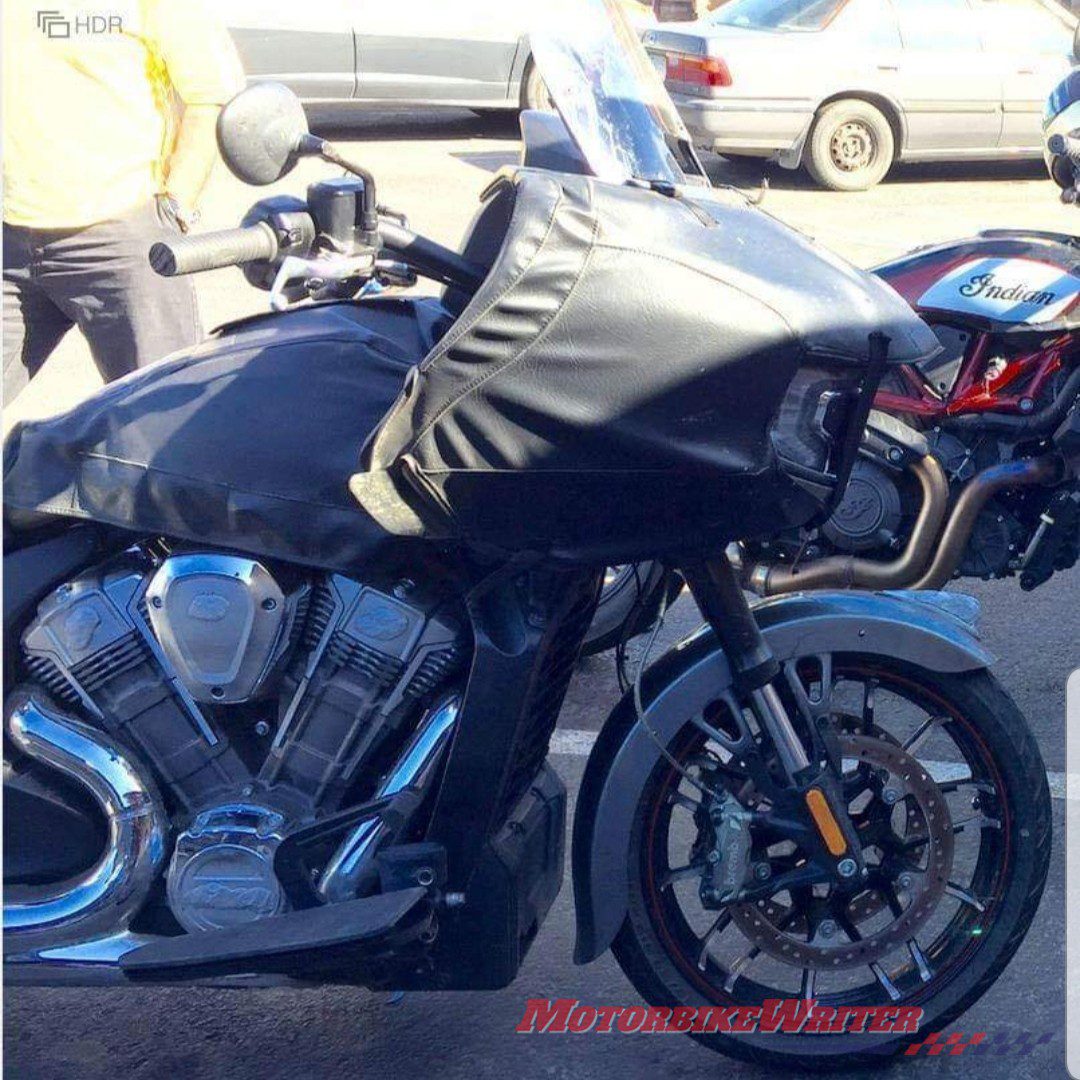 You can see it is powered by the Powerplus engine. It also features LED "bracket-shaped lights as in the above video.
The same month a brochure was leaked that showed several new Apollo variants of its popular FTR 1200 and dark MiniBall versions of its Scout range.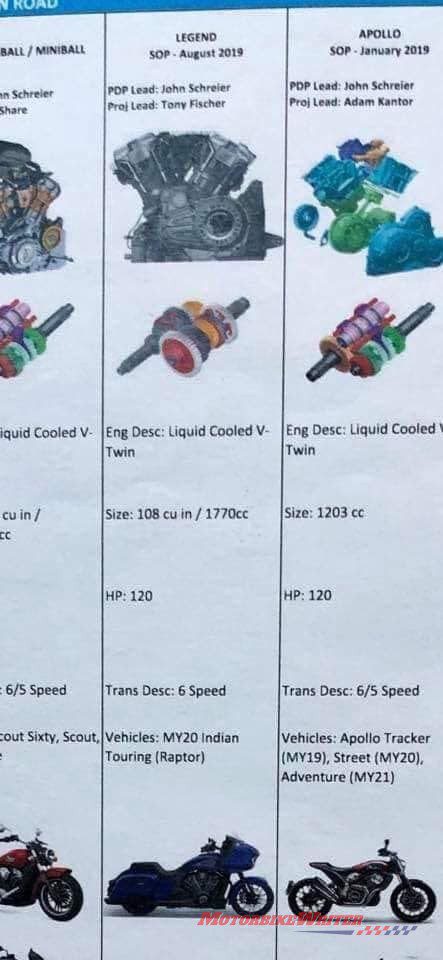 None of these emerged when Indian announced their 2020 fleet earlier this month.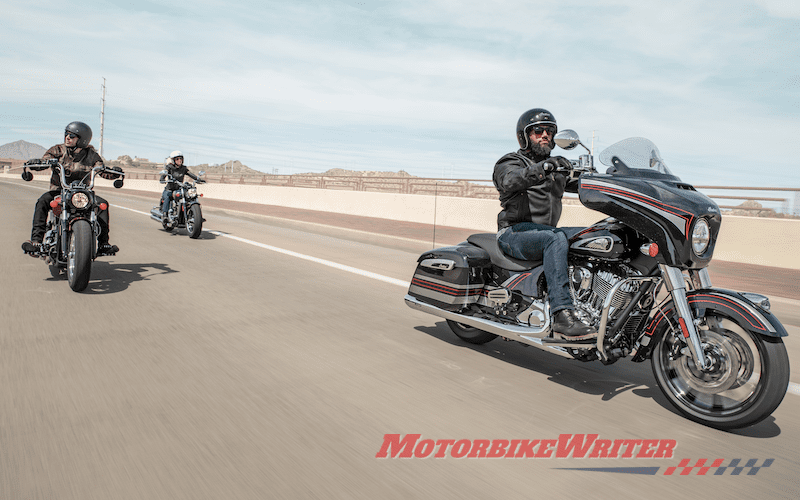 The biggest announcement was that engine capacity was increased from 111 cubes to 116 (1818cc) on selected Thunderstroke models.
So we expect these other models, including the bagger, will be in next year's line-up.