A chemical stored like toothpaste could be the future fuel fr motorcycles and scooters.
The "Powerpaste" stores hydrogen, rather than in a volatile gas form which requires heavy pressurised tanks and largely rules out use in small vehicles such as powered two- and three-wheelers.
It has been developed by a German research team at the Fraunhofer-Gesellschaft Institute for Manufacturing Technology and Advanced Materials IFAM in Dresden.
They claim Powerpaste would be ideal in electric scooters and motorcycles.
"This provides a safe way of storing hydrogen in a chemical form that is easy to transport and replenish without the need for an expensive network of filling stations," they say. 
This new paste is based on magnesium hydride.
"Powerpaste" stores hydrogen energy at 10 times the density of a lithium battery, so that means range will no longer be a hurdle to electric motorcycles.
The other great advantage is that you could "refuel" or replace the Powerpaste cartridge in seconds rather than waiting hours to recharge an electric battery.
Unlike gaseous hydrogen, it is not stored in high-pressured tanks which can be volatile and dangerous.
Powerpaste stores hydrogen in a chemical form at atmospheric pressure.
Hydrogen is largely regarded as the future for all motor vehicles. Even Honda is considering a hydrogen-powered motorcycle.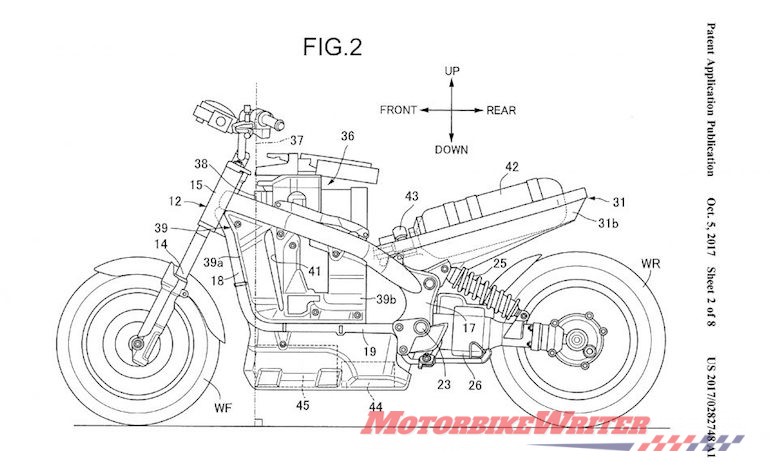 Powerpaste is a grey-coloured caste that is produced by mixing magnesium and hydrogen at high temperatures and under pressure. 
Its energy is released when it is plunged into a chamber and combined with water. Its only byproduct is steam.
The energy released can be used to run an electric motor.
The manufacturers have produced a Powerpaste scooter prototype and claim the substance tests stable at high temperatures and is totally safe.
They are now building a Powerpaste production plant which will open later this year.