The release of a teaser video of the Husqvarna 701 Supermoto indicates the bike's release is imminent.
Husky showed a production version of its 701 Supermoto concept based on the KTM 690 SMC R at the Milan show last November, so we know it's production-ready.
Now this video shows it's not far from the market.
The bike is powered by a 50kW single and weighs only 145kg dry which is 5kg more than the KTM.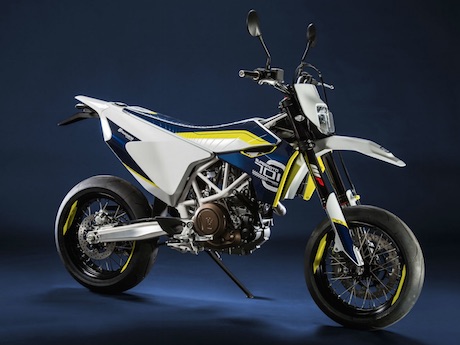 Some of that extra weight is the 14-litre tank, compared with 12 litre, as well as an ABS unit, a slipper clutch, fly-by-wire throttle and switchable engine modes.
We don't know how much has made it to production as not much is revealed in the video except some fantastic scenery and great roads, the sound of the engine and a flash of light.
Then at the end we see there static shot of the bike, basically an MX with street rubber.
Husqvarna has also created a microsite for the 701 Supermoto.
When Husqvarna was bought from BMW by a KTM board member it was believed the company would concentrate on off-road vehicles while KTM expanded into road bikes. However, Husqvarna has also announced in recent months that it will go ahead with production of the "401" cafe racer and scrambler models which were also shown in Milan.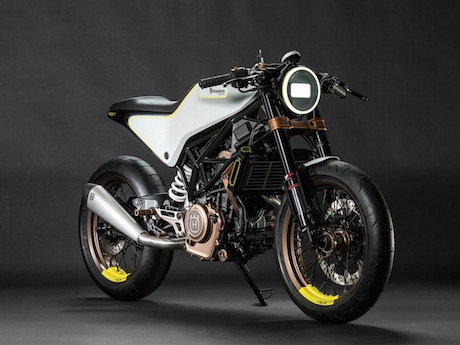 However, they will not be produced until 2017.
They are based on the very popular Duke 390 and feature upside-down WP forks, lightweight trellis frames, 17-inch wheels. The lightweight 135kg bikes are powered by the KTM Duke 390 water-cooled single with 32kW of power.