The world's first commercially available HUD helmet (head-up display) will use one of the latest navigation systems that even lets you navigate in remote areas without a phone signal or internet access.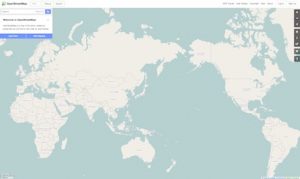 The Skully AR-1 will use Telenav's Scout SDK software for its integrated real-time, turn-by-turn navigation which will be displayed on a small screen in the rider's periphery so riders don't need to look away from the road.
Scout SDK, launched in May 2014, is the first commercial-grade mobile platform based on OpenStreetMap (OSM), a crowd-sourced map of the world that provides more details and updates than Google Maps or any other commercially available licensed maps.
It is also the first widely-available navigation system to offer hybrid (online and offline) navigation using OSM.
What that means is that even if you don't have phone signal or internet, it will register the user's location and access the downloaded maps.
While it will still provide GPS navigation on the device (whether a phone or the Skully helmet) it will not access certain features such as reroutes to avoid real-time traffic, construction or accidents.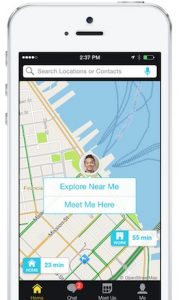 Users can also use the GPS navigation without a SIM card in a foreign country as they can download that country/state's maps directly on to the device.
You don't need a Skully helmet to use this system. You can use it on any smartphone.
For mobile, the basic Telenav Scout app is free. However you can upgrade to a Scout Plus subscription for $4.99 a month or $24.99 a year. This allows you to download the maps for offline navigation.
Meanwhile, Skully says delivery of its DOT and ECE -approved AR-1 helmet will start in July at $US1499. While the lengthy Australian compliance process will set back delivery here, Queensland riders will be able to use the helmet from next month if they buy it over the internet. However, they won't be able to use it in other states.
If you can't wait for the production AR-1, you can pay $25,000 for a limited edition prototype from February with a second production SAR-1 helmet when it becomes available.