Your Bike Deserves the Best
We will always advocate for riding your bike to your destination, but every once in a while a situation will arise where you'll need to actually ship your bike from one location to another. Sometimes a friend or fellow rider with a pickup truck or a trailer is all you'll need, but other times you'll need something a bit more professional and secure. When that happens you have a choice to make. What company do you trust your bike to? 
Picking the right company is a difficult task. To help us give you the right advice, we chatted with Number 1 Auto Transport, a car and motorcycle transport company to learn about what to look for in a shipping company for your motorcycle. Here's what we learned.
Use Your Personal Network First
When looking for a motorcycle shipping company, it's not always best to jump online and start searching. Number 1 Auto Transport's spokesperson told us that it's often best to talk with other riders you know and trust. Ask any of them who they have used. Your fellow riders are going to be your best resource here.
If you don't have people that you regularly reach out to, consider contacting your local American Motorcyclists Association chapter or representative. They should be able to point you in the direction of a good company. Just because someone makes a recommendation doesn't mean you have to go with that company, but it can be a good place to start.
Find a Company With Happy Customers
After you've talked to other riders you should get online and check the reviews from previous customers. Not every review of the company has to be good, but there should be a clear majority of positive reviews. Read those reviews. Most people who were happy with their service will still share things they disliked or thought could be improved. These things will give you an indicator of what to expect from that company.
In terms of negative reviews or negative information in overall positive reviews, Number 1 Auto Transport said to think about what people say in the review. Some things are out of the company's control. For example, if the truck was late due to weather or excessive amounts of traffic, then you should maybe take that with a grain of salt. The shipping company has little control over those factors.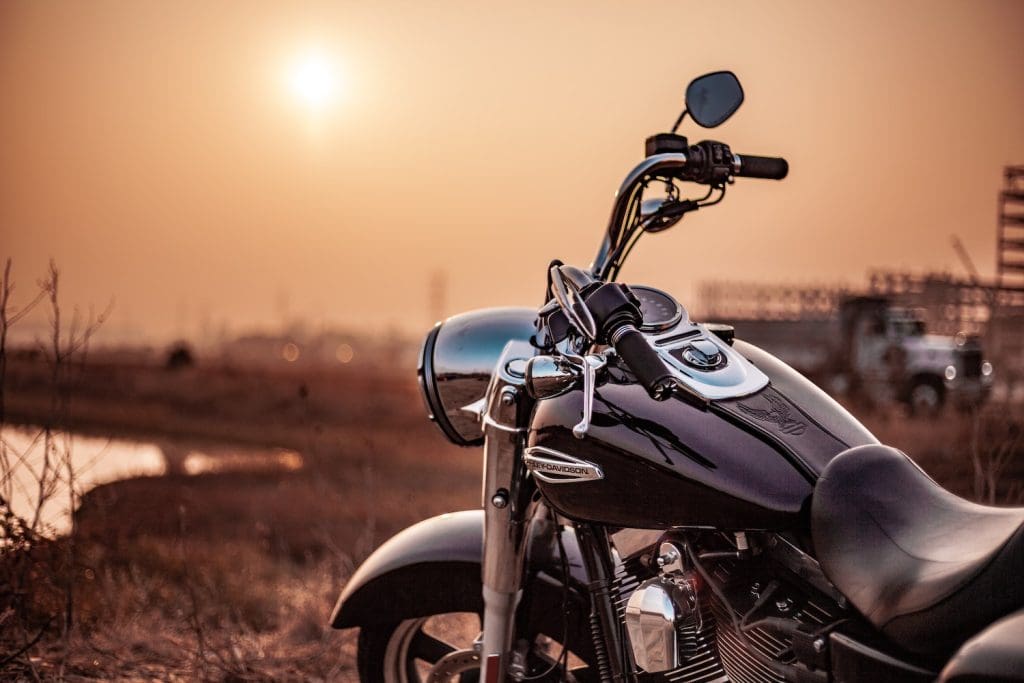 However, Number 1 Auto Transport said if the review mentions damage to the bike or hidden fees then you need to think about going somewhere else. A reasonably common practice is for shipping companies to give customers a low quote and then hit them with fees later on. This is a big problem and something you should look out for in a company's reviews.
If you do your homework and read the reviews carefully, you should get a good idea of how a company operates. From there, you can make the decision on who you want to work with.
Make Sure the Company Is Licensed, Bonded, and Insured
When it comes to industry certifications and accolades, you need to make sure the company you're thinking of going with is licensed, bonded, and insured. A good shipping company will be in good standing with the Federal Motor Carrier Safety Administration (FMCSA) and the Department of Transportation (DOT).
Ask the company about their standing with the FMCSA and the DOT. A good company will be happy to discuss all you want to know about their certifications and insurance. If the company is cagey about the topic that's a red flag that something may be amiss.
Communication Is Extremely Important
In terms of what you can and should expect from a motorcycle shipping company, you need to know that communication is key. Number 1 Auto Transport said that communication is the single most important thing.
You should always be able to get someone from the company on the phone to answer your questions. A good company will also give you the truck driver's number so you have a point of contact there while the bike is in the process of being shipped. Also, you should expect updates about the process once your bike has been loaded.
Good communication will often come at a slightly higher price. We'd have to caution you about going with the lowest price. Generally, you get what you pay for, and when it comes to hiring someone to ship your motorcycle, you want the best service possible.