Toothpaste not only brightens your smile, but can also make your vision a little clearer if you use it on your motorcycle windscreen.
Insects, stones and other road grime can scratch and smear your windscreen, making it difficult to see through and spoil the look of your bike.
Don't make the same mistake I have by using car polish to clean it. Car polish is way too abrasive and all it does is add a whole lot of smaller swirling scratches.
I also scratched my windscreen with the rubber end of a spanner while attaching a GPS to the handlebars.
What is the best scratch remover for cars?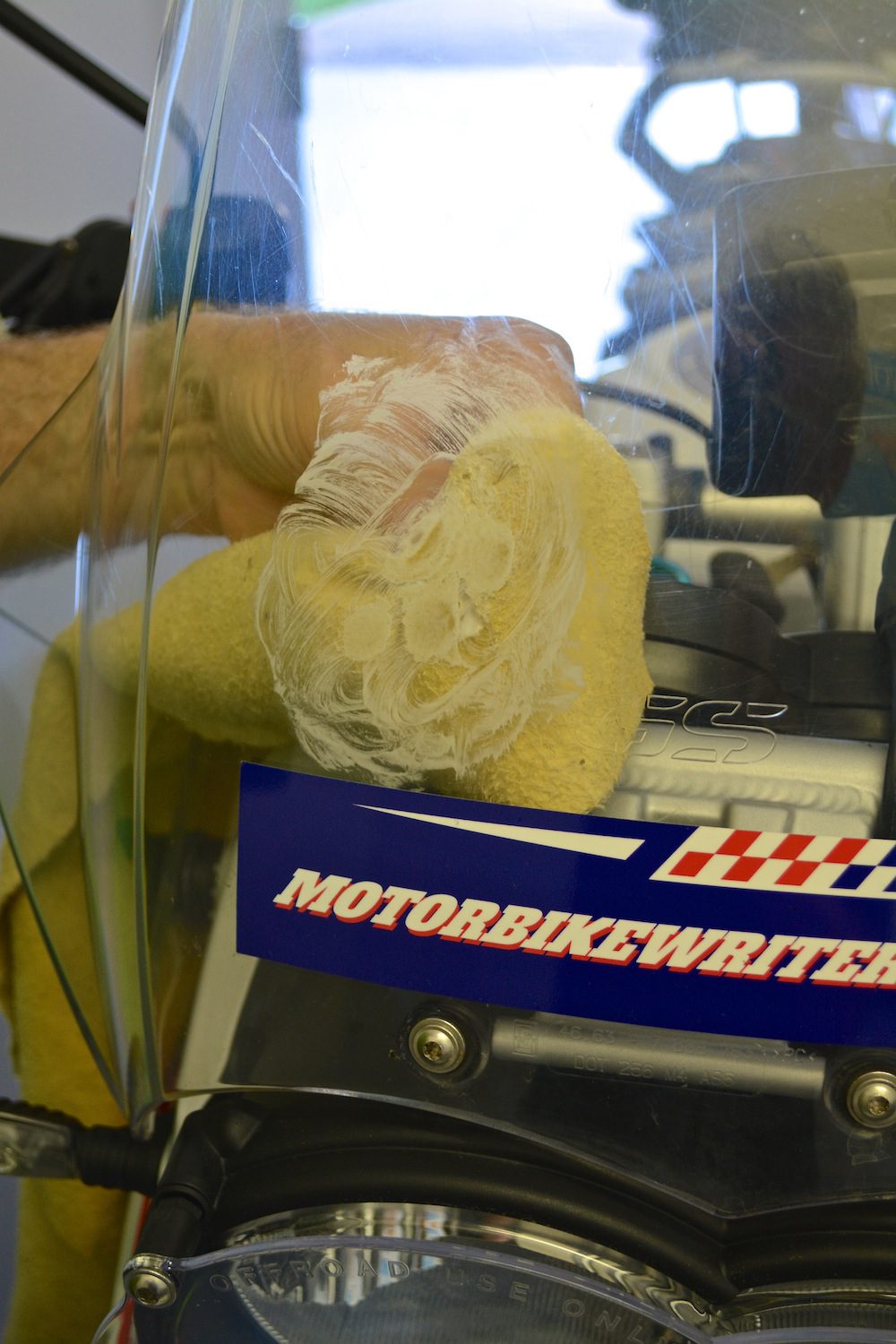 While I look over the windscreen and the scratches don't obscure my vision, it is quite annoying and spoils the look of my bike on those rare occasions when I wash off the road and bush grime, like after this weekend's ride through the mud.
After a hefty wash, the bike started looking pretty good, except for those annoying scratches, so I decided to tackle the problem.
I tried various polishes to remove the scratches, starting with discrete areas as tests before assaulting the main area.
They all just seemed to add more swirling scratches.
Then I thought of toothpaste which is basically a very fine polish.
I tried it on a small area and while it didn't get rid of the big scratches totally, it did clean up the small scratches, even the swirls I had applied with the other polishing compounds.
I was so happy with it, I tried it on a few other areas of body work and even the chrome muffler and found it worked perfectly.
Now my bike has a brilliant smile!